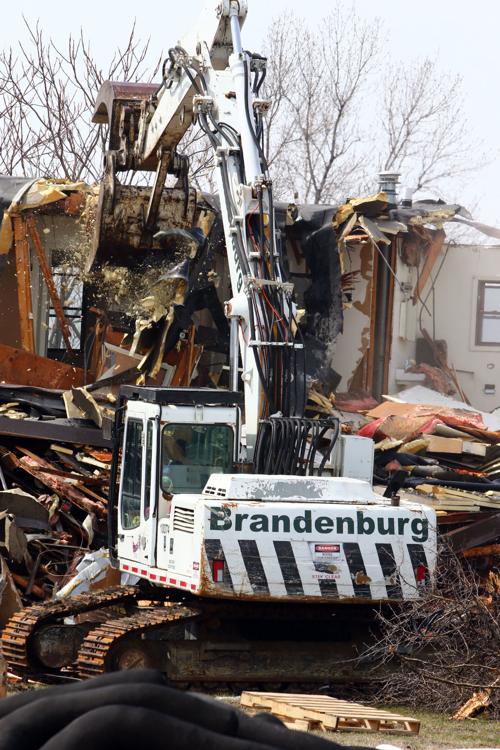 EAST CHICAGO — Residents living in the contaminated USS Lead Superfund site are urging the U.S. Environmental Protection Agency to reschedule a public hearing on cleanup proposals for the former West Calumet Housing Complex that the agency canceled due to the federal government shutdown. 
East Chicago Calumet Coalition wants EPA to reschedule for the soonest date possible and extend the public comment period past the current deadline of Jan. 14. The canceled meeting had been set for Jan. 10. 
"Although the federal government shutdown may prevent (EPA) from hosting the January 10 meeting, the need for the meeting has not changed," a Jan. 2 letter from the coalition to Doug Ballotti, acting director for the Superfund Division, reads. 
Residents are being deprived of the opportunity to provide meaningful input in EPA's decision-making process, as several residents did not have a chance to comment at a meeting held in late November because of the event's two-hour time limit, robust participation and the complicated nature of the proposal, the group has argued. 
"(EPA) has not explained why it needed to cancel the second public meeting altogether rather than simply reschedule the meeting for a later date when the federal government shutdown would likely be over," the group wrote. "(EPA) has not explained the basis for maintaining the Jan. 14 comment deadline. Considering that (EPA) indicated that the proposed plan would not likely proceed to the construction phase for one year, it can afford to offer the residents an extension."
EPA is proposing a seven-month, $26.5 million plan for West Calumet that digs to a maximum depth of two feet, treats severely contaminated soil and disposes of it at an off-site location.
The proposed plan includes the unusual contingency that allows the agency to change course on cleanup levels if the city moves forward with industrial redevelopment instead of residential.
Residents argue it isn't protective enough because contamination beneath two feet will remain in place and it does not factor in pending results of EPA's ongoing study on groundwater contamination.
Institutional controls under that plan will impede future redevelopment, residents have said.
Though he's long maintained he wanted the site cleaned to residential standards, Mayor Anthony Copeland sent a letter to EPA earlier this year to let them know of two interested industrial/commercial developers.
The EPA has said it has no authority over Mayor Anthony Copeland's plans for the former public housing site and always aligns Superfund site cleanup with the local property owner's future use. In this case, the owner is the city and the housing authority. 
His desire to have the property cleaned to residential standards has not changed, though he is open to all ideas about the highest, best possible use for the property, city officials have said. 
Residents can submit public comments until Jan. 14, and have several options to weigh in: