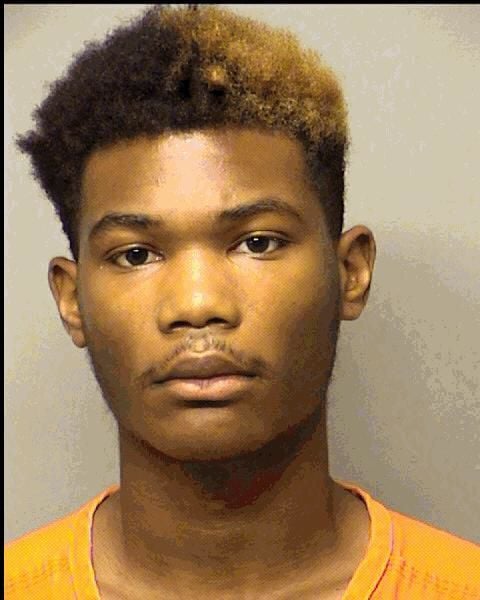 SOUTH HAVEN — Police say an 18-year-old Gary man was in a dispute with the mother of his baby when he joined others who shot at the woman's home hoping to kill her brother and another man.
"One of the bullets struck the B-pillar (of a vehicle), close to (one of the alleged target's) head," police said.
Bond was set Tuesday at $5,000 cash for Montre Terrell Metcalf Jr., who is charged with two counts of aggravated battery when the assault poses a substantial risk of death, two counts of battery by means of a deadly weapon and criminal recklessness committed with a deadly weapon, all felonies, according to court files.
Metcalf was placed on pretrial release and was ordered by Porter Circuit Court Judge Mary DeBoer to have no further contact with the alleged victims while the case proceeds, according to court files.
The accused is reportedly attempting to hire an attorney. Another hearing is set for Sept. 7.
Porter County police said they were called out shortly after 3 a.m. June 27 to the 300 block of Lahonda Drive in response to a report of shots being fired.
They were told that residents heard Metcalf had been on his way to take the child he fathered with a woman at the address, according to court records.
When Metcalf arrived in a vehicle with others, the woman's brother said he asked them to leave and they complied, police said. When the vehicle returned with its lights off, it was chased away, police said.
Police said Metcalf acknowledged the dispute over the child in an interview. He said when they arrived at the South Haven home, the woman's brother pointed a gun at them and then gave chase in a vehicle.
Metcalf said the vehicle he was in ended up in a cornfield and the other vehicle's occupants yelled, "we are going to get you (racial slur)," court files state.
Metcalf said another man with him decided to return to the house and shoot their pursuers, police said. Metcalf and others headed back on foot and planned to wait until the two men from the other vehicle were clear of the house because of the child inside, but grew impatient and shot multiple times.
He said the drive back to Gary was mostly quiet because the group thought they had killed someone, police said.
Police said they recovered a bullet fragment from the frame of the vehicle of the alleged victims and found three .45-caliber cartridges in a nearby grassy area.
Police reportedly have the names of the others who were with Metcalf, court documents show.
The case remains under investigation, Porter County Sheriff's Department Cpl. Benjamin McFalls said.