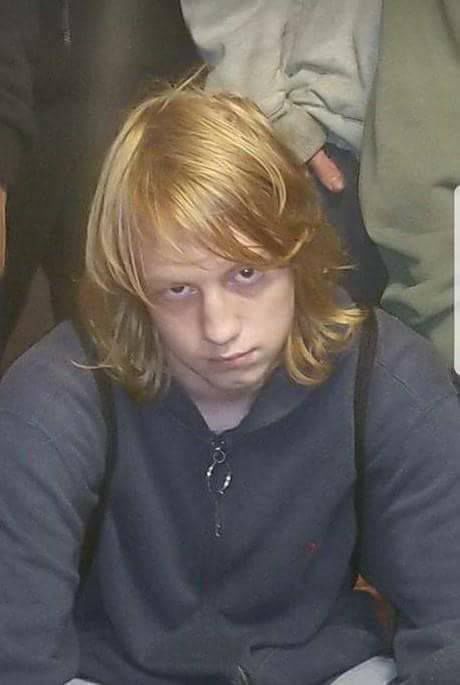 GARY — A 17-year-old Hammond boy missing for about a week was found dead Wednesday about three miles from his home, officials said.
The death of Dylan M. Morgan, of Hammond's Hessville neighborhood, was ruled a homicide, according to the Lake County coroner's office.
The cause of death was pending further investigation. 
Morgan was reported missing to Hammond police Dec. 6 by his mother, Lt. Steve Kellogg said. The mother told police she last saw her son Dec. 4.
Gary police were dispatched about 12:40 p.m. to the 7700 block of West Ninth Avenue for a report of a man down, Lt. Dawn Westerfield said.
Officers found Morgan in the weeds with no apparent signs of life.
The location where the body was found is a secluded, industrial area just east of Cline Avenue. 
Coroner's investigators pronounced Morgan dead at 2:55 p.m. at the scene, according to a news release. 
The Hammond Police Department was saddened by Morgan's death, Kellogg said.
Detectives conducted a "thorough investigation" after he was reported missing, questioning multiple family members and friends, he said. All information received showed that when Morgan went missing there were no signs of foul play, and detectives investigated Morgan's disappearance as a runaway case.
Information was sent out to the entire department about Morgan's missing status and what to look for when searching, he said. The department also shared a Facebook post Dec. 10 about the missing boy.
"It was not taken lightly at all," Kellogg said.
Anyone with information about the homicide is asked to call Detective Kristopher Adams, of the Lake County/Gary Metro Homicide Unit, at 219-755-3855. To remain anonymous, call 866-CRIME-GP.
The Gary Police Department, Hammond Police Department, Lake County/Gary Metro Homicide Unit and Lake County coroner's office are investigating, Westerfield said.