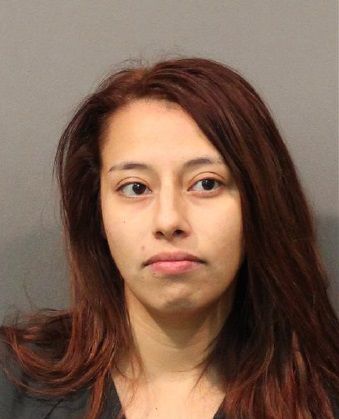 CROWN POINT — A Hammond woman pleaded guilty Thursday to beating her 4-month-old daughter to death more than a year ago.
Lisa M. Rodriguez, 28, will be sentenced to 35 years in prison Feb. 13 under a plea agreement she signed recently to avoid a jury trial and longer prison term.
Rodriguez was awaiting trial later this year on a charges she fatally bludgeoned her daughter, Brooklynn Rodriguez, to death Dec. 4, 2018, at their residence in the 4900 block of Hickory Avenue.
Rodriguez wasn't questioned Thursday and didn't provide any explanation for the crime. She did sign a document in which she agreed she committed the crime.
She may make a statement to the court at her sentencing next month.
Her guilty plea Thursday was to the freshly charged crime of aggravated battery.
The Lake County prosecutor's office will dismiss charges of murder and neglect of a dependent resulting in death.
Lake Criminal Court Judge Samuel Cappas Jr. recited to Rodriguez all the rights she was giving up under her guilty plea.
Deputy Prosecutor Michelle Jatkiewicz and her defense attorney, Derrick Julkes were present in court as well.
Hammond police and emergency medical providers were called to the victim's home that morning. They rushed to Franciscan Health in Hammond where the child was pronounced dead.
Hammond police said in 2018 that Rodriguez told detectives she left her daughter with a friend Tuesday morning while running errands.
But detectives learned that friend had been in the hospital for almost two weeks, records state.
The child's grandfather, who owned the home where Rodriguez lived with the child's father, said he heard Rodriguez yell at the child during the morning, then did not hear anything until about 11:30 a.m., when Rodriguez left the home with Brooklynn.
A forensic pathologist found new and old bruises on the child's torso during an autopsy. She also had several brain bleeds and a quarter-sized fracture to the skull, records state. Her death was ruled a homicide by blunt force trauma to the head.