GARY — For years, Marvin Clinton had been forced to stare into a dark past each time he braved the trip to the timeworn, boarded-up abandoned home on 19th Avenue.
It's the same home where the decaying body of his fiancee, Teaira Batey, was found by detectives in October 2014, nine months after she was murdered by serial killer Darren Vann.
Vann, who is serving life in prison without parole for the killings of seven women, confessed to his involvement in Batey's murder shortly after his arrest in 2014. 
He even offered to lead detectives to the home at 1800 E. 19th Ave., giving turn-by-turn directions down Gary's streets with specific instructions on how to find Batey's body: Walk inside and enter a room that had been propped shut by a dresser, he said.
He left her body to decompose, he said, beneath a wooden bench. 
On Monday, only snow-covered teddy bears, two wooden crosses and a makeshift headstone bearing Batey's name remained on the property.
Without any warning to Clinton or Batey's family, the house was razed Jan. 8 by a city-hired contractor.
Clinton waited years to see the home razed and said the city administration even promised it would give him advanced notice so he could be there when it is bulldozed — a chance at closure.  
"I couldn't believe it. The mayor and the police chief have been working with me real good on this, and they've been keeping their promises. I just don't see how this one slipped through," Clinton said. "But she apologized, and I said, 'What's done is done.' You can't put the house back up and tear it down again."
Gary Mayor Karen Freeman-Wilson said she personally apologized to Clinton this weekend for the demolition going forward without him.
"We've been working on these (Vann) demolitions for some time, and the right hand didn't coordinate with the left hand," she said. "Once we provided the contractors with notice to proceed … well, some moved a lot quicker than others.
"We're not offering any excuses, only our apologies."
Marking the end of a dark era, city leaders finally are demolishing the remaining blighted or abandoned structures made infamous by Vann.
Vann's case received international attention in 2014 as word spread that he used abandoned homes pocketed within the city of Gary to strangle and store his victims' bodies.
The city is working to transform the properties into memorial gardens post-demolition — and the families will be involved every step of the way if they choose so, the mayor said. 
"We're hoping to at least provide some sense of solace to the families. We know we can never bring back their loved ones," Freeman-Wilson said. "It's the least the city can do. We hope it provides a sense of comfort to them, so they know we are not ignoring or forgetting the loss their families have suffered."
Clinton, of Gary, maintains the memorial at the 19th Avenue property to this day, going so far as to cut the grass once a week in the summer months.
Trevon Clinton, a son they share together, is in the first grade and turns 7 later this month, he said. He helps mow the lawn in the summer.
"He knows she passed away, but doesn't know the specifics. Every now and then, he asks about her," Clinton said.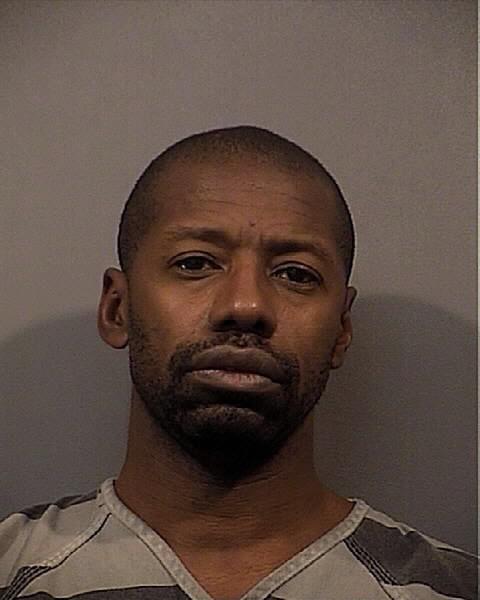 Clinton has a scrapbook of local newspaper clippings he's collected over the years for Trevon to read when he grows up and starts asking more questions. 
"That way, he can read about everything that happened and not get it secondhand," he said.
Keep reading for FREE!
Enjoy more articles by signing up or logging in. No credit card required.
The Vann homes — there are five in all, one of which has already been demolished — are being torn down at the cost of $47,600, paid for with Gary Sanitary District and Stormwater Management dollars, said Cedric Kuykendall, the city's demolition coordinator.
Kuykendall said Friday city leaders still are discussing a start date for the four homes that remain.
Case underscored blight problem 
Freeman-Wilson said the teardowns are more than symbolic gestures — they put a spotlight on the larger problem of blight in Gary and what the city is doing to correct it.
"(The Vann case) gave a heightened awareness to the issue. This was an international case. But certainly, you always talk about the danger that exists with abandoned buildings, and this underscored it," Freeman-Wilson said.
She pointed to similar cases in which murder victims were discovered in vacant structures. A 17-year-old girl's body was found inside the former Emerson school, strangled to death, in the summer of 2015.
And then, in April 2016, the body of Diamond Lewis, 24, was found badly burned in an abandoned Gary home in the 1400 block of West 18th Avenue, nine days after her baby's father, Kareem J. Williams, dumped her there.
"You don't want to have something like this happen again," Freeman-Wilson said.
Since 2012, the city under Freeman-Wilson's leadership has torn down more than 1,200 residential structures through a variety of funding sources, including the federal government's Hardest Hit Fund, Community Development Block Grant dollars and money from the Gary Sanitary District and Stormwater Management.
The Lake County Board of Commissioners this year chipped in funding to help Gary tear down a number of commercial structures, including a grocery store on 49th and Louisiana. 
Gary received $4.4 million in federal Hardest Hit dollars to strategically demolish blighted homes, on top of the more than $6 million received in 2014. They are still working with those funds, Kuykendall said. 
Freeman-Wilson said the city received no additional funds in 2014 despite the massive media attention the Vann case received.
The Vann case first broke in October 2014, when he was arrested following an investigation into the death of Afrikka Hardy, 19, of Hammond. And one by one, Vann led detectives to other abandoned homes in Gary, equipped with unnerving, intimate details of how, exactly, police would find the bodies.
Days later, Hammond police announced charges against Vann for the murder of Hardy. A news conference marked the first instance police described him as a serial killer.
In the days after, cadaver dogs took to the streets, searching for more victims within more than 100 of Gary's 8,000 abandoned buildings and the site of the demolished Sheraton Hotel. The search focused on the city's Midtown and Glen Park neighborhoods.
As news got out that Vann was responsible for the deaths of multiple women — some of whom were only identified initially as Jane Does — a shaken community came out in droves to attend vigils and domestic violence charity fundraisers.
With victims' families in the courtroom watching, Vann was sentenced to life without parole for the murder of seven victims this spring, bringing to a close the four-year death penalty case against the Gary man, described by Lake County Prosecutor Bernard Carter as "one of the most prolific serial killers" in the state's history.
In a guilty plea sparing him death last year, Vann admitted to strangling Hardy and Anith Jones, 35, of Merrillville. In addition to Batey, Vann also has admitted to killing Tracy Martin, 41, of Gary; Kristine Williams, 36, of Gary; Sonya Billingsley, 53, of Gary; and Tanya Gatlin, 27, of Gary.
Vann told detectives he killed the women in anger and said he was convicted in 2009 for assaulting a prostitute in Texas, which he felt was unfair.
As part of his plea deal, prosecutors also agreed not to file other charges against Vann in Lake County unless related to a homicide. In the event other murder charges are brought against him in Lake County, prosecutors agreed not to seek the death penalty against Vann.
While Clinton said he's never going to be "100 percent better" since his fiancee's death, "life gets easier as the days go by."
"I have to accept the fact of what happened," he said. "Now I'm just trying to piece everything back together."