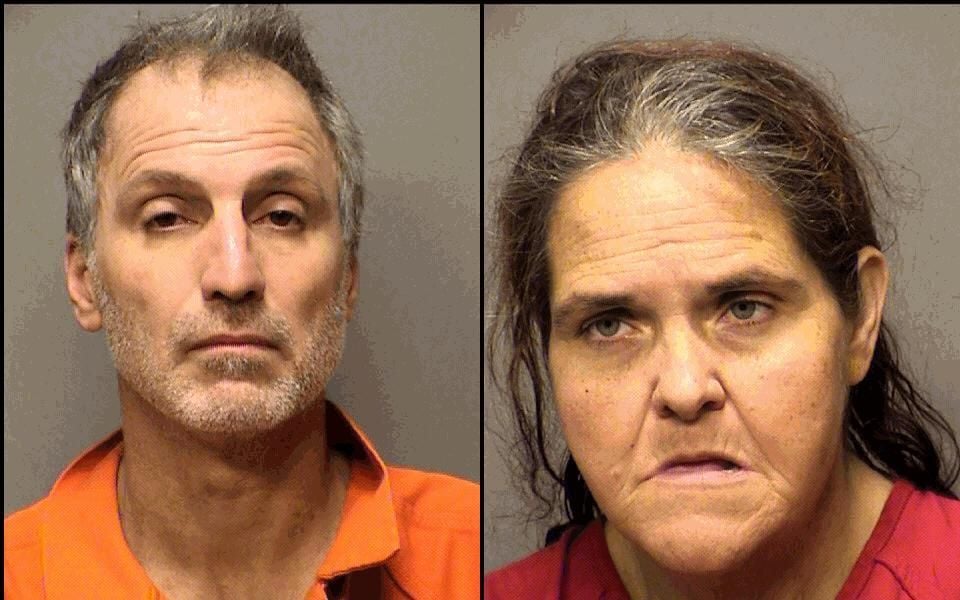 PORTAGE — Police came across a surprise Wednesday evening when they went to pat down a shoplifting suspect for weapons.
"I have meat in my shirt," 51-year-old Jason Cooke of Hobart reportedly told the officer.
During the weapon search, police said they recovered two packs of meat tucked into Cooke's T-shirt that were taken by him from the local Meijer store.
Also taken into custody on a felony theft charge on allegations of stealing candles from the same store was Tina Delph, 51, of Lake Station, who asked, "If I return the candles and promise to not go back can I go?"
Cooke and Delph who have a history of theft according to the new charge, were stopped by police in a vehicle at Willowcreek Road and U.S. 6 following a 6 p.m. report of a shoplifting at the nearby Meijer store, according to the incident report.
Police said they recovered 10 Yankee Candles, two ribeye steaks, one T-bone steak, two quarts of strawberries and other items totaling $441.
Sign up for our Crime & Courts newsletter
Get the latest in local public safety news with this weekly email.