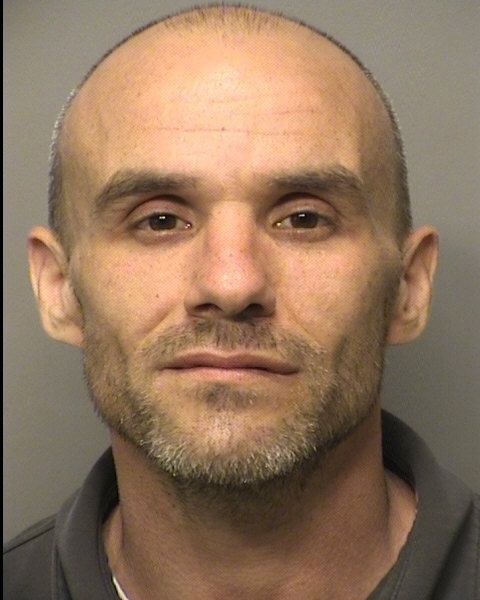 VALPARAISO — A proposed plea agreement that did away with a rape charge was tabled by a judge Tuesday morning after the alleged victim in the case made an emotional pitch for the deal to be rejected.
Porter Circuit Court Judge Mary Harper instructed the deputy prosecutor and defense attorney for the accused, 41-year-old Aaron Singleton, to see if they can restructure the agreement to include some of the more serious charges that were modified or dismissed in the current version.
She felt the current proposal does not account for the seriousness of the allegations. Transferring the proposed penalties to the more serious charges would result in a fairer disposition, the judge said.
The delay in sentencing until July 2 came after testimony from the female victim, who described being punched, kicked, spat on, having her foot broken and suffering other forms of physical and verbal abuse by Singleton. She further accused him of damaging her home and vehicle.
"I was diagnosed with PTSD (Post Traumatic Stress Disorder) because of him," she said.
The woman also described being sexually assaulted by Singleton.
"He changed my life forever," she said. "I can't trust anyone again."
Singleton is accused in one case of going to the woman's home in April 2017, allegedly striking her, taking her cellphone and removing the SIM card and then sexually assaulting her.
Singleton was arrested at the North Porter County Government Complex in Portage after leaving the woman's home, according to a police report.
Singleton pleaded guilty in April in one case to a felony count of sexual battery and misdemeanor counts of invasion of privacy and criminal trespassing.
He also pleaded guilty to felony domestic battery and misdemeanor criminal mischief in other cases.
The proposal called for Singleton to be sentenced to two years behind bars on the sexual battery charge and a year each for the invasion of privacy and criminal trespassing charges, with all terms concurrent with one another, according to court documents.
He was also to receive three years for domestic battery with one year suspended for probation and 180 days for criminal mischief, according to the court. These terms are to run consecutive with those from the other case.