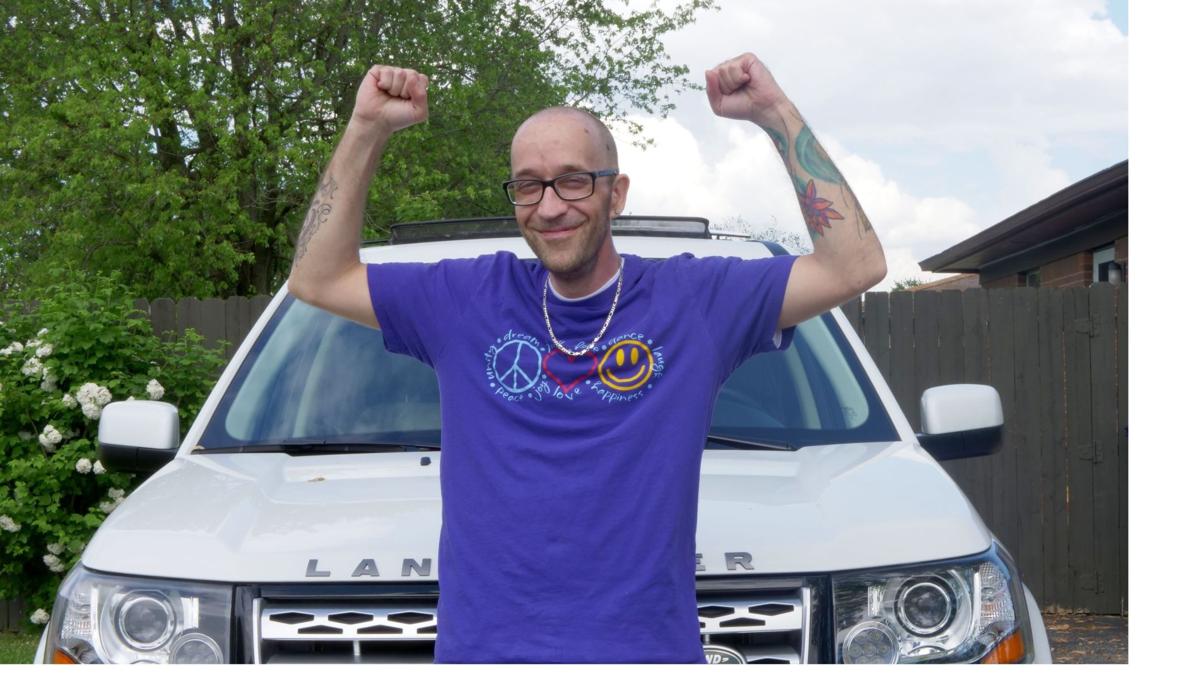 Seven years of legal wrangling in local, state and federal courts — including the U.S. Supreme Court — over a white Land Rover LR2 seized by Indiana after a Marion man used it to facilitate drug deals may finally be over.
On Thursday, the Indiana Supreme Court ruled 4-1 it was unconstitutional for the state to keep the 2013 SUV taken from Tyson Timbs because the forfeiture was grossly disproportionate to the underlying offense.
Chief Justice Loretta Rush, who lived in Munster as a child, said there's no question Timbs used the $35,000 vehicle to sell a total of 4 grams of heroin for $385 to undercover police officers at two controlled drug buys.
Timbs pleaded guilty to one count of dealing in a controlled substance and was sentenced to one year of home detention and five years on probation, records show. He paid $1,203 in fees and court costs.
However, Rush said after considering the harshness of the punishment, the severity of the offense, and the culpability of the offender, the Supreme Court concluded it was "highly punitive" for the state to seize and keep Timbs' vehicle in connection with the crime.
"To be sure, the Land Rover's forfeiture is not unconstitutional just because Timbs was poor. Or because he suffered from addiction. Or because he dealt drugs to an undercover officer and not someone who would use them," Rush said.
"And it's not simply because the vehicle's value was three-and-a-half times the maximum fine for the underlying offense. Or because he received the minimum possible sentence for his crime and wasn't a sophisticated, experienced dealer. Or because the car, his only asset, was essential to him reintegrating into society to maintain employment and seek treatment," she continued.
"Rather, it's the confluence of all these facts that makes Timbs the unusual claimant who could overcome the high hurdle of showing gross disproportionality."
Justice Geoffrey Slaughter, a Crown Point native, concurred in the high court's judgment, but said he worries the "excessiveness" test will be misapplied in future forfeiture challenges when trial court judges weigh the various component factors differently.
Similarly, Justice Mark Massa dissented from the ruling because he said it requires accepting the idea that dealing heroin can be considered "a crime of minimal severity," even though "no narcotic has left a larger scar on our state and region in recent years."
Both Slaughter and Massa also invited the U.S. Supreme Court to use this case as a vehicle to clarify civil forfeiture proportionality issues; an issue the nation's high court punted on in 2019 when it ruled in Timbs v. Indiana state forfeitures are subject to the U.S. Constitution's prohibition on excessive fines.
Timbs actually got his Land Rover back from the state in May 2020 following an order by Grant Superior Judge Jeffrey Todd to release it from the outdoor parking lot where it had been stored, exposed to the elements, since 2013.
Todd found the state's seizure of the Land Rover "constituted a life-altering sanction" on Timbs as it was his only asset and made it difficult for Timbs to maintain employment and obtain treatment for his drug addiction.
Republican Attorney General Todd Rokita, a Munster native and the third consecutive attorney general seeking to hold on to Timbs' SUV, did not immediately say whether he intends to ask the U.S. Supreme Court to review the Indiana high court ruling.
Timbs, meanwhile, said in a statement released by his Institute for Justice attorneys that Indiana's attempts to permanently deny him access to his vehicle "never made sense."
"If they're trying to rehabilitate me and help me help myself, why do you want to make things harder by taking away the vehicle I need to meet with my probation officer or go to a drug recovery program or go to work?" he asked.
"I hope that, finally, the government will move on and let me move on too."