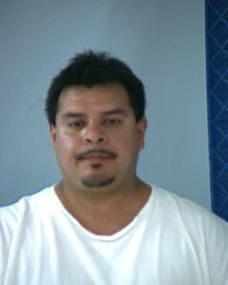 A Lake Station man is facing kidnapping charges after he hijacked a vehicle Saturday from a McDonald's in Merrillville with the car owners' 7-month-old baby in the back. 
Mario Salas, 53, faces numerous felony charges, including two counts of robbery, and one count each of criminal confinement, kidnapping with a vehicle and auto theft, records show. 
He also faces misdemeanor charges of leaving the scene of an accident and criminal recklessness, according to Lake Superior Court records. 
Officers were dispatched at 8:15 p.m. Saturday to the McDonald's at 6093 Broadway for a report of a disturbance. There, they found several people arguing and a dark sports utility vehicle fleeing the area at a high rate of speed, records state. 
Because the owners of the stolen SUV speak Spanish and some English, their 13-year-old daughter explained to the officer what happened in English, records state. 
The girl said her mother and father went inside the restaurant to order food when a man, later identified as Salas, ordered her out of the car.
She said she was able to retrieve her 6-year-old sister from the SUV, but Salas allegedly forced her out of the car before she was able to grab her 7-month-old sister, records state. 
After the vehicle left, police learned through a 911 call that Salas allegedly left the baby at a Citgo gas station, 6085 Cleveland St., records state. 
Lake County Sheriff's police informed Merrillville police they had located Salas, engaged in a pursuit, and had taken him into custody near Cleveland Street and Ridge Road in Gary, records show. 
The family was then taken to the scene to retrieve the vehicle and reunite with their infant daughter, who was found not to be injured, police said. 
An officer working off duty at the Strack & Van Till, 6001 Broadway, said he was flagged down by a driver at about 7:45 p.m. The person said his Lexus was intentionally struck by a gray Chevy Silverado pickup truck and the vehicle fled. 
As the officer continued speaking with the victim of the hit-and-run, the officer was informed of the disturbance at the McDonald's parking lot allegedly involved Salas.
It was determined Salas was the owner of the Chevy pickup truck after police found Salas' wallet in there. 
Salas is being held on a bail of $100,000 surety or $10,000 cash. 
Merrillville Police Cmdr. Jeff Rice on Tuesday applauded the work of all departments involved, including Merillville, Lake County and Hobart. 
Hobart police made an Spanish-speaking officer available at the initial hijacking scene and county apprehended the suspect, he said. 
"This shows how great departments work together. Our main concern was getting the child back safely and getting her reunited with family," Rice said. 
Sign up for our Crime & Courts newsletter
Get the latest in local public safety news with this weekly email.