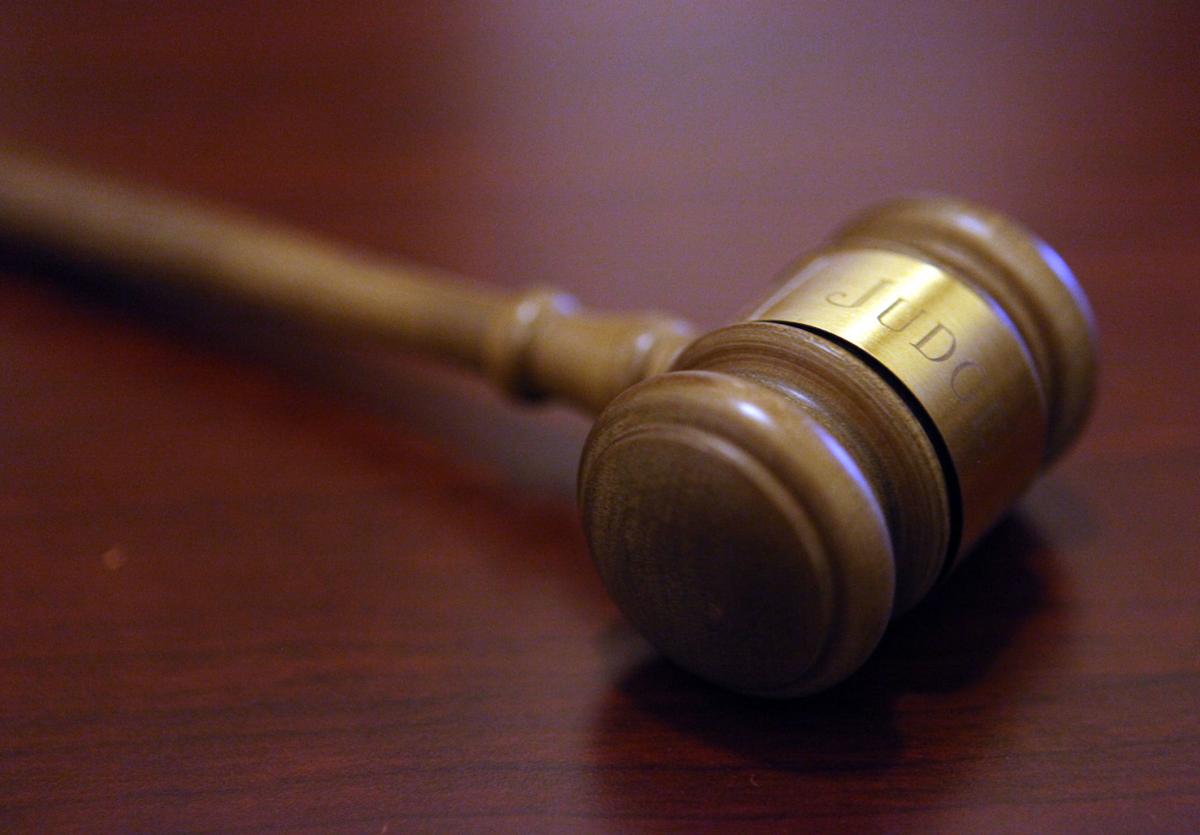 VALPARAISO — A 37-year-old Hebron man, who was caught on video attempting to rob the local Aldi store when other customers intervened, was sentenced Friday to 12 years behind bars during a hearing that gave a glimpse into the life of an addict.
Thomas Powell told the court he began using drugs at the age of 11 and then as a result of the people hanging around his home at the time, tried heroin when he was 14. His experimentation with heroin grew into a daily habit by the time he was 16.
"It seems to make all my problems go away," he said.
Yet once hooked, the feeling of wholeness began turning to nausea, diarrhea and other physical pain if he went 12 hours without the drug, Powell said.
"I always seemed to find my way to get more even if it's just a tiny amount," he said.
By the age of 22, friends around him began to overdose and die, which caused enough trauma for Powell to seek help. He began taking Suboxone as a heroin replacement.
"It worked for a time being," he said.
But Powell said he was not addressing the underlying issues with this addiction and began taking Xanex at age of 24, which led to a burglary charge. He spent time in the local Respite House where he attended his first Narcotics Anonymous meeting, which he said helped tremendously.
He was then sentenced to prison 2011 and not only couldn't get into a treatment program, but found plenty of opportunity to indulge his habit behind bars.
"It's unfortunate, but prison is flooded with drugs," Powell said.
Porter Superior Court Judge Jeffrey Clymer agreed Friday to order Powell into treatment during his upcoming prison term.
After spending four years in prison, Powell said he was released in 2014 and began rebuilding his life.
"Things were going good," he said.
But Powell said he gained false confidence in his ability to control his addiction and began drinking, which landed him back in trouble with drugs and criminal offenses to support his habit. He went back to using Xanax, which he described as being more of a problem than heroin.
Powell pleaded guilty in his most recent case to two counts of burglary, two counts of theft and the Aldi robbery. He said he was in drug haze and has no memory of entering the Aldi store on Oct. 6, 2017 wearing a mask and demanding money from the cashier, implying he had a weapon in his pocket.
"I understand I have to make recovery number one for the rest of my life," he said, having served nearly 800 days in the county jail.
Clymer said he ordered Powell into treatment while in prison to give him yet another chance to get a handle on his addiction.
"I have faith in you," he said. "I would like to see you get better."