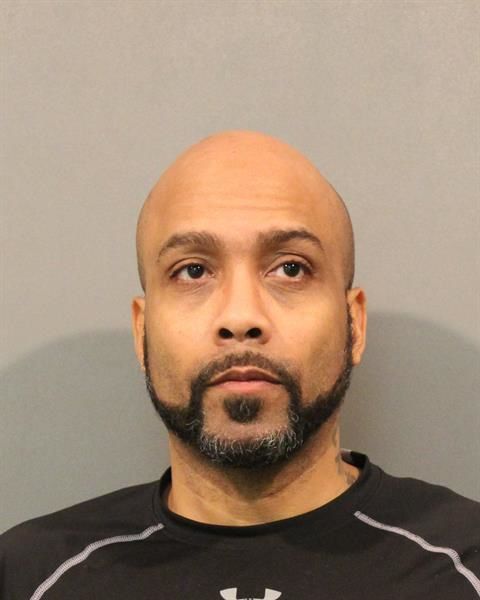 CROWN POINT — Jamal Washington was ordered Monday not to contact Gary Councilwoman LaVetta Sparks-Wade in the wake of allegations he beat and threatened to kill her and held her against her will for nearly 16 hours.
Washington's attorney, Thomas Mullins, said Washington had no objection to the no-contact order, but asked that Washington or one of his family members be permitted to retrieve Washington's personal belongings from Sparks-Wade's home.
Mullins said the items Washington wants to retrieve are of possible evidentiary value and at risk of being destroyed if not returned to Washington.
After a discussion at the bench with Mullins and Deputy Lake County Prosecutor Jessica Arnold, Lake Criminal Court Judge Diane Boswell granted Washington's request to retrieve his belongings.
Arnold asked that a police officer accompany Washington or his representative when retrieving the items.
Sparks-Wade told The Times last week that Washington has called twice from the Lake County Jail attempting to reach her, but she rejected both calls. Once a steadfast political supporter of Washington, Sparks-Wade has no interest in hearing from him, she said.
Washington, 45, a former Lake County councilman and candidate for Gary City Council, appeared in court wearing a gray striped Lake County Jail uniform. He is being held without bail until Feb. 18, when his bond will be $50,000, according to court records.
Boswell granted Mullins' request for a bond reduction hearing, which was set for Feb. 19.
Washington was charged Feb. 1 with five felony counts including criminal confinement, domestic battery and intimidation in connection with the alleged abuse of Sparks-Wade, who is running for Gary mayor.
At the time of the alleged abuse, Washington was on probation for battering his cousin during a dispute Dec. 5, 2017, at his Merrillville home.
A jury found Washington guilty in November of misdemeanor counts of battery and interference with reporting of a crime, while clearing him of the three more serious felony charges.
At the time of the 2017 case, Washington was on probation for battering his wife Dec. 3, 2015.
Special prosecutor Stanley Levco said Friday an initial hearing on his motion to revoke Washington's probation in  the 2017 case is set for 1 p.m. March 12 before Porter Superior Court Judge Jeffrey Thode, who served as special judge in the case. The hearing will take place in Boswell's courtroom with Thode presiding.
Thode sentenced Washington Dec. 18 to 180 days at the Lake County Jail, but suspended all but time already served to be spent on unsupervised probation. 
It's unlikely Thode will decide during the initial March 12 hearing if Washington's probation will be revoked. Washington was expected to have an opportunity to admit or deny the allegations outlined in the motion to revoke probation, or request an attorney, Levco said.