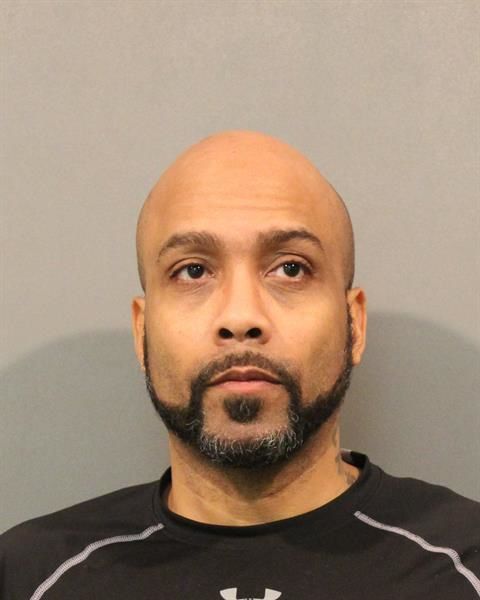 CROWN POINT — A judge raised a glimmer of hope Tuesday for a former county politician who has seen nothing but the inside of a jail cell the past six weeks.
Special Lake Criminal Court Judge Jeffrey Thode Tuesday dissolved an earlier order that put an indefinite jail hold on Jamal Washington.
Special Lake County Prosecutor Stanley Levco argued unsuccessfully Tuesday that Washington's past criminal history made him too dangerous to release.
Thode said Washington could walk free from the Lake County Jail if he can post a $5,000 cash bond over allegations he assaulted and confined Gary City Councilwoman LaVetta Sparks-Wade.
The judge also ordered a new hearing April 30 on whether Washington should serve more jail time for violating conditions of probation the judge imposed on Washington last year for an earlier episode of domestic violence.
However, Washington, 45, previously of Merrillville, doesn't have $5,000 cash right now, defense attorney Thomas Mullins said Tuesday.
His impoverished state is in sharp contrast to his recent past, when political donors once gave him thousands of dollars and he had a say over how hundreds of millions of dollars in tax and public user fee government revenues were spent when he as a member of the Lake County Council.
He appeared Tuesday in a gray-striped Lake County Jail uniform with his hands shackled.
Until six weeks ago, Washington had managed to skate around a series of difficulties that included three arrests and two misdemeanor convictions.
But he has been locked up since Jan. 30, when Gary police arrested him at Sparks-Wade's home on Martin Luther King Drive after responding to her call for help.
She told police Washington threatened to kill her, battered her and held her against her will in her own home in a fit of rage.
She had been Washington's most ardent supporter and defender and gave him permission to move into her home last fall to establish residency in Gary so he could run for an at-large seat on the Gary Common Council while she runs for Gary mayor.
But the two had a falling out, and she has now labeled him as deceptive and violent.
Washington's name has appeared four times since 2009 on the Indiana Protective Order Registry, listing court orders forbidding him contact with persons who were in fear of him.
Washington first came to public prominence during his 2014 election to the Lake County Council.
His triumph turned to disgrace late in December 2015 when Merrillville police arrested him on felony strangulation charges for assaulting his wife.
Washington pleaded guilty to a reduced charge and was so happy he won probation rather than jail time that he celebrated with several political figures.
Merrillville police arrested him again in December 2017 on charges of physically abusing his then-24-year-old cousin, who was living with him in Merrillville. He served 15 days in jail for violating his probation that year.
But a Lake Criminal Court jury last November only found Washington guilty of misdemeanor counts of battery and interference with reporting of a crime, while clearing him of the three more serious felony charges.
The Gary Common Council voted Feb. 5 to ban Washington from council meetings.
The Lake County elections board vote Feb. 26 to remove Washington's name as an at-large candidate for Gary Common Council on grounds his detention in the Lake County Jail in Crown Point invalidates him as a Gary resident and makes him ineligible to run on the spring ballot.
Thode could decide as early as April 30 whether Washington's latest criminal activity requires him to spend more time in jail for violating his latest probation.
He must still face felony charges of domestic battery, intimidation and criminal confinement charges involving his alleged assault on Sparks-Wade. No trial date has been set in that matter.