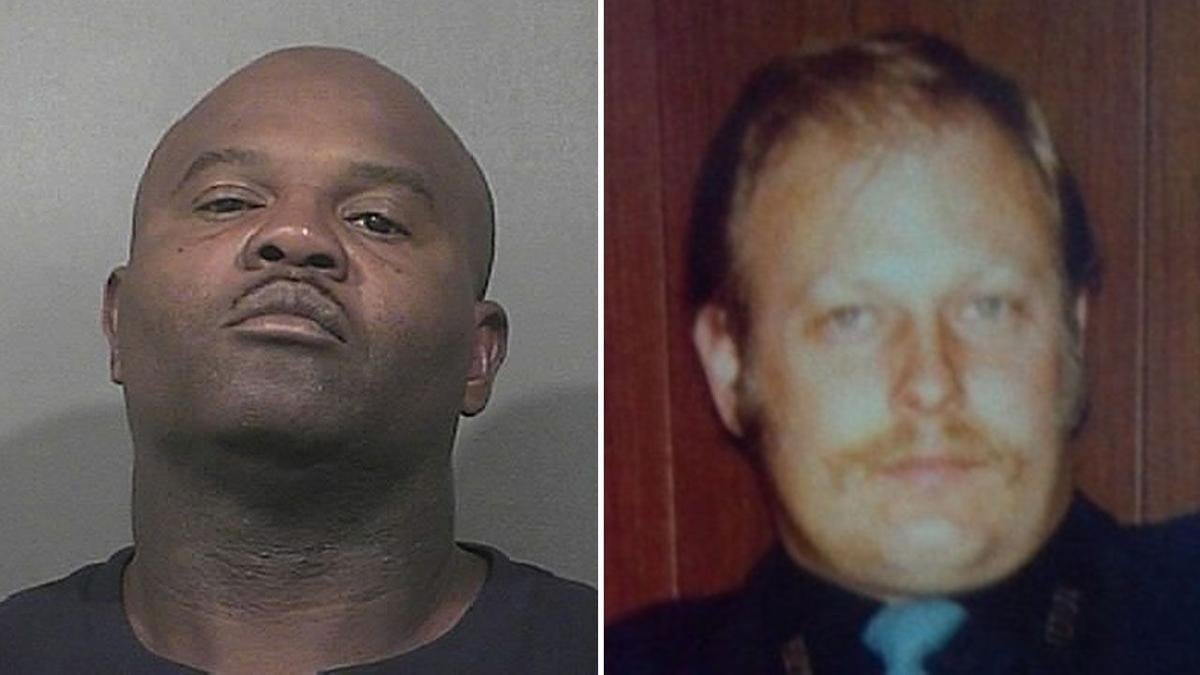 CROWN POINT — The state will be prohibited at James Hill's murder trial from mentioning rapes and robberies Hill allegedly committed in the weeks leading up to the 1980 shooting death of Hammond policeman Lawrence "Larry" Pucalik, a criminal court judge ruled Thursday.
Judge Salvador Vasquez said the 55-year-old defendant's chance at a fair trial would be imperiled if the jury were told he was suspected in crimes unrelated to the murder.
The Lake County prosecutor's office claims Hill committed three crimes before participating in Pucalik's murder Nov. 14, 1980, at a Hammond hotel.
The state claims Hill raped and robbed a woman Oct. 5, 1980, at a Hammond gas station. He then allegedly raped and robbed a second woman Oct. 12, 1980, at a fast-food restaurant in Hammond. Finally, the state claims he raped a hitchhiker Nov. 12, 1980, in Gary.
Hill and another man were convicted in the rape and robbery at the Hammond gas station, but their convictions were overturned in the 1990s after DNA analysis, unavailable in the 1980s, excluded them as the woman's assailants. Hill was a suspect, but never charged, in the other two crimes, court records state.
The Lake County prosecutor's office filed a notice May 7 stating it intended to introduce evidence of all three crimes at Hill's trial Aug. 27 for Pucalik's murder.
Peter Villarreal and James Dillon, deputy prosecutors for Lake County, argued at Thursday's court hearing two pieces of evidence tied the rape cases to Pucalik's murder.
The women robbed and raped at the Hammond gas station and fast-food restaurant both told police Hill had a blue denim bag with him during the crimes, which police later found at the Hammond hotel where Pucalik was murdered.
The hitchhiker told police during her abduction she stuffed a note with her name and address between the car seats of Hill's vehicle. Police later found that note in the vehicle Pucalik's assailants allegedly used to flee the Hammond hotel, court records state.
Defense attorney Scott King argued Thursday the state did not need to mention the unrelated crimes to admit the blue denim bag and hitchhiker's note as evidence at the murder trial.
Vasquez agreed with the state the women's testimony could tie the getaway vehicle and the blue denim bag to Hill, both critical pieces of evidence in the murder case. However, he agreed with the defense the state should not elicit testimony that implicated Hill in the rapes and robberies.
Hill is scheduled to appear at a pretrial conference July 5.