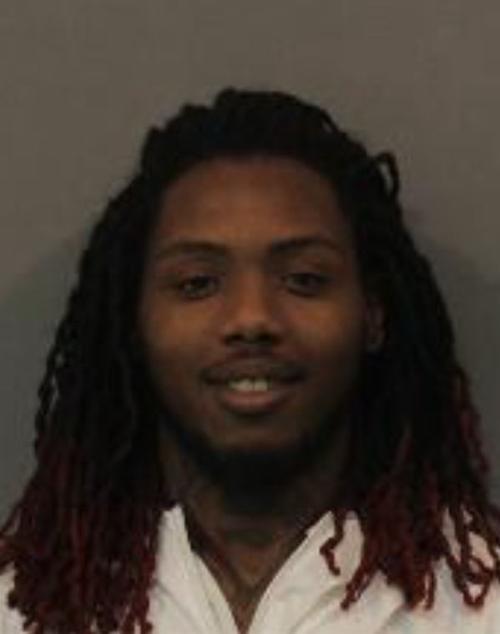 CROWN POINT — Despite objection from prosecutors, a judge reduced bail by half Tuesday in the third criminal case filed against a Hammond man suspected in a series of home invasions this winter in Hammond.
Jahmal Sanders, 24, was being held on a $100,000 bail in connection with a Feb. 10 home invasion in the 2200 block of 167th Street, Lake Criminal Court records show.
Sanders' attorney, Gojko Kasich, requested Sanders' bond in the case be reducted. Lake County Deputy Prosecutor Maryam Afshar objected.
Judge Salvador Vasquez agreed to reduce Sanders' bond to $50,000 surety or $5,000 cash in the case.
Because Sanders also is being held in two other cases, he must post a total bond of $150,000 surety or $15,000 cash to be released from the Lake County Jail pending trial.
Defendants are legally entitled to bond because they are considered innocent until proven guilty. The court sets bond amounts based on guidelines approved by the judges in 2014.
Sanders is charged in three separate cases with various counts, including rape, burglary, robbery, battery, criminal confinement and unlawful possession of a firearm by a serious violent felon. He's also facing a habitual offender enhancement, which could add years to any possible sentence.
He has two previous robbery convictions and one burglary conviction.
Besides the Feb. 10 home invasion, Sanders is accused of entering a woman's home Dec. 30 and repeatedly raping her and breaking into a different woman's home Nov. 5 and stealing jewelry.
Hammond police are still investigating several more home invasions, but no charges have been filed. Detectives will seek charges against Sanders in any case with evidence linked to him, Lt. Steven Kellogg said.
Sanders agreed Tuesday to sign three orders prohibiting him from any contact with three alleged victims in the Feb. 10 home invasion. 
A hearing on the state's motion for an order prohibiting him from contact with the alleged victim in the Nov. 5 home invasion is set for April 13.
Sign up for our Crime & Courts newsletter
Get the latest in local public safety news with this weekly email.