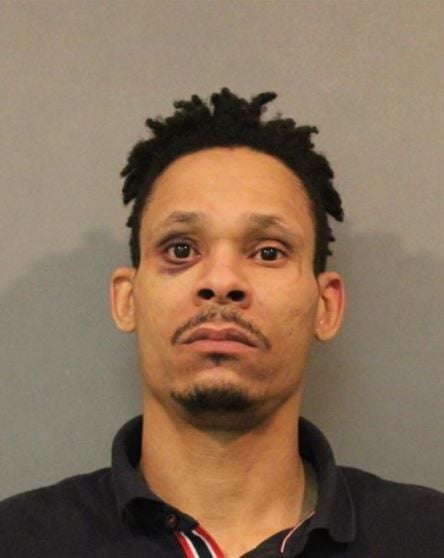 CROWN POINT — An East Chicago man was sentenced Friday to 20 years in prison for his role in a robbery earlier this year in Hammond that led to a Schererville man's homicide.
Ronald W. Robinson, 34, should have known when he agreed to take part in the robbery Jan. 18 that "guns are prevalent" and "someone could get hurt," Lake Criminal Court Judge Natalie Bokota said.
"You can't be convicted for just being there," the judge said. "You're taking responsibility for what happened, and if it breaks your family's heart ... that's to be expected."
Robinson admitted in a plea agreement he and a person he knew as "Fathead" planned to rob Michael Fromm, 53, of Schererville, of marijuana at a home in the first block of Rimbach Street in Hammond.
A handgun was brandished while Robinson, "Fathead" and Fromm were together, and Fromm was fatally shot in the chest, the plea agreement states.
Robinson, who was represented by attorney Michael A. Campbell, pleaded guilty in October to robbery resulting in serious bodily injury, a level 2 felony. He faced a sentence of 10 to 23 years under his plea agreement.
Before pronouncing Robinson's sentence, Bokota asked Lake County Supervisory Deputy Prosecutor Eric Randall to explain how the plea deal was reached.
"We have a situation where the family of the victim seems utterly bewildered as to why a plea was offered and the defendant's family believes he's innocent even after he's pleaded guilty," she said.
Randall said one of the witnesses in the case changed her story over time, and Robinson's co-defendant, Arvell Greer, 36, agreed to cooperate with the state as part of the plea deal.
The man known as "Fathead" has not yet been identified or publicly charged.
Greer pleaded guilty in August to felony dealing in cocaine in connection with Fromm's homicide. If Bokota accepts his plea agreement, Green likely would receive credit for time served and began serving 28 months on probation.
Randall said it was clear from surveillance video that Greer wasn't in the house when Fromm was killed.
The plea offer was appropriate, given the risk that Robinson could be acquitted if he went to trial on a murder charge, Randall said. If convicted of murder, Robinson could have faced a longer prison sentence of 45 to 65 years.
Robinson became emotional as he apologized to Fromm's family, but he insisted he didn't shoot Fromm.
"If I could take it back, I would," he said. "No one deserves to lose their life."
Robinson, who has served prison time in the past, said he was getting his life back on track when Greer approached him and he agreed to take part in the robbery.
"I have accountability in this. I understand someone's life was taken, but not by my hands," he said. "I didn't even know a gun was there."
Campbell said Robinson was employed and supporting his family before Greer signaled him down an alleyway.
"He should have gone home that night," Campbell said. "He didn't know anybody there."
Robinson had not yet decided whether to appeal his sentence, Campbell said.