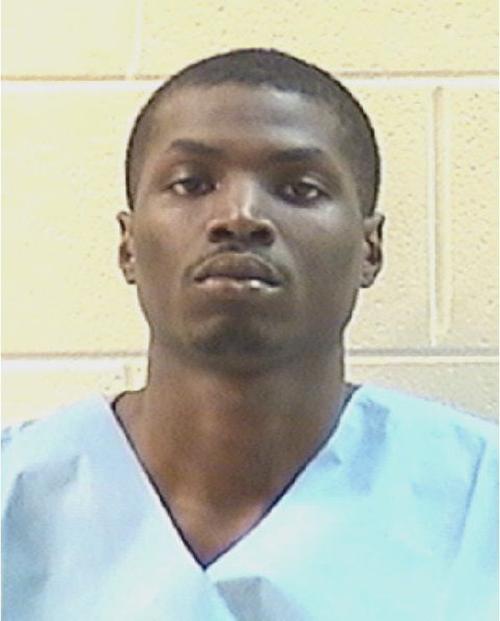 CROWN POINT — A Lake Criminal Court judge told a Gary man Wednesday his decision in 2015 to repeatedly shoot and pistol-whip a man might have been an aberration in an otherwise upstanding life, but he still deserved prison time.
Corey L. Thomas, 32, shot the victim three times and caused eight fractures to his bones and skull, Lake Criminal Court Judge Samuel Cappas said.
Thomas began beating the man when he ran out of bullets. The attack March 10, 2015, left the man with a "body full of metal rods and screws" and wounds that still afflict him, the judge said.
A bystander was shot in the knee, and Thomas' child witnessed the attack outside an apartment in the 3800 block of Huron Court in East Chicago's Harbor section, according to court records.
"This is not an easy case to decide," Cappas said. "Look at the victim's wounds and how they were inflicted. He was shot and beaten, because apparently the shots weren't enough."
Thomas pleaded guilty in September to aggravated battery, a level 3 felony, and battery by means of a deadly weapon, a level 5 felony. 
The judge sentenced him to a total of nine years, including five in prison, three in the Lake County Community Corrections alternative placement program and one on probation. 
Cappas said he had planned to hand Thomas a longer sentence, because of the severity of the victim's wounds. The judge decided to show some leniency after a hearing from defense attorney Scott King, he said.
King said Thomas went to the apartment to pick up his child, was overcome with jealousy upon seeing his former girlfriend's new boyfriend, and reacted "completely inappropriately and illegally."
However, Thomas had no criminal history before the shooting and stayed out of trouble after he release on bond in 2015, King said.
"Juvenile, adult, misdemeanor. Nothing," King said. "Nothing for the whole of his life."
Thomas graduated from high school, served in the U.S. Marines for seven years before he was discharged as a result of the case, worked and supported his children, King said.
His record showed he's likely to respond to short-term imprisonment, and the Lake County Community Corrections program and probation were options, King said.
Lake County Supervisory Deputy Prosecutor Bernard Johnsen said Thomas deserved a longer sentence, because three bullets shattered the victim's legs and Thomas' young child was nearby during the shooting.
"He was on a mission to hurt (the victim), and he did," Johnsen said. "He hurt him bad."
Johnsen asked Cappas to sentence Thomas to 11 years in prison.
Thomas apologized to the man and said they both "were being puppetized by a particular person in the middle." He offered to pay for the man's physical therapy.
Cappas said he appreciated Thomas' offer to pay for therapy, but he couldn't not legally order such payments.