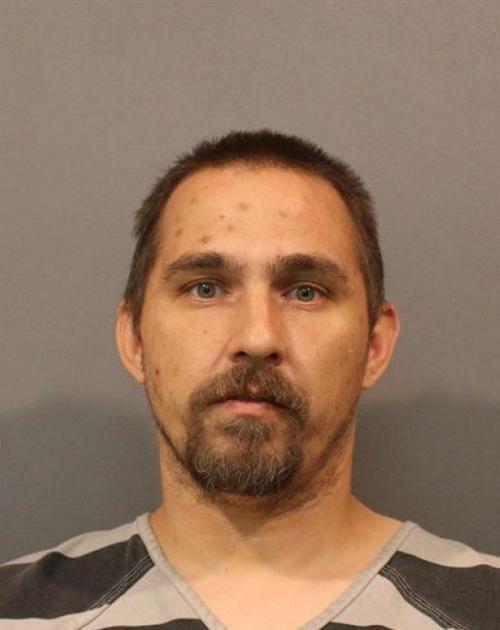 CROWN POINT — A judge refused last week to set bail for a Chicago man charged with murder in the 2018 arson death of the mother of his estranged wife's boyfriend.
Ronald A. Gee, 43, is accused of starting a fire April 14, 2018, with gasoline at 19 Doty St. in Hammond, where his estranged wife was staying the night with her boyfriend and his mother.
Murder defendants typically are not afforded bail, unless the state's evidence is not strong. 
Lake Criminal Court Judge Clarence Murray denied Gee's petition to let bail Thursday at the recommendation of Magistrate Natalie Bokota. Gee's estranged wife, police and fire investigators testified during a series of hearings from October to April.
Gee's estranged wife testified she and her boyfriend were asleep in his room when his mother, Brenda Young Poole, 62, woke them up and told them the house was on fire, Lake County Deputy Prosecutor Natalie McCandies wrote in a court filing.
Firefighters rescued all three from an upstairs window and took them to hospitals. Young Poole later died from her injuries.
A fire investigator testified tests showed gasoline was used to start a fire on the home's porch.
Police obtained a video from a nearby school building that showed the driver of a light-colored SUV stop and walk up to the home, just before flames broke out on the porch, records say. 
Afterward, the man appeared to run back toward the SUV while in flames and fall into the street.
Gee's estranged wife identified Gee in the video from the school building, records say. She told police she previously drove the SUV, but Gee took it from her about two weeks before the fire after meeting her boyfriend.
She said Gee at one point threatened to take her children from her, and she replied, "The only way you will get custody of my kids will be over my dead body."
She testified Gee told her, "That could be arranged."
A police captain testified Gee had a burn on his hand during an interview, but his SUV was not tested for the presence of gas or fumes.
Gee's attorney, Kerry Connor, wrote in court filings that the evidence showed Gee's friend told police he and Gee bought beer and spent the night at Gee's home in Illinois. 
An inspection of Gee's SUV revealed no evidence of gas or fumes, and no forensic evidence connecting the vehicle to the fire was revealed, Connor wrote.
Connor argued the credibility of Gee's estranged wife in the identification of Gee as the person in the video was questionable, because the recording is "very fuzzy."
The burn on Gee's hand was small and healed, she wrote. The person who burst into flames in front of 19 Doty St. likely would have suffered substantial burns to the back and arms, Connor said.
Gee's next court hearing is set for June 4.