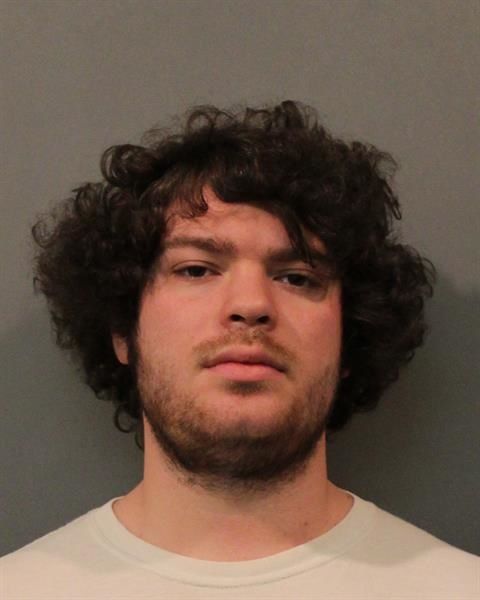 CROWN POINT — A St. John man was sentenced Wednesday to three years in prison for sexually abusing two teenage girls.
Joshua A. Vonthaden, 22, also must serve three years on probation following his release from prison and will be required to register as a sex offender for 10 years.
Vonthaden pleaded guilty in September to two counts of sexual misconduct with a minor.
He was charged in January in two cases, one involving a 15-year-old girl and a second involving a 14-year-old girl.
Vonthaden told Lake Criminal Court Judge Clarence Murray he realized he was selfish and hoped his plea would bring the girls and their families closure.
"I don't want this experience to define me," he said. "I will let it refine me."
Murray said, "Those are some lofty words, Mr. Vonthaden. I hope that you mean them."
Murray said Vonthaden's conduct was vile and shocking.
"What disturbed me more than anything ... was you seemed to have such a low regard for the rights of another," he said.
According to court records, Vonthaden told a police officer who arrived at his home to execute a search warrant: "You don't have any evidence, how are you arresting me? You are just here trying to find evidence," and "Oh, I forgot, it is the #MeToo Movement."
Lake County Deputy Prosecutor Nadia Wardrip said the state faced some hurdles in proving its top charge of rape, which was ultimately dismissed. Prosecutors still consider Vonthaden a sexual predator, she said.
Defense attorney Michael Woods said Indiana State Police completed an analysis after Vonthaden accepted his plea agreement that showed some possibly exculpatory evidence, but Vonthaden did not want to withdraw his plea. Vonthaden's criminal history included only "petty substance abuse" cases, he said.
Wardip took issue with Woods' characterization that Vonthaden's conduct with one of the girls was "consensual."
"She was 14. He was 21," Wardrip said. "The law does not allow a 14-year-old to consent to sex."
Wardrip said no-contact orders will remain in place for the girls throughout Vonthaden's sentence. Vonthaden will receive credit for the jail time he served before the case was resolved.