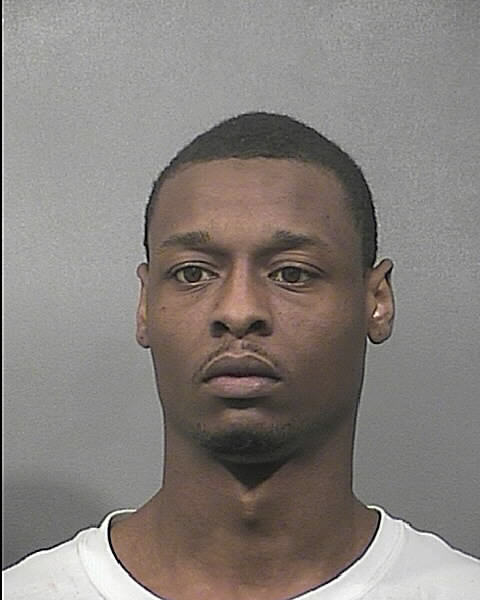 HAMMOND — A federal judge sent a Lake Station man to prison for his role in a 2013 robbery-homicide.
U.S. District Court Philip P. Simon imposed a 36-year term Tuesday on 30-year-old Lajuan Fitzpatrick.
A federal jury found Fitzpatrick guilty Nov. 15, 2019, following a four-day trial of taking part in a robbery eight years ago that killed Rolando Correa Jr., 22, of Gary.
Government prosecutors presented evidence that Fitzpatrick joined three other men Dec. 1, 2013, in a scheme to rob Anthony Martinez, a small-scale Gary marijuana dealer.
Prosecutors said Bruce "Casper" Hendry, 34, of Gary, planned the robbery and recruited Mark "Knuckles" Cherry, 27, of Lake Station, and Fitzpatrick, a close friend of Cherry, to join them.
James "Dough Boy" Landrum, 44, of New Chicago, was recruited to drive their getaway car to the victim's home in the 6200 block of West 29th Avenue in Gary, records state.
Prosecutors said Cherry and Hendry forced their way inside and were attacking the occupants when gunfire erupted inside the house.
The disturbance attracted the attention of the victim's neighbors, including Correa, who ran to the crime scene.
Fitzpatrick, who remained outside the house and armed with a semi-automatic rifle, began firing into the house and at the neighbors. Correa was fatally wounded in the gunfire.
Fitzpatrick and the other robbers fled the scene, but were later arrested.
Assistant U.S. Attorney David J. Nozick argued, in a memo he sent the court earlier, that Fitzpatrick deserved life imprisonment.
Defense attorneys Jonathan S. Bedi and Dena M. Singer argued in their earlier memo to the court Fitzpatrick deserved no more than 20 years in prison because his crime is mitigated by his troubled childhood.
They said he grew up in a violent Chicago neighborhood and his mother is a drug addict.
Fitzpatrick had to move repeatedly until he settled in Lake Station where he finished high school as a special education student, unable to read or write, his attorneys argued.
Gallery: Recent arrests booked into Lake County Jail