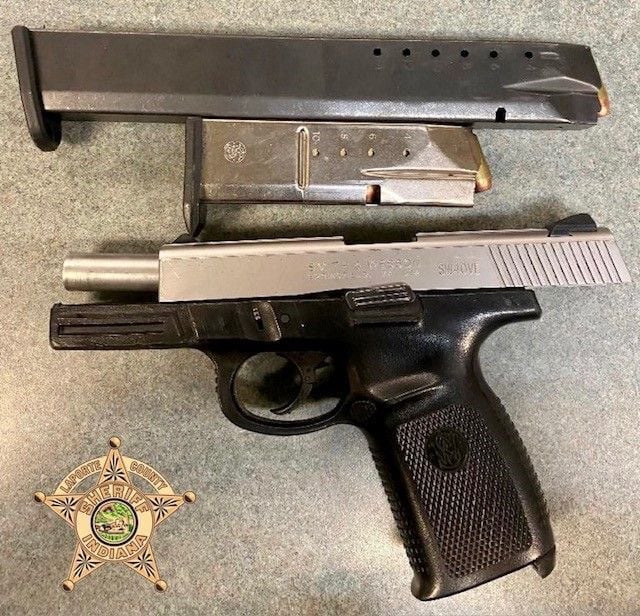 MICHIGAN CITY — A 17-year-old driver was nabbed Wednesday night carrying a handgun and several rounds of ammunition without a license, LaPorte County police said.
A county police officer said he stopped the vehicle around 8:30 p.m. along East Michigan Boulevard and discovered a loaded .40-caliber handgun with an extended 30-round magazine under the driver's seat during a search.
A .40-caliber magazine was also found between the driver's seat and center console, police said.
The driver was taken to the juvenile services center and faces a charge of carrying a handgun without a license, according to police.