CROWN POINT — Lake County Councilman Jamal Washington spoke out Wednesday from inside the county jail to say he is not guilty of domestic violence and won't be forced out of office.
"The law says we are innocent until proven guilty. I am innocent ... 100 percent innocent. This is a political witch hunt to get me out of office, to get me to stop going after the status-quo," Washington said during a telephone conversation with the Times.
The 44-year-old Democrat has been incarcerated since Friday on felony and misdemeanor counts alleging he battered and confined his 23-year-old cousin, Kamaria Buckley, during a Dec. 5 dispute in his Merrillville home, where she had been living with him.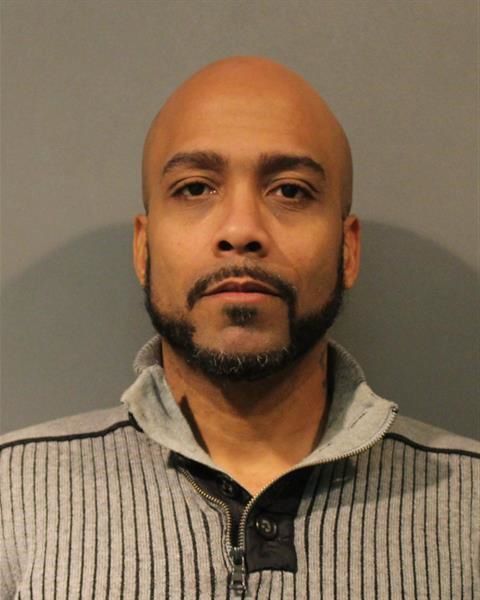 Buckley told the Times Friday she made up the allegations against Washington to police when she was angry with him, but now is withdrawing them. She couldn't be reached Wednesday for comment.
Washington called the Times on Wednesday through a telephone connection provided through his political ally, Gary city Councilwoman Lavetta Sparks-Wade, to talk about his case and release a copy of a video Washington said he took with his cell phone of him and Buckley. In the video, Washington, who is off camera, and Buckley are arguing. Sparks-Wade sent the Times the video through Facebook.
Washington said it is one of two videos he provided Merrillville police Friday to prove allegations he confined Buckley were false.
"The first video clearly shows I was asking Kamaria to leave, several times. According to the (charging) affidavit, it states I broke her cell phone and kept her captive. How? When I'm asking her to leave? It doesn't add up. It doesn't make sense," Washington said.
Gary attorney Darnail Lyles, a member of Washington's defense team, said Wednesday he has a witness who can testify Buckley's telephone was broken prior to the dispute.
Lyles said Washington and his attorneys brought both videos to the Merrillville police station Friday on the assumption investigators still had an open mind, but, disappointingly, he said they already had made up their minds to arrest him and disregarded the video evidence.
Washington said, "The second video shows me telling Kamaria to put her coat on and asking her to leave. She says in that video I choked her. I said, Kamaria I didn't choke you; you have no marks on you whatsoever. She said, I don't need any marks. I just need my word of mouth.
"It is unfortunate Merrillville PD and the prosecutor's office neglected to do a full investigation."
A Merrillville police spokesman didn't return calls seeking a copy of the second video.
Washington said he also is concerned Merrillville police recorded private conversations between him and his defense attorneys Friday when they asked police to leave the room.
Lyles said it was a police interrogation room where conversations are usually recorded, but they assumed police turned the recorder off when they asked for privacy to discuss a defense strategy.
Lyles said he later learned from the prosecutor's office the recorder was left on, and their private talks were recorded.
Washington has represented much of Gary, Merrillville and parts of Griffith, Schererville and St. John Township on the Lake County Council since his election in 2014. He announced in October he intends to run next year for clerk of the Lake County courts.
Washington said Wednesday he has no intention of resigning from public office. "Not at all, because I am innocent," he said.
Washington said he believes the courts are holding him in jail longer than the law allows. "I should be out (Dec.) 23rd. They changed it to the 26th," he said. "My attorneys are working on that right now."