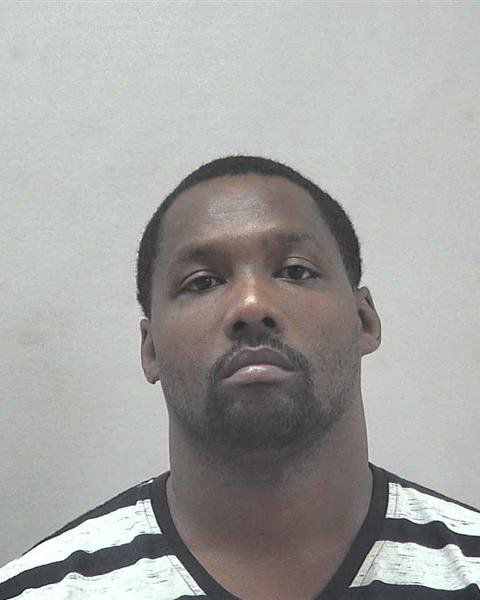 LANSING — Police Chief Dennis Murrin congratulated his department's investigators at a Lansing Village Board meeting for work they did on a series of robberies in October.
David Washington, 34, of Gary, was charged with burglary, burglary resulting in bodily harm and unlawful possession of a firearm by a felon when he was arrested Oct. 20.
It was the culmination of an investigation into four attacks, two in Lansing and two in Hammond, on elderly residents. Washington is also wanted in Illinois for aggravated criminal sexual assault and being a noncompliant sex offender.
The arrest was five days after an 81-year-old woman was robbed and sexually assaulted on the 17100 block of Greenbay Avenue in Lansing.
"To take a case, an actual whodunnit, to a successful resolution in a week was absolutely phenomenal," Murrin said.
Lt. Steve Roberts leads Lansing's investigation division, which includes Sgt. Greg Schoon and detectives Mike Hynek, Tony Curtis, Mike Rodriguez, Chuck Weeden, David Bell, William Kowalski and Mike Lazowski.
The unit put over 200 hours into the case doing interviews, surveillance, crime scene investigation, patrolling and watching tapes, Murrin said.
"This one stuck with us because it was different from a lot of cases we've dealt with," Roberts said. "Our victims were elderly. It was at 10 o'clock in the morning. It really put a fear into the neighborhood.
"And it was one where we felt if we didn't get it stopped quickly, it was going to happen again."
Roberts said the entire Lansing Police Department contributed in some way. He also said it wouldn't have happened as quickly without the Hammond police, the Cook County Sheriff's Department and the Cook County crime lab.
"This was one of those cases that we really, really wanted to solve," Murrin said. "It created a panic. It created fear and we wanted to set that straight and make sure our residents felt safe. That's why we went all in."
The investigative group earned a unit citation award, Murrin said.
"It went from a case that had very little information to a suspect to an arrest in a week's time," Murrin said. "It was all hands on deck. Our personnel went above and beyond, put their personal lives on hold for this case to help bring justice for those victims and take a bad guy off the streets so he couldn't do it to somebody else."
Lansing police began interviewing residents and looking for video in the neighborhoods where the crimes took place.
"Unfortunately, we didn't really have a lot to go on at first. We had a general description and a really good clothing description," Roberts said. "We covered almost the entire north end of town, knocked on every single door and talked to everybody."
They eventually did find a video. A composite sketch was put together with the help of the Cook County Sheriff's Department and distributed in the area.
It was a few days into the investigation when it was discovered that similar robberies happened in Hammond in the weeks before the first one in Lansing.
"We started comparing notes (with Hammond police), started putting some things together and it kind of started to snowball," Roberts said.
Washington is still in custody in Lake County, but Murrin said Lansing expects to charge him in Illinois, as well.
"It feels great to know where he is right now," Roberts said. "It's going to feel better when he's back in Illinois and he's actually charged."