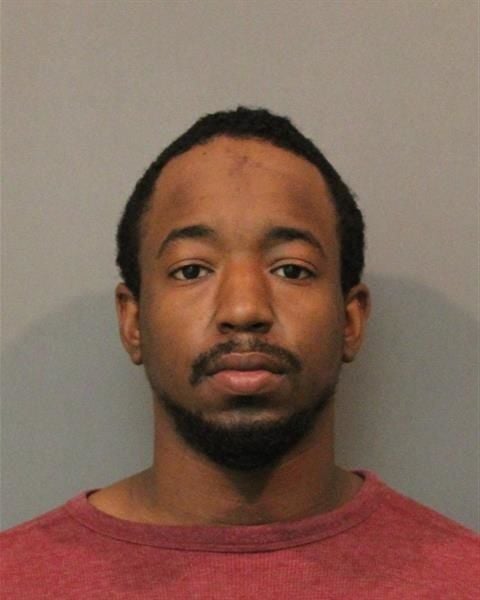 CROWN POINT — A Chicago man planned to drop off gifts for his children in Gary, hours before he called 911 to report someone in a black car was shooting at him, court records state.
The call ended after dispatchers heard a blast of gunfire and Twon L. Jones, 28, stated he'd been shot.
Indiana State Police troopers found Jones in the driver's seat of his black 2004 Lincoln about 11:30 p.m. Sept. 20 on Interstate 94, near the Ripley Street exit.
He had been shot once in the back, and his Lincoln — which sustained "significant damage" — had come to rest along a concrete barrier, according to Lake Criminal Court records.
Troopers recovered a single spent .300-caliber cartridge casing at the scene, records state.
An investigation led police to Shaughn S. Nelson, 28, of Gary.
Nelson was arrested Friday on a murder charge alleging he shot and killed Jones. The two men each have fathered children by the same woman, records state.
Witnesses told police Jones intended to drop off gifts for his children and wanted to spend the night with their mother Sept. 20, but she was with Nelson that night, according to court documents.
The two talked, and Jones waited outside as the woman tended to the children, records state.
One witness told police Jones sent threatening messages to Nelson's family members, though court records did not indicate if investigators substantiated the allegations. Nelson also has one child with the woman, police said.
"This whole ordeal revolves around a 'love triangle'" with Jones, Nelson and the woman, court records state.
Investigators discovered Nelson had recently purchased three firearms, including two ATI 300 Blackout pistols, documents state. A witness described seeing Nelson with an AR-style pistol, which another person referred to as a "baby AR," records state.
Police executed a search warrant Sept. 29 at Nelson's residence in the 300 block of East 49th Street in Gary and found .300-caliber ammunition in a drawer, records allege.
Police also gathered a number of surveillance videos, which showed Nelson's black Chevrolet Impala traveling behind Jones' black Infiniti late Sept. 20 as Jones drove north on Broadway from 53rd Street.
Near the Indiana University Northwest campus, Jones pulled over and allowed Nelson to pass him, records state.
Seconds later, Jones called 911 and said someone was shooting at him and was trying to get a better angle.
Multiple shots could be heard, and Jones told a dispatcher he had been struck by a bullet, records state.
A magistrate entered a not guilty plea on Nelson's behalf during an initial hearing Wednesday, online court records showed. 
Defendants in murder cases in Lake County are held without bail, unless they file a petition to let bail and the court finds the presumption of guilt on a charge of murder is not strong.
Nelson's formal appearance was set for Oct. 20.