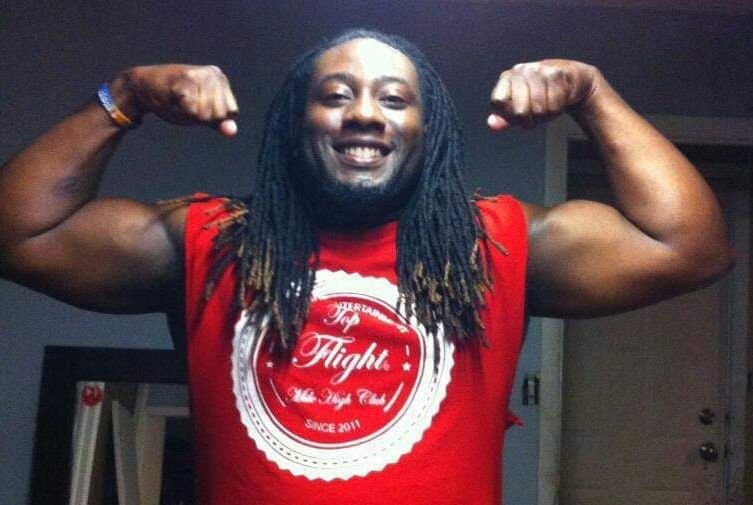 GARY — While friends of a beloved Region DJ raise money to benefit his family and cover funeral costs, loved ones are calling for justice as the investigation to find who killed the father of five is underway.
Wydallas Tobar was Gary's second confirmed homicide victim of 2020. He was found shot to death Jan. 6 in the 600 block of West 19th Avenue.
Known as "Dallas Prime" or "TJ" by friends and family, Tobar was described as a dedicated dad and a talented DJ who was always there to lend a hand. John Monahan, Tobar's best friend of 21 years, said his death left the community brokenhearted.
"He was a good man and as a DJ he helped the community, doing fundraisers for Toys for Tots and donating his services to local high schools for dances," Monahan said. "He asked nothing in return. He did so many fundraisers for Gary."
On Saturday night, Tobar's loved ones hosted a benefit for his family at Valparaiso's Northside Tap Room and Grill, collecting more than $3,500, with more than 500 people attending the event, Monahan said. Individuals can still donate online at the "Dallas Prime Celebration of Life" GoFundMe page, he said.
Tobar had five children, ranging from 13 to 18 years old. Monahan said fundraising efforts will continue with the goal of raising $20,000.
Other businesses Tobar has been a DJ at have also collected donations, such as Rusty Nail Sports Bar and Grill in Portage. On Saturday L.F. Nortons at 2618 Central Ave. in Lake Station will have a benefit night after Tobar's funeral services have ended, in which all donations will go toward his children and family. 
In addition, from 4-11 p.m. Jan. 25, an all-ages fundraiser will be hosted at Shenanigans at 6121 U.S. 20 in Portage, said longtime family friend Stephanie Smith.
"We would just like justice to be served and some recognition of his life," Smith said. "He would literally give the shirt off his back for anyone."
On Jan. 8, community members gathered near the intersection of 19th Avenue and Harrison Street in Gary to unite against violence in the city, pray and to honor Tobar's memory.
Days earlier, at 1:45 a.m. Jan. 6, Gary officers found Tobar suffering from gunshot wounds in the 600 block of West 19th Avenue, according to Gary Police Lt. Dawn Westerfield. He was later declared dead on scene by the Lake County coroner's office.
As of Tuesday, Westerfield said at this time police cannot release any further updates on the case to protect the ongoing investigation.
The two homicides the first six days of the year follow 2019's tally of 58. Homicides in Gary accounted for about 70% of all such cases in Lake County, which logged 82 homicides in 2019, preliminary police and death records show. 
Police ask anyone with information on the incident to contact the Lake County Metro Homicide Unit at 219-755-3855 or the Crime Tip Line at 866-CRIME-GP.
Visitation will be from noon to 5 p.m. Friday at the Guy & Allen Funeral Home at 2959 W. 11th Ave. in Gary and Tobar's funeral services will be 2 p.m. Saturday at the same location. 
"I want justice, I don't want people to forget about him," Monahan said. "He touched so many lives. Looking at Facebook comments, people were telling story after story of how he was there for them. He left behind young kids and so many friends. I've been filled with grief. I'll never see my best friend again."
Sign up for our Crime & Courts newsletter
Get the latest in local public safety news with this weekly email.