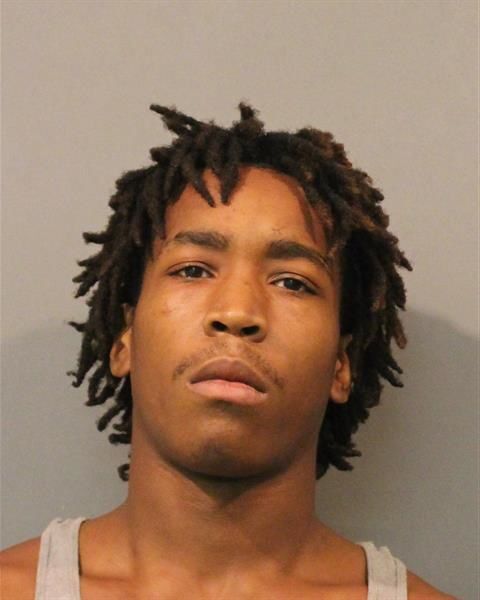 CROWN POINT — Officers found a grisly scene near midnight July 3 when they broke down the bedroom door of a residence in the 3400 block of Pierce Street in Gary.
A woman was wounded and a second person was shot dead in the bloodied room littered with shell casings, according to court records unsealed Friday. A third gunshot victim was found outside the home.
Richard Burgess, 20, of Gary, was charged Aug. 7 in Lake Criminal Court with murder, attempted murder and two counts of felony battery on allegations he killed Jessie Brown, 29, and wounded the man and woman in a shooting July 3 on Pierce Street. 
Burgess was arrested about 1 p.m. Thursday at a residence in the 2000 block of Cleveland Street in Gary, according to Inspector Mark Gregoline of the U.S. Marshals Great Lakes Regional Fugitive Task Force.
Gregoline said Burgess was arrested without incident.
Burgess appeared at an initial hearing Friday in the Lake County Jail. Magistrate Judge Kathleen Sullivan entered not guilty pleas to Burgess' charges and scheduled a formal court appearance for Aug. 30.
The magistrate judge also appointed Burgess a public defender.
Gary police were dispatched shortly before midnight July 3 for a report several people were wounded in gunfire at the Pierce Street residence.
A woman outside the home with her four children told officers two victims were inside a bedroom. After they discovered the bedroom door was locked, a woman yelled, "Help, bust the door down officers! Officers help, please help. Just break the door down, we are both shot, me and my boyfriend, help officers!"
The officers complied and found a woman on her back and bleeding. Brown was found dead on the floor next to the bed. There was bloodied hand prints on the wall, eight shell casings on the floor and bed and a black handgun in plain view, records state.
A second wounded man was outside with the woman and her children. Both surviving victims were transported to Methodist Hospitals Northlake Campus. A coroner's investigator determined Brown died from five gunshot wounds.
The woman in the bedroom told authorities in a series of statements she was laying in bed with Brown when she heard what sounded like fireworks, records state. She said she was about to investigate when a man in a blue hooded sweatshirt burst into the room and began firing rounds at her and Brown.
She said the man left the room momentarily, but returned after Brown began moving and "finished him off," records state.
The woman initially said she believed there were two shooters, but in her final statement to police described only one shooter. The male victim said there was only one shooter. 
She said she recognized the shooter as a man named "Richard," records state. She provided detectives a Facebook screen name for the shooter, and police were able to identify him as Burgess.
The woman identified Burgess as the shooter in a photo lineup, records state. She sad she did not know Burgess well, but he had children with Brown's cousin and had visited the home a few times.
The woman described the murder weapon as a black-and-silver handgun. She said she believed the gun Burgess used in the shooting was actually stolen from her daughter's boyfriend, records state.