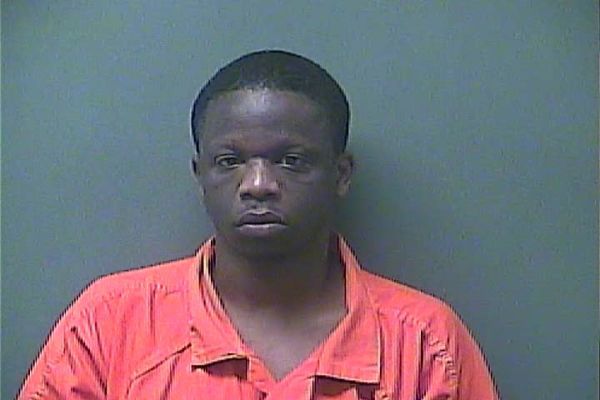 MICHIGAN CITY — A Michigan City man was arrested after attempting to sexually assault five females early Thursday, including two juveniles, police said. Each time, he was thwarted by victims and witnesses who took quick action.
Police responded to three calls within two hours of someone breaking into homes and sexually assaulting those inside.
Demarcus Cortez Williams, 30, was arrested and charged with attempted rape, sexual battery, kidnapping, criminal confinement and resisting law enforcement, according to LaPorte Superior Court records. Authorities said additional criminal charges are anticipated to come soon.
At 12:45 a.m. a 911 caller reported someone screaming for help in the 100 block of West Ripley Street in Michigan City, said Michigan City Sgt. Cisco Rodriguez.
Michigan City officers Amanpreet Singh, Steve Wiegel and Jacob Schleyer found a woman at the scene who said a man attempted to rape her after following her while she walked home. She said the man carried her to another area and held her down, forcibly removing her pants. Nearby neighbors were alerted by the victim's screams for help and witnessed the incident.
A neighbor came outside and yelled, thwarting the attempted rape, police said. The attacker ran away and the victim and witnesses gave police a description of him.
Shortly after at 1:44 a.m. another 911 call came from a woman in the 1000 block of Tennessee Street. She said a man broke into her home and tried to sexually assault her, Rodriguez said. When police arrived, they learned two women asleep in their home woke up to knocking on their door. They didn't answer, but the man entered through a window.
The attacker tried to assault the two women, but they fought him off and forced him out of their residence and he ran away, police said.
At 2:14 a.m. a third emergency call came in from residents in the 1300 block of Kentucky Street, who said a man broke into their home and attempted to sexually assault two female juveniles.
The man entered the residence through a window to assault the two girls but he was scared away when their grandparents woke up, police said.
All of the descriptions the women and witnesses gave of the man in all three attacks matched, police said. The descriptions led police to arrest Williams, who officers had dealt with earlier Wednesday in an unrelated incident.
Initially, police extensively searched for Williams overnight but could not find him.
At noon Thursday, Williams was arrested at his residence in the 1200 block of Tennessee Street by the LaPorte County Drug Task Force, the Fugitive Apprehension Street Team and the Michigan City Police Department Detective Bureau.
"I could not be more proud of the thoroughness and teamwork displayed by the members of the Michigan City Police Department," said Michigan City Chief of Police Dion Campbell. "The midnight shift officers and supervisors did an amazing job in meticulously documenting and investigating these unfortunate incidents. Their hard work paved the way for the detective bureau and supplementing divisions to be able to work all morning to not only secure criminal charges on this dangerous individual, but to also ensure the public's safety by taking Williams off the streets of Michigan City."
Williams is being held on a $25,000 cash-only bond and he will face a court hearing on Tuesday morning, court records said.
Williams has had previous criminal convictions including battery causing injury, battery by bodily waste on a public safety officer and disorderly conduct, according to court records.
Anyone with surveillance cameras in the area of the assaults or anyone who witnessed the incidents is asked to call Detective Arwen LaMotte at 219-874-3221, extension 1081. Additionally, people can contact the crime tip hot line at 219-873-1488 or message the Michigan City Police Department through Facebook.
Sign up for our Crime & Courts newsletter
Get the latest in local public safety news with this weekly email.