Ronald Johnson, of Valparaiso, was arrested Friday on charges of torturing or mutilating an animal, a level 6 felony, and cruelty to an animal, a class A misdemeanor, two weeks after the alleged incident.
Police said Johnson was booked into the Porter County Jail, with his bail set at $1,500. He since has bonded out. Courtney Gutowski, the dog's owner, finds that news incredibly disappointing. 
"I don't think he should have been able to bond out that easily," Gutowski said Monday in a statement to The Times.
Gutowski said Echo's right eye had to be examined by a specialist in West Lafayette, Indiana, and then surgically removed at Coyne Veterinary Center in Portage because of the damage, which almost caused the 1-year-old dog to go blind.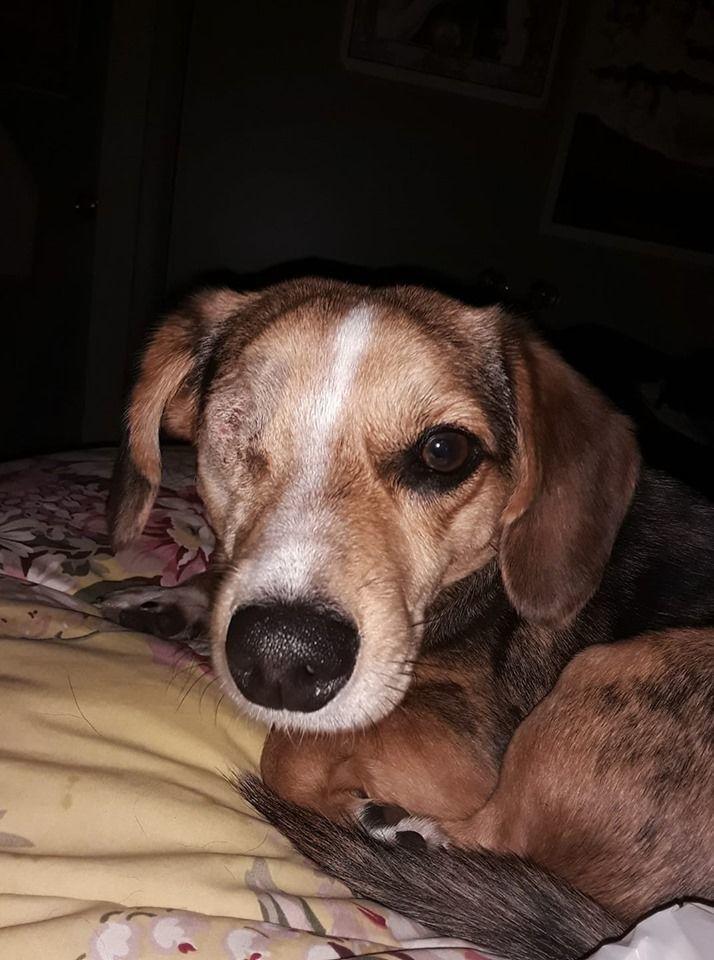 She said Echo's stitches were taken out Wednesday, and despite his overall improvement, the psychological effects of the attack still linger.
"He is still very afraid when we take him out anywhere," Gutowski said. "But he is finally running around in our backyard again under close supervision."
Gutowski said this isn't the first time Johnson has attacked Echo. In March, she found the 55-year-old throwing "softball-size ice chucks" at Echo's head because the dog had been barking in the yard. 
These incidents prompted Gutowski to file for a protective order against Johnson, which she said a judge recently denied.
"I don't understand why," she said. 
Johnson's initial hearing is scheduled for Sept. 25 at the Porter County Courthouse.
Check back at nwi.com for updates as this story develops. 
Sign up for our Crime & Courts newsletter
Get the latest in local public safety news with this weekly email.