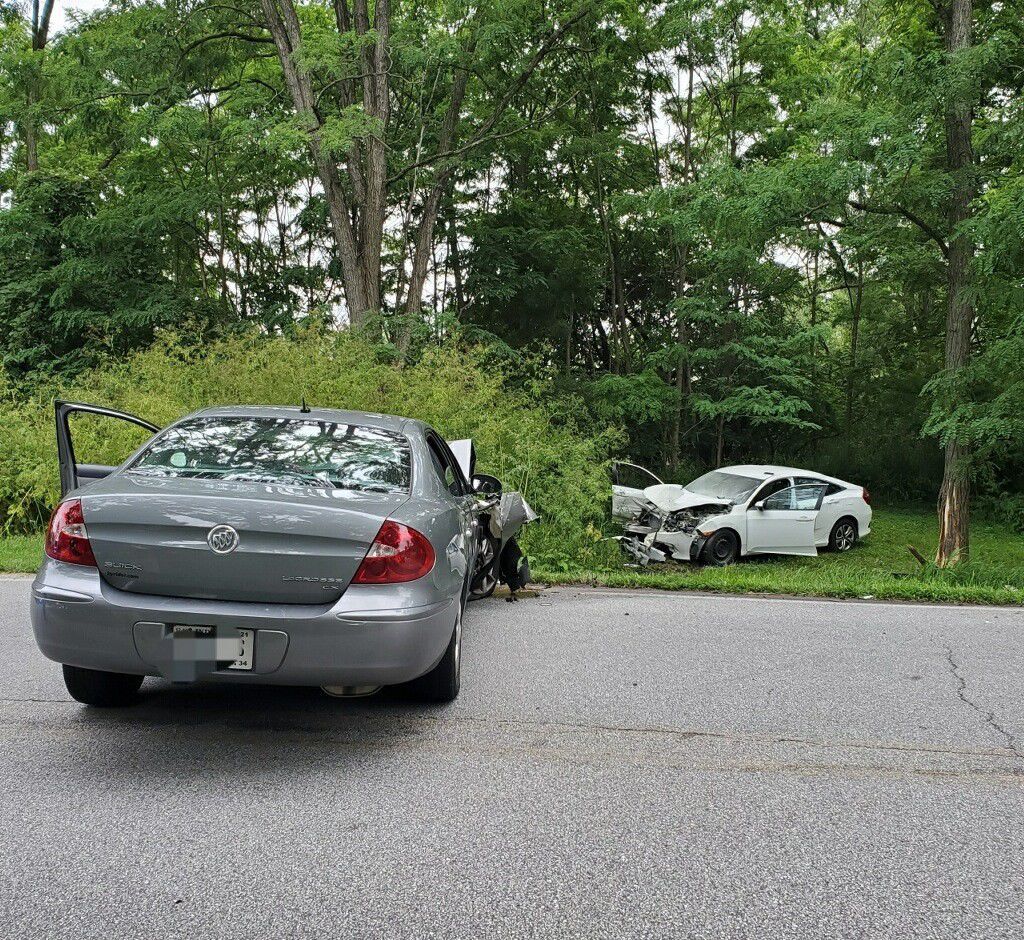 CROWN POINT — A Chicago man was charged Monday in connection with a police pursuit last weekend that resulted in the death of his passenger.
Larael L. Littleton, 19, remained in a hospital Wednesday as a result of his injuries, Lake County Sheriff Oscar Martinez Jr. said. A warrant was issued for Littleton's arrest.
Tiara McDonald, 28, of Calumet City, died at a Dyer hospital after the crash, according to the Lake County coroner's office.
Littleton has not yet entered pleas to two counts of resisting law enforcement, reckless homicide and auto theft.
He also was wanted on felony warrants in Kentucky and Minnesota linked to alleged fraud and credit card crimes, Lake Criminal Court records show.
Sheriff's police began following the white Honda Civic Littleton was driving Sunday after noticing the temporary license plate on it appeared to be fake, according to court records.
Littleton evaded the officers in the area of West 121st Avenue and Court Street in Crown Point and continued driving when they turned on their emergency lights and attempted to stop him, records allege.
Police continued to pursue Littleton as he traveled at 50 mph in a 30 mph zone, passed vehicles from the left, disregarded stop signs and signals, drove on grass while attempting a wide turn, went airborne as he drove over a hill, nearly hit someone standing a yard and continued driving on a blown-out tire, records state.
Pieces of the Honda's front tire began to fly off as Littleton drove by Hal Clark Middle School in St. John, and he crashed into another driver while attempting to navigate a sharp S-curve in the 9500 block of 93rd Avenue.
Officers performed CPR on McDonald until medics arrived, because she did not appear to have a pulse and had a bleeding wound on the right side of her stomach, records state.
The driver of the car Littleton hit was taken to a Crown Point hospital after complaining of chest pains.
Littleton initially gave police a fake name and attempted to pull away from officers, records state.
He was placed in a police car and repeatedly struck the rear window before he was taken to University of Chicago Medical Center for treatment of undisclosed injuries, documents state.
Police searched the Honda and found a credit card swiper, four credit cards that did not match Littleton's or McDonald's names, and numerous rounds of .40-caliber ammunition, a drum magazine and extended magazine for a Glock gun.
Officers later learned the Honda had been stolen July 6 from a street in Chicago, records state.