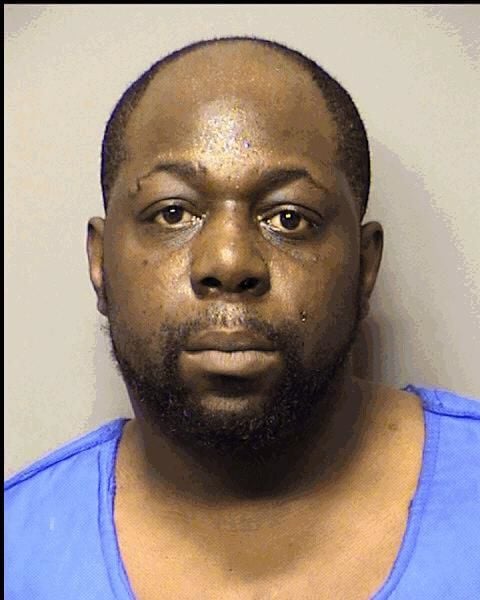 VALPARAISO — A 33-year-old Valparaiso man, accused of raping a local woman after breaking into her home during the night, allegedly told her during the act, "this is God's way of saying we should be together," according to charging documents.
Police said they found the accused, Kenneth Ratliff, "asleep under the covers of the bed in the main room of the apartment" in the 200 block of Brown Street.
Ratliff is charged with felony counts of rape, burglary and residential entry, and misdemeanor battery, court records show.
The woman reportedly told police she had met Ratliff in July, and has not spoken to or seen him since August.
She said she went to bed around 10:30 p.m. April 14 and was awakened by a loud knock at the door around 2 or 3 a.m., police said.
"She walked down the stairs while calling out, "Who is it?" according to police. "She stated a male subject said, 'It's Ken.'"
She recognized who it was and told him to go away, at which time he punched through the glass panel on the front door and let himself in, according to charging documents. As the woman attempted to flee back up the stairs, Ratliff allegedly pushed her down and began beating her in the head and face.
He is then accused of dragging her up the stairs and raping her, police said. The woman said Ratliff smelled of alcohol and she believed he was intoxicated.
The woman said she screamed out for help, but one neighbor was away working nights and the other is in jail, according to police.
After Ratliff raped her, he demanded she "lay with him," police said. Once he fell asleep, the woman grabbed her cellphone, went downstairs and called police, according to charging documents.
"She hid in the closet on the front landing space until officers arrived," police said.
Police said the woman was found with a bloody nose, redness on the side of her face, a cut behind her ear and swelling on her neck.
After being taken to the Valparaiso police station, Ratliff reportedly told officers, "I went over there to help her and she is made (sic) because I am married."
"I can't even remember her name, but she let me go to sleep and then she called the police," he reportedly told officers.
Ratliff claimed the window on the door was already broken and he cut himself after she asked him to fix it, according to charging documents.
He accused the woman of having "a mental problem" and of trying to get money from him.
The case has been assigned to Porter Superior Court Judge Jeffrey Clymer and bond was set at $500 cash only with a requirement of wearing a GPS monitoring device before he is released from jail, according to court documents.
Ratliff is also required to report to the probation department every other week in person and by phone on the alternative weeks.
He was provided the services of a public defender and a trial was set for Oct. 18, with preliminary hearings on July 2 and Sept. 17, court records show. Ratliff was ordered by the court to have no further contact with the alleged victim while his case is pending.