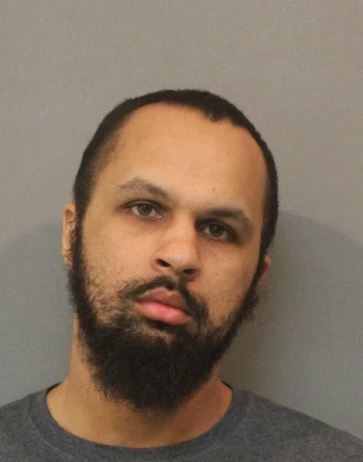 CROWN POINT — Jurors convicted Hammond man Friday of murdering his cousin in 2019 in what prosecutors alleged was a case of damaged pride following a fight at a family party.
Shaun A. Whitelow, 32, of Hammond, stood trial this week on charges alleging he fatally shot his 30-year-old cousin Darvell L. Smith early Nov. 3, 2019, as Smith sat in his parked car in the 2300 block of White Oak Avenue in Hammond's Robertsdale neighborhood.
Whitelow also was convicted of a firearm enhancement, which could add another five to 20 years to his sentence. He's facing 45 to 65 years for murder.
Lake County Deputy Prosecutor Maureen Koonce told jurors Whitelow's ego was bruised after Smith slammed Whitelow to the ground during a fight at the party and subsequently taunted him in Facebook posts.
"Shaun Whitelow brutally executed his own cousin by shooting him three times while his cousin Darvell Smith sat defenseless in his car," Koonce said.
Defense attorney Randy Godshalk told jurors to question the credibility of testimony from the mother of Smith's children, who said Whitelow pulled a gun on Smith at the party.
Whitelow's father, J.B. Whitelow, testified the fight stemmed from a disagreement over chairs during a card game.
Other witnesses testified Smith's sister was pushed down while trying to defend her then-boyfriend, and Whitelow and Smith began fighting after Smith came to her defense.
The fight at the party Nov. 2 at a home in the 6700 block of New Jersey Avenue in Hammond was a simple disagreement, Godshalk said.
A police officer responded, but he did not see anyone with injuries, made no arrests and cleared the scene, he said.
Whitelow told police his Betty Boop keychain, which was found at the scene of Smith's homicide, was stolen during the party.
Police later brought the keys to Whitelow's home and used them to unlock his front door and start his Lincoln Aviator.
Godshalk suggested Smith stole Whitelow's keys during the party as a way of getting back at Smith and threw them out his car window as he parked on White Oak Avenue outside his girlfriend's home.
"It defies logic that Shaun's keys could magically show up at that scene," Godshalk said.
Kooce said it was ridiculous to think Smith would steal the keys and throw them out in front of his girlfriend's home.
Koonce replayed video and audio recordings for the jury during her closing statements, arguing Whitelow enlisted a friend who drove a dark-colored Chevrolet Impala to help him stalk and kill Smith.
Whitelow couldn't kill Smith at Smith's house, so he lied in wait, she said.
Surveillance images showed a dark-colored vehicle following Smith's white Ford Crown Victoria as Smith drove from his home to his girlfriend's home on White Oak.
Koonce also told jurors to compare images of Whitelow, who was wearing a distinctive pair of Fila shoes at the party, to images of the shooter, who wore a similar pair of shoes.
Police didn't find the shoes while executing search warrants at Whitelow's home, but they found the box for them, Koonce said.