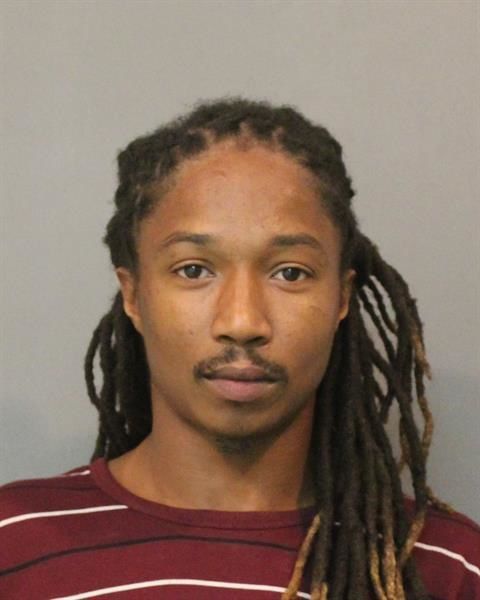 CROWN POINT — A Region man faces felony charges alleging he repeatedly sexually abused a 14-year-old girl, strangled her and threatened to kill her if she left him, Lake County court records show.
Jajuan D. Lee, 30, of Gary, was charged this week with plying the girl with alcohol, marijuana and the psychotropic drug Seroquel and then raping her while she was unconscious on a number of occasions between December 2017 and June 2018.
Police also found a video of Lee sexually assaulting the girl on his Facebook page, court records state.
The girl told police Lee impregnated her, but she had a miscarriage. She said he would strangle her when he became angry and sometimes during sex, urinated in her vagina and mouth, and choked and beat her when she tried to leave, Lake Criminal Court records allege.
The girl said she was forced into prostitution, in part by Lee, and was diagnosed with chlamydia, court records state.
Police took the girl into custody in June 2018, after she refused to leave a women's bathroom at a Gary grocery store and told employees she was afraid of a man in the parking lot. She later identified Lee in a photo lineup as the man who sexually assaulted her, court records state.
The girl, who now is 16, spent several months in a group home after her rescue, speaking with detectives a number of times, court records state.
She told police she was 14 when she ran away from her family's home in Illinois, began to work as a prostitute and was taken to a Gary apartment building, where she met Lee. She stayed in Lee's apartment on and off from late December 2017 until police found her in June 2018, court records state.
The girl told police Lee showed little concern when she had a miscarriage in January 2018, which made her angry. When she said she wanted to go home, Lee allegedly told her he would find her and kill her if she left, court records allege.
Lee took the girl in February 2018 to a Northwest Indiana hospital where she was treated under a false name for abdominal pain, police said. Medical records showed she was diagnosed with chlamydia. Lee told hospital staff he was the girl's brother, according to court records.
The girl stayed with Lee at his apartment in the 1200 block of West 20th Avenue until March 2018, when she went back to her family in Illinois, court records state. She told police she was admitted to a hospital in Illinois until June 2018.
She took a train back to Gary that month. She told police Lee raped her June 25, 2018, before she was found hiding in the grocery store.
Lee was charged Monday with three felony counts of sexual misconduct with a minor, rape, domestic battery resulting in serious bodily injury, strangulation, intimidation and a misdemeanor count of battery by bodily waste.
Lee was being held at the Lake County Jail without bail as of Tuesday afternoon.
Editor's note: This story has been updated.