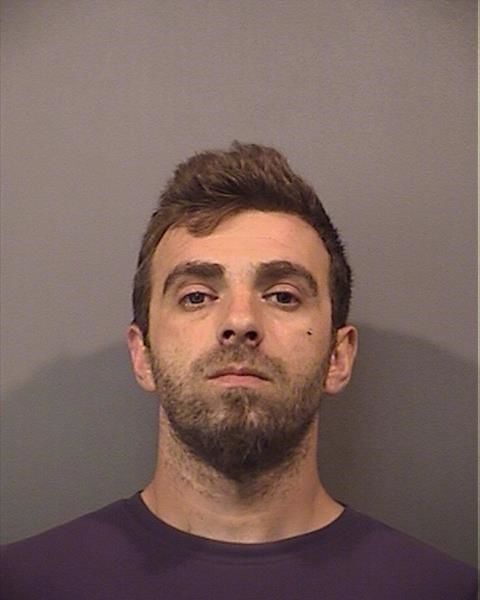 CROWN POINT — A man charged in 2017 after police raided his property and found evidence he was performing C-sections on dogs pleaded guilty this week and was sentenced to three years on probation, records show.
Stevce Rajcinoski, 39, of rural Crown Point, also was accused of breeding dogs without a license, failing to seek licensed veterinary care for several dogs with contagious respiratory infections and endangering other dogs exposed to those that were infected.
Rajcinoski's attorney, Paul Stracci, defended his client Friday.
"Contrary to the way this matter was portrayed, my client is an animal lover and particularly a dog lover," Stracci said. "These conditions arose not out of malice or depravity, but because my client ended up in over his head."
Lake County sheriff's police seized 68 dogs, three goats, a miniature horse and a number of peacocks and chickens while executing a search warrant May 3, 2017, at Rajcinoski's home in the 5900 block of West 125th Avenue in Center Township. Police said they obtained the warrant after receiving a tip about someone hoarding animals.
A couple of dogs required immediate medical care, and the rest were taken to the Lake County Sheriff's Animal Adoption and Control Center in Crown Point, police said. They were living in cages in a poorly ventilated barn.
Investigators found a bucket full of scalpels, medical equipment used to perform C-sections and medicine. He may have been performing C-sections on animals because some of the breeds — such as French bulldogs — are known to have trouble delivering puppies, police said.
Rajcinoski pleaded guilty Tuesday to one count of mutilation, a level 6 felony, and misdemeanor counts of cruelty to an animal and failure to register as a breeder, according to a plea agreement. The conviction on the felony count was to be entered as a class A misdemeanor.
In an exchange with Stracci, Rajcinoski admitted he knew the C-sections he performed didn't meet current veterinary standards and resulted in serious temporary disfigurement.
He also admitted he endangered the health of all of his dogs by not separating them from several dogs that had contracted a highly contagious respiratory infection. He failed to seek licensed veterinary care for the infected dogs, and he failed to seek a breeder's license even though he knew it was required because he owned more than 20 unaltered female dogs.
Lake Criminal Court Judge Diane Boswell sentenced him to an agreed term of one year in jail on each count, which was to be suspended in favor of probation. If Rajcinoski violates probation, he could be ordered to serve his remaining time in jail.
Rajcinoski also agreed to possess no more than two dogs as pets or companions and to obtain licensed medical care for his pets.
Lake County Deputy Prosecutor David Rooda signed his plea agreement.