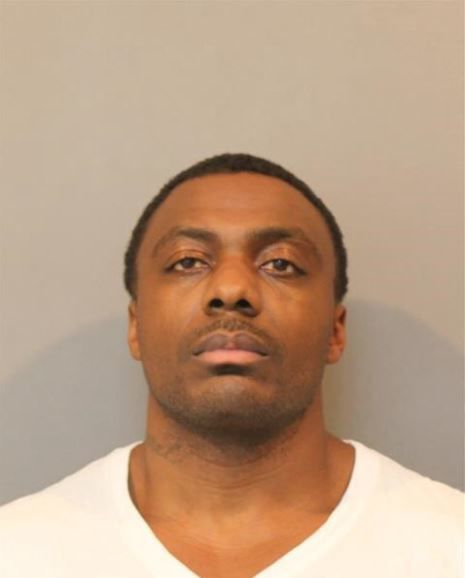 CROWN POINT — A former Region resident told police he thought he saw a man reach for a gun Nov. 4 before he shot the man dead and wounded their mutual friend during an argument at his birthday party in Merrillville, court records show.
Arma J. Wright, 39, was recently extradited to Lake County from Georgia to face charges of murder and battery by means of a deadly weapon, a level 5 felony.
A Lake Criminal Court magistrate entered not guilty pleas on Wright's behalf Monday and set his next court date for June. 22.
Wright was living at a residence in the 8300 block of Rutledge Street in Merrillville on Nov. 4, when he invited several people over for drinks to celebrate his birthday, court records allege.
The party ended when Wright shot Jeremy Adams, 35, of Gary, to death and wounded a mutual friend of Adams and Wright, documents allege.
The friend told police all three men were war veterans who suffer from post-traumatic stress disorder.
The friend said Adams called him asking to play video games and he declined, but he invited Adams to Wright's party.
Adams arrived shortly after 7:40 p.m. and later joined several men and women in a game that involved alcohol and talk about sex, records allege.
Adams became upset when a joke was made about his sexual preferences, and Adams, Wright and their mutual friend stepped outside to smoke and "cool down," records state.
The friend told police Adams continued to act aggressively, and Wright eventually told Adams to leave.
Witnesses said Adams appeared to taunt Wright. At one point Adams walked to his car, opened a door and said, "Don't make me grab it," records state.
The friend said Wright told Adams "not to do this," but the friend ended up between the two men as Adams was approaching Wright, according to documents.
Wright pulled a 9 mm Glock pistol and began shooting, striking the friend in the leg and Adams twice in the torso and once in the leg, records allege.
The friend saw Adams limp back to his vehicle, as the friend and Wright went back inside Wright's home. Adams drove away and crashed in a neighbor's front yard, records state.
Wright said during an interview with Merrillville police Nov. 5 he fired his gun at Adams because he thought Adams was reaching for a firearm, records state.