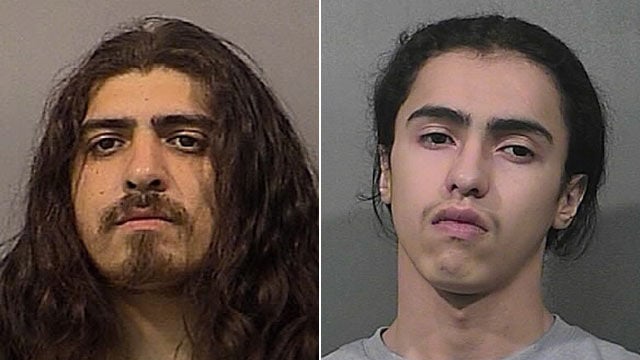 CROWN POINT — One of the two men accused in the fatal shooting of Thaddeus Rodriguez Jr., a 25-year-old man allegedly targeted for killing by an East Chicago street gang, has pleaded not guilty to charges of murder, felony battery and criminal gang activity.
Angel Garcia-Berrios, 23, appeared Wednesday morning in Lake Criminal Court for a formal appearance with defense attorney Robert J. Varga. 
Varga said his client would plead not guilty to charges and told the court he intended to file a petition to let bail. 
A new court date is set for May 10.
Rolando M. Leal Jr., a 27-year-old co-defendant, is scheduled to make a formal appearance in court Thursday.
Garcia-Berrios and Leal are accused of shooting Rodriguez on Jan. 25, 2016, outside his girlfriend's apartment near the 4800 block of Tod Avenue in East Chicago, according to a probable cause affidavit.
Police learned from confidential informants that members of the Dark Side Two-Six street gang were told to shoot Rodriguez on sight, the affidavit states.