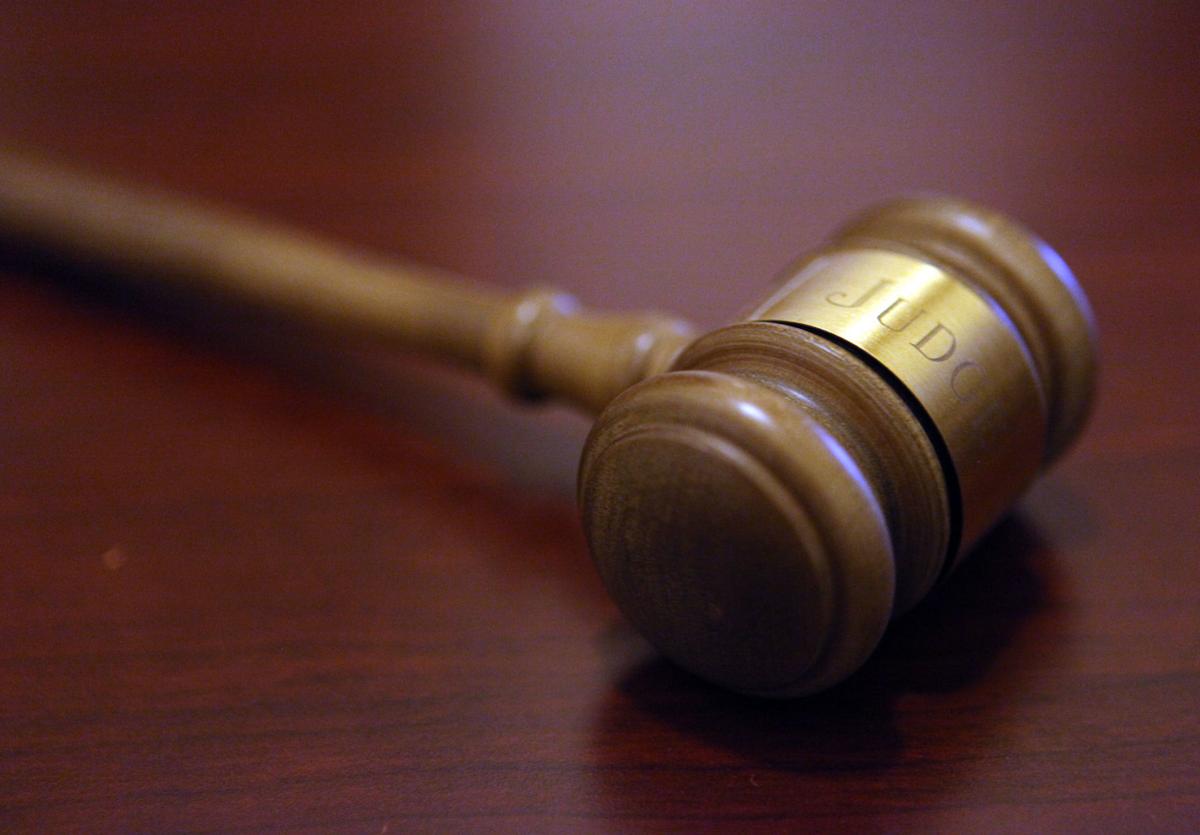 CROWN POINT — A magistrate heard testimony and viewed an alleged videotaped confession from a now-deceased man, who claimed responsibility for killing five people in 2000 in a case for which another man is serving 300 years in prison.
Gerald Mathews, 37, aka Christopher Stokes, of Gary, was released from the Lake County Community Corrections work-release program just more than a month before he was shot and killed Aug. 18, 2014, in the 1400 block of East 36th Avenue.
Mathews, who had been in prison for dealing cocaine, gave a cellphone containing the videotaped confession and a confession letter to Roger Shannon, a local property owner, in summer 2014, Shannon testified Monday.
Shannon said he hired Mathews to perform construction work after Mathews approached him while he was working on a home near 19th Avenue and Vermont Street.
Cleveland "Chris" Bynum, 41, of Gary, was sentenced in March 2001 to 300 years in prison for the killings of Elizabeth Daily-Ayers, 37, of Hobart; Sheila Bartee, 37, of Gary; Anthony "Amp" Jeffers, 24, of Gary; and sisters Angela Wallace, 24, and Suzanne Wallace, 34, both of Gary, the night of Feb. 16, 2000, in Gary's Aetna neighborhood.
At his sentencing hearing, Bynum turned to the families of the victims and said, "You never knew what went on. All you know is the name Chris came up. If you really cared about your families, you would have made the police do their work. Now I've got to fight for my life for something I didn't do."
Bynum's attorney, Frances Watson, of the Indiana University McKinney School of Law Wrongful Conviction Clinic, filed a successive petition for post-conviction relief in 2016 after Shannon mailed her a package and called her office.
Shannon testified Monday that he and Mathews connected on a spiritual level, because Shannon told Mathews he'd had a vision he would die in a car crash and Mathews confided in Shannon that Mathews had a premonition of his own death.
One day on the job, Mathews handed Shannon a leather-bound binder and asked him to deliver it to the proper authorities if anything ever happened to Mathews, Shannon said.
Within a week, Mathews was killed, he said.
Shannon said he initially put a random return address on the package he mailed to Watson to avoid getting involved, but later had a change of heart because of something his mother told him on her death bed.
"She said, 'Make sure you always do what God wants you to do,'" Shannon said.
Darren Miller, a computer forensic examiner and investigator, testified Watson sent him the cellphone Mathews had given to Shannon. The device contained only one recording: the videotaped confession, he said.
Miller played the confession for Lake Criminal Magistrate Natalie Bokota, who is presiding over Bynum's hearings on his successive petition for post-conviction relief this week.
In the recording, Mathews said he made a mistake he couldn't fix and wanted to clear his conscience.
He said he got into a fight in February 2000 with a man who later died in a car crash and he pulled a gun, but they were able to de-escalate and he left with "Liz" and "Sheila."
He and the women were in a car having sex and using drugs when he told "Liz" he would not share anymore drugs with her and she became angry and talked about the police, according to the statement.
"Liz" got of the car and began running, so Mathews hit her in the head with an anti-theft device called The Club, he said. He then shot "Sheila" and put the women's bodies in a car.
In the statement, Mathews went on to say he was concerned about three other people talking to police about the homicides, so he killed them. He said he knew an "innocent man" was serving time for the killings, and he hoped the families could find it in their hearts to forgive him.
A jury convicted Bynum in 2001 of killing Daily-Ayers and Bartee and dumping their bodies in a baseball field near 14th Avenue and Idaho Street. 
Daily-Ayers was found nude, with blunt force trauma to her head and a gunshot wound. Bartee died from a gunshot wound to the head.
Bynum was accused of returning to Jeffers' girlfriends' home at 4412 E. 10th Ave., arguing with Jeffers and shooting him during a struggle over the gun. Police alleged Bynum shot the Wallaces in the head at close range when both of them began screaming.
When police arrived, they found an 18-month-old girl crying and covered in her mother's blood. A 12-year-old boy was found hiding in an upstairs bedroom.