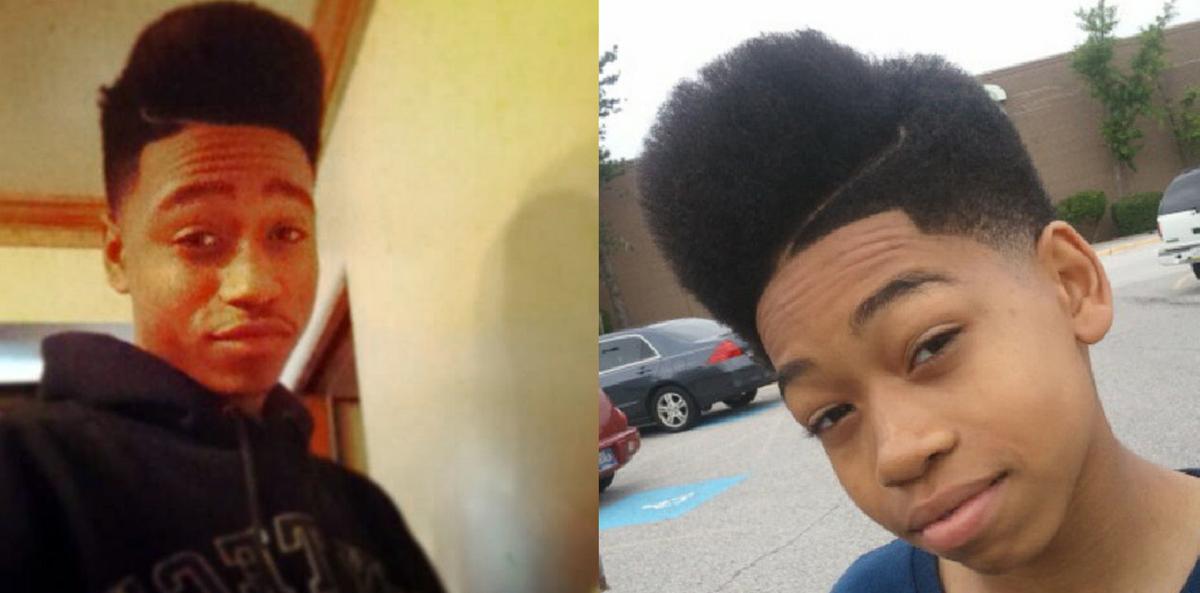 CROWN POINT — Aarion Greenwood was sentenced Thursday to 20 years in prison for kidnapping two teenage brothers murdered in a remote area of Hobart.
Greenwood, 20, told Judge Diane Boswell his heart broke for the victims, Arreon and Antonio Lackey, and their family, who watched the sentencing from the court's gallery.
He said he was also sorry for his mother, Sherina Greenwood.
"I wish I could have done everything over," he said.
Greenwood and six other defendants allegedly kidnapped the brothers June 26, 2015, from a hotel in Merrillville in an attempt to recover a stolen firearm.
When attempts to locate the firearm failed, the brothers were allegedly marched at gunpoint into a wooded area near 7030 Grand Blvd., in Hobart, and shot by Greenwood's stepmother, Jeri Woods.
Arreon Lackey was 18. Antonio Lackey was 16.
The accused included three generations of Johnsons — David Johnson III, 64; David Johnson IV, 39; David Johnson V, 21; and Greenwood. The other defendants were Michelle Hughes, 28; Kiontay Cason, 23; and Woods, 35.
David Johnson IV and Woods were both convicted for the murders at jury trials last summer. The other defendants, excluding David Johnson III, have pleaded guilty to two counts of felony kidnapping.
Sherina Greenwood testified on her son's behalf at Thursday's sentencing hearing.
Here are the recent bookings by the Lake County Sheriff's Department.
She said Arreon Lackey moved in with his father, David Johnson IV, a few months before the murders because she was unable to control him. She said she had three children, including Greenwood and David Johnson V, with David Johnson IV, but he refused to give up the "street life," so she left him.
She said she once picked Greenwood up at his father's home because he got in a fight with him over his friendship with the Lackey brothers.
She said she wanted justice for the brothers, but believed the young people, including her sons, were persuaded into their actions by the older defendants.
"I want my son to get out and live his life," she said.
Deputy Prosecutor Michelle Jatkiewicz said Greenwood, initially charged with two counts of murder in the case, benefited enough from the plea agreement. She said Greenwood was delinquent as a juvenile for the crimes of burglary, battery, resisting law enforcement, criminal mischief and domestic battery.
The state requested a 30-year prison sentence.
Boswell said before sentencing Greenwood made the decision to live with David Johnson IV, unlike his twin brother, who moved in with his grandparents in Georgia around the time of the murders.
She said the murders were a "heinous crime," and Greenwood had the chance to remove himself from his father's household.
Boswell sentenced Greenwood to 20 years prison. He was provided 1,167 days credit for time served in jail.
Sign up for our Crime & Courts newsletter
Get the latest in local public safety news with this weekly email.