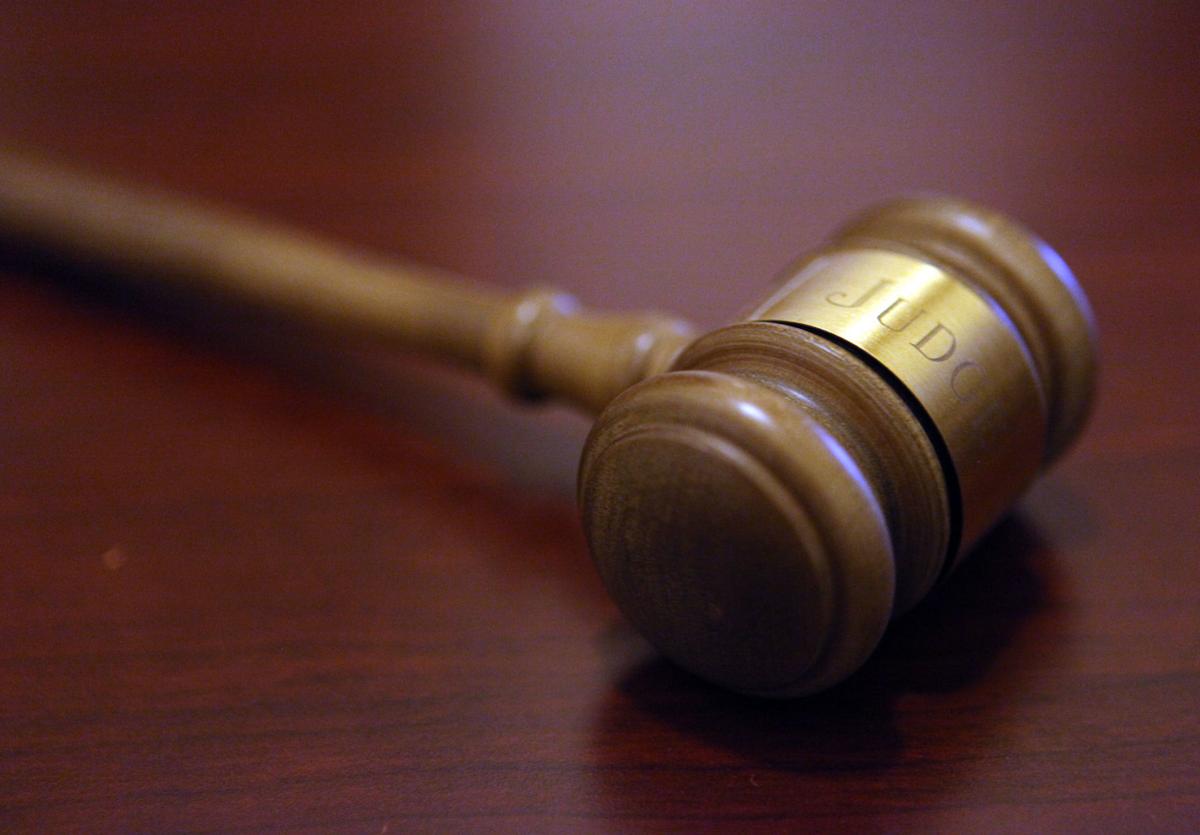 CROWN POINT — A man who has spent nearly 20 years in prison for killing five people in 2000 in Gary's Aetna neighborhood testified Tuesday he gave a false confession because he felt pressured by police and was scared for his family's safety.
Cleveland "Chris" Bynum, 41, of Gary, accused Gary police of refusing to allow him to make a phone call and denying him access to an attorney despite his multiple requests.
Bynum was sentenced in March 2001 to 300 years in prison for the killings of Elizabeth Daily-Ayers, 37, of Hobart; Sheila Bartee, 37, of Gary; Anthony "Amp" Jeffers, 24, of Gary; and sisters Angela Wallace, 24, and Suzanne Wallace, 34, both of Gary, the night of Feb. 16, 2000.
Bynum testified he and his then-fiance were arrested Feb. 18, 2000. He accused the late Gary police Detective Cpl. Louis Donald Jr. of telling him his fiance would remain in custody and they would lose custody of their young son unless he spoke with police about the case.
Donald crafted two written statements admitting to the five homicides, Bynum said. Bynum admitted he signed them, but said he no longer stands by any facts contained in the statements.
Donald was killed Aug. 27, 2001, in a crash during a pursuit.
Lake County Deputy Prosecutor Angela Brown asked Bynum why he signed the statements if he knew they were not true.
He wanted to get out of jail to check on his family's safety and figured he would hire an attorney and clear things up after his release, he said.
Bynum said he recalled thinking during his time in the Gary City Jail that he would get to Lake County Jail, talk to authorities there and Gary police would get in trouble, but "everyone wanted to believe the police so much."
"Nobody should ever have to go through this, and they let real killers go free all the time," Bynum said.
Daily-Ayers' and Bartee's bodies were found dumped near a baseball field at 14th Avenue and Idaho Street. Jeffers; his girlfriend, Angela Wallace; and her sister Suzanne Wallace were found shot to death at the couple's home at 4412 E. 10th Ave.
Bynum previously sought post-conviction relief in 2002 and 2011, but his efforts were unsuccessful. The Indiana Court of Appeals granted him permission in 2016 to file a successive petition for post-conviction relief after a videotaped confession from a now-deceased man surfaced.
Gerald Mathews, aka Christopher Stokes, 37, of Gary, wrote a letter and videotaped a confession to the 2000 killings shortly before he was shot and killed Aug. 18, 2014, in the 1400 block of East 36th Avenue in Gary.
Darren Miller, a computer forensic examiner and investigator, testified Monday the video was the only data on a phone.
That phone was given to Miller by Bynum's attorney, Frances Watson, of the Indiana University McKinney School of Law Wrongful Conviction Clinic. Watson received the phone and letter from an acquaintance of Mathews'.
In the video, Mathews said he'd made a mistake he couldn't fix, but wanted to clear his conscience. He said he'd heard an innocent man was serving time for a crime he committed and went on to admit to the five killings.
Bynum testified Tuesday he never met Mathews and didn't know who he was until the videotaped confession surfaced.
Another hearing on Bynum's petition for post-conviction relief is set for Wednesday afternoon before Lake Criminal Court Magistrate Natalie Bokota.