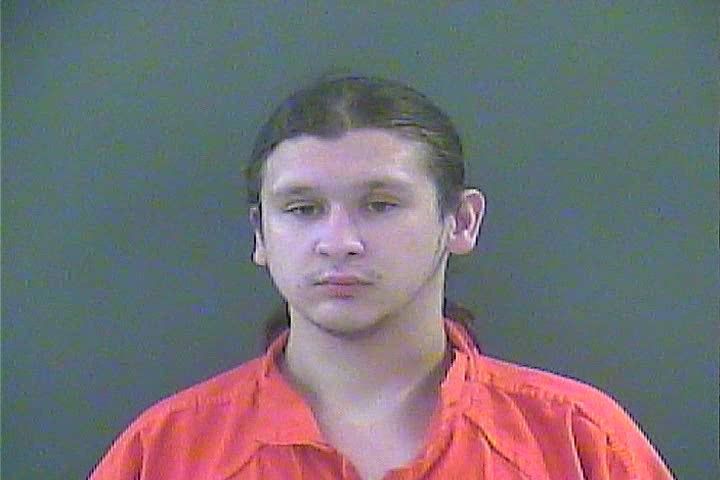 LAPORTE — Tyler Kiger was upset his younger brother was vaping indoors when he struck the 15-year-old boy in the head and fractured his skull, leading to his death a few hours later, according to a recording of a preliminary hearing in the criminal case.
"Michael (Kiger) told the dispatcher that he had been battered by his brother," LaPorte County Sheriff's Detective Sgt. Adam Hannon said about the boy's 911 call June 7.
"He complained of pain to this head," Hannon told LaPorte County Circuit Court Judge Thomas Alevizos. "He mentioned that he was having difficulty hearing out of one of his ears."
Hannon said while the boy was "very frantic, emotional" during the 911 call, his demeanor had changed by the time police and emergency medical officials arrived at the residence in rural LaPorte County that is the home of the boys' great-grandmother.
"His speech began to slow," the detective said. "He told the dispatcher that he just wanted to take a ... go to sleep. He was not yelling and screaming as he was earlier in the phone call."
Hannon said emergency medical officials did not receive the permission needed from Michael Kiger's great-grandmother to further assess the boy or take him to the hospital. Michael Kiger was taken instead to a residence where his mother was staying in LaPorte, where he was found unresponsive four or five hours later on June 8.
After attempts to revive the boy at the residence and at the hospital proved unsuccessful, he was declared dead, the detective said.
An autopsy done at Franciscan Health Michigan City hospital revealed the boy suffered a fractured skull, which caused bleeding inside the brain, Hannon said.
The cause of death was declared "blunt force trauma to the head" and the manner of death was ruled a homicide, he said.
Tyler Kiger, 21, who is charged with a felony count of involuntary manslaughter, showed up to LaPorte Hospital, where his brother was taken, Hannon said. He reportedly told a police officer he punched his brother in the left side of his head once with his right, closed fist.
Michael Kiger's skull was fractured on the left side, Hannon said.
Police said Michael Kiger became upset when his vaping device was taken from him.
Tyler Kiger, who was given a $15,000 cash bond, is scheduled to appear for an initial hearing Friday morning before Alevizos.
Ron Papke, who is the brothers' father, said in an emotional video posted Saturday on Facebook that Tyler Kiger did not intend to harm or kill Michael Kiger.
"The truth of this matter is that this was a case of two brothers that got into it — two brothers getting into it as two brothers would — only this time it didn't end well," he said.
"Tyler didn't intentionally, he did not intentionally do anything to harm his brother," said Papke, who has not responded to the Times' requests for comment.
"I want you guys to share this video because I want the people to know the truth," he said.
Michael Kiger was described as energetic and fun-loving in his obituary. He also was known as an animal lover who cared deeply for his pet chickens. 
Memorial contributions can be directed to the LaPorte County Small Animal Shelter at 2855 W. Indiana 2 in LaPorte or the Michiana Humane Society at 722 Indiana 212 in Michigan City, the obituary said.