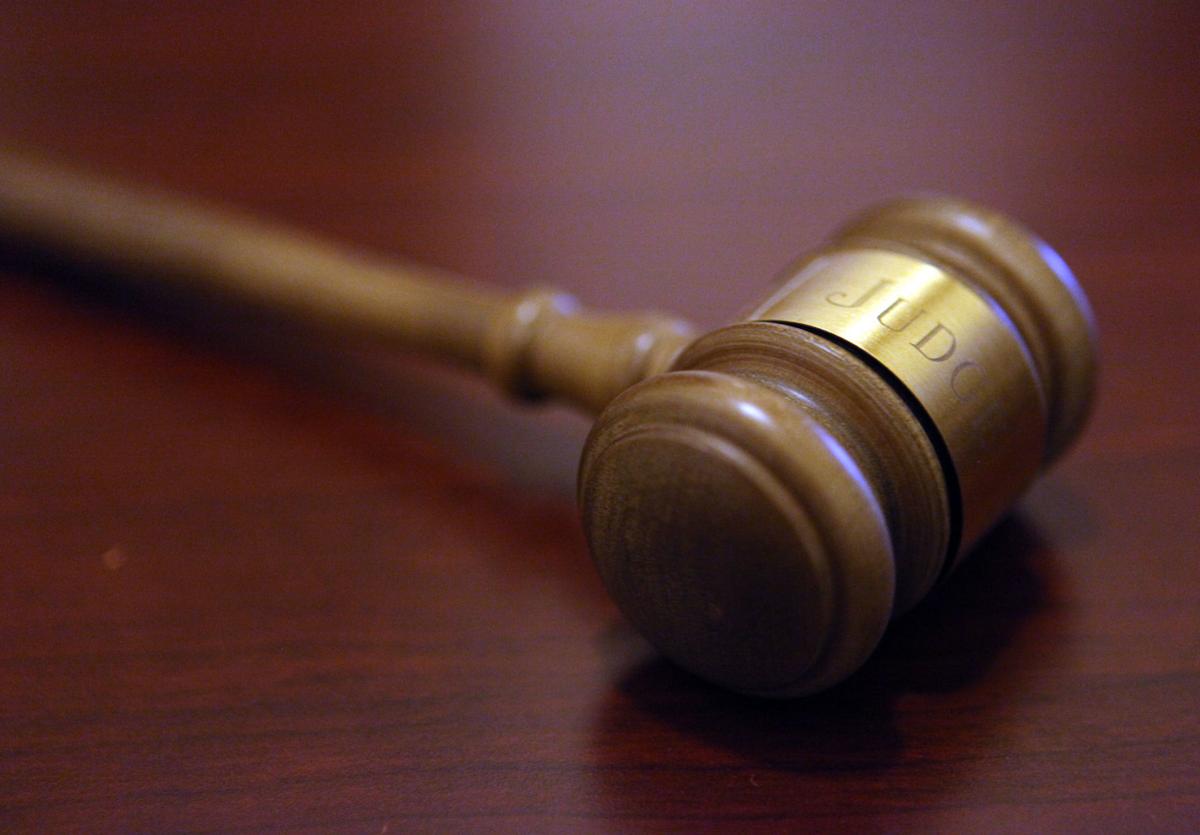 HAMMOND — A federal magistrate ruled Tuesday a 60-year-old woman can be sentenced July 10 for procuring prostitutes to work at Northwest Indiana massage parlors.
U.S. District Court Magistrate Judge John Martin based his decision on a new report on the mental competency of Rita Law — the second evaluation in three years.
A former defense attorney for Law previously had argued Law's mental capacities deteriorated and she was at times delusional. A jury convicted her Feb. 10, 2017, following a 14-day trial in federal court in Hammond, and she has faced the prospects of what amounts to a life sentence in prison.
However, her past attorneys withdrew from the case recently and a new court-appointed attorney, Mark A. Psimos, and Assistant U.S. Attorney Jill Koster accepted the findings of a new mental evaluation, clearing the way for her sentencing, now scheduled for Monday.
Law, who has been in federal custody since her 2017 conviction, also appeared in court and agreed with the mental evaluation. Its findings are sealed from public view.
The U.S. attorney's office is asking the court to sentence Law to 40 years in prison for luring two women to the U.S. from Asia and forcing them into prostitution.
Her previous attorneys had argued for a lesser sentence of 63 months.
Two of Law's co-defendants already have been sentenced.
Crystal Wireman, 34, of Lake Station, is serving a two-year prison term at the Federal Corrections Institution at Waseca, Minnesota. She worked as a masseuse at Law's Gary and Hobart spas. Law also operated a massage parlor in Lake Station.
Edward C. Olszewski, 71, of Hobart, is serving a three-year term of probation. He pleaded guilty in 2015 to transporting a woman from O'Hare International Airport in Chicago to Indiana for prostitution as well as being a customer, accountant and record-keeper for Law's business.
Government attorneys portray Law as well-educated and capable of playing a devious role in the human trafficking network, where a large number of Asian women are frequently shuttled among massage parlors around the country to provide sexual services "to keep customers interested."
Law was born and raised in Macau, an island off the southern coast of China, to the family of a housing developer wealthy enough to employ maids in their home and to provide Law with the Chinese equivalent of a high school education.
Law traveled to the United States to study English at a Boston college and business practices at the University of Colorado before setting up her spas. She became a U.S. citizen in 1989 and settled in Chicago.
The federal government accused Law of recruiting foreign women to work at her three spas on promises they would receive citizenship, marriage and employment.
She is charged with prostituting two women between 2003 and 2013.
Law manipulated one of her frequent customers into proposing marriage to lure one woman to the U.S., according to court reports. Law reportedly took the woman's passport.
Law forced the woman to work 14 hours a day, performing massages and sexual services for six to nine strangers a day and allowed her to eat just once a day, records say.
When the woman called Law because she was having a miscarriage, Law told her to go back to sleep. Law took the woman to a doctor the next morning, but then forced her to service customers the same day, records state.
The woman eventually escaped and went to police. However, charges were not brought until five years later, after a second woman was arrested in a raid in 2013 at the Duneland Spa, 3549 Broadway in Gary.
An Asian masseuse arrested by Gary police told investigators through a translator she was too frightened to escape because she didn't speak English and Law was holding her passport.
The government said Law posed as a translator to get access to her victim to have her lie about being employed at Law's spas and to encourage the woman to leave the country to frustrate any investigation.
When that failed, Law attempted to flee to Hong Kong, but Homeland Security was waiting with an arrest warrant when she got off the airplane, court records say.
Law's previous attorneys said Law may have acted callously, but the two women are far from broken victims since they made a large amount of money as prostitutes.