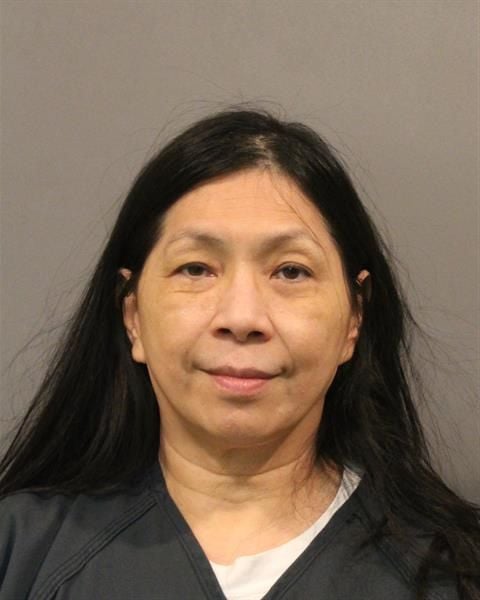 HAMMOND — A federal judge has imprisoned a Chinese woman who came to America to become an entrepreneur, but got in the wrong business: entrapping other Asian women into sex slavery.
U.S. District Court Judge Joseph Van Bokkelen imposed a 30-year term on 60-year-old Rita Law for procuring prostitutes to work at Northwest Indiana massage parlors.
A federal jury convicted her of human trafficking Feb. 10, 2017, following a 14-day trial in Hammond.
Her sentencing was delayed more than two years before authorities dismissed as malingering her claims that her conviction affected her sanity.
U.S. Attorney Thomas Kirsch II said after the four-hour sentencing hearing that Law's crime was "nothing short of diabolical. She used the American dream to lure unsuspecting women into the United States so she could enslave them for her own financial benefit."
He said Law's capture in Hong Kong, where she attempted to flee after federal authorities were closing in on her, should serve as a warning. "Sex trafficking of foreign and domestic victims will not be tolerated in the Northern District of Indiana as long as I am United States Attorney," Kirsch said.
Two of her victims — identified in court only as XC, a native of Taiwan, and HB, a Vietnamese woman — told harrowing stories through interpreters and their legal advisers of how Law enticed them into the U.S., stole their passports and intimidated them into performing sex acts on dozens of Law's customers.
XC said she was 59 years old when Law tricked her to flying into Chicago to work as a masseuse, took her identification papers and ordered her to service customers expecting a massage and sex.
She said Law falsely convinced her that many of the massage customers were law enforcement officers and she would be arrested she didn't comply with Law's demands.
XC said Law permitted one of the customers to rape her. XC's lawyer said Law even provided the man with condoms. XC said she called for help during the rape, but Law scolded her, "Don't scream like that."
HB said Law employed a local American man to travel to Vietnam and court her for marriage and impregnate her.
She said she agreed to travel to Chicago. But once here, Law separated the couple and made HB begin as a sex worker.
Both women said they were afraid to confront Law because they didn't speak English and Law kept them hungry by allowing them only one meal a day after the spa closed.
HB said she suffered from a lack of prenatal care and eventually miscarried. She said Law ignored HB's bleeding for hours until she drove HB to a doctor in Chicago's Chinatown.
The doctor treated her and prescribed rest, but Law forced HB to return to work later that day. HB broke into tears during her testimony, "Why did you kill my baby?"
Law refused to look at either woman during their testimony and never apologized to either woman. She said she wished she had better defense attorneys and asked the judge for mercy and to send her home to her sick mother.
HB eventually escaped in 2008 and hid in a garage until the owner found her and called police.
However, charges were not brought until five years later, after XC was arrested in a raid in 2013 at the Duneland Spa, 3549 Broadway in Gary.
Van Bokkelen told Law she had good attorneys, 15 of them over the years. He added the men who had sex with the women should have been charged as well as Law.
Assistant U.S. Attorney Jill Koster said they have no way of knowing how many other Asian women were similarly victimized over the decade Law ran her parlors since she destroyed her business records.
Law was a well-educated woman born and raised in Macau, an island off the southern coast of China, to the family of a housing developer wealthy enough to employ maids in their home and to provide Law with the Chinese equivalent of a high school education.
Law traveled to the United States to study English at a Boston college and business practices at the University of Colorado before setting up her spas. She became a U.S. citizen in 1989 and settled in Chicago. She opened parlors in Lake Station and Gary.
Law forced the women to work 14 hours a day performing massages and sexual services for six to nine strangers a day.
After XC was taken into police custody, Law posed as a translator to get access to her victim to have her lie about being employed at Law's spas and to encourage the woman to leave the country to frustrate any investigation.
When that failed, Law attempted to flee to Hong Kong, but Homeland Security officers were waiting with an arrest warrant when she got off the airplane, court records say.