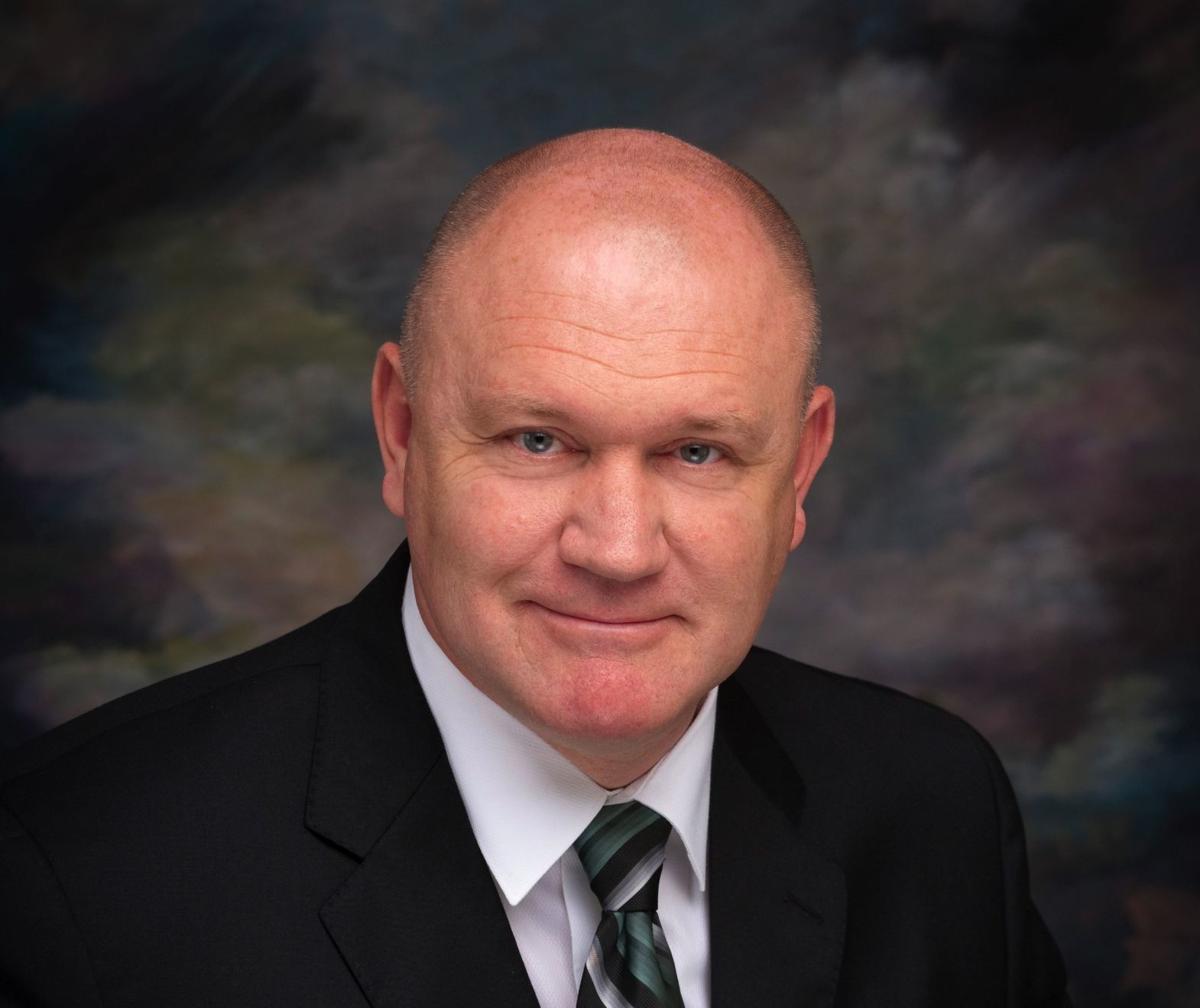 MICHIGAN CITY — Days after his stepson's arrest, Mayor Ron Meer phoned the city's top cop, telling the chief he opened his front door in the middle of the night to find a confidential informant sitting cross-legged on the sidewalk in front of his home.
The informant showed up alone on that Oct. 14 evening, the mayor told the chief, and claimed to be a whistleblower.
The mayor told the chief that the informant told Meer his stepson, Adam Bray, who had been arrested just days earlier on drug and gun possession charges, had been set up by authorities and that the sting was "politically motivated," apparently meant to harm Meer's mayoral career and November bid for reelection.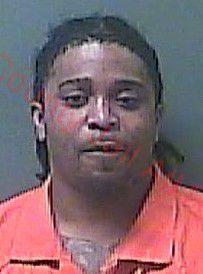 But that narrative, detailed in recently released police records, turned out to be a complete lie told by Meer, police allege. 
In the days that followed, the city's own police Chief Mark Swistek and officers involved in Bray's arrest would discover that Meer's story was fabricated — an attempt to clear his son's name and frame prosecutor John Lake as a conspirator in his son's arrest, according to charging documents filed Oct. 30 with the LaPorte County Superior Court.
Meer — accused of lying to police in an attempt to punish the officers involved — now faces numerous criminal charges, including two counts of false informing resulting in substantial hindrance to a law enforcement process, five counts of intimidation and one count of official misconduct as a public servant.
The LaPorte County Drug Task Force, including Lt. Tim Richardson, Cpl. Francisco Rodriguez, Cpl. Kyle Shiparski and Cpl. Willie Henderson, arrested Meer's stepson, Bray, on Oct. 10.
"All four of us involved in the arrest of Adam Bray knew that the allegations of Adam Bray being targeted and/or set-up were absolutely false," Richardson wrote in charging documents.
Jail phone call
Court records show Richardson quickly became suspicious of Meer's narrative after Bray's arrest, aware of a recorded jail phone call that took place between Meer and Bray long before the alleged meeting outside Meer's home.
Less than four hours after Bray's arrest, Meer identified that same confidential information — by name, no less — numerous times in a jail phone call to his son, court records show. In that same phone call, Meer told Bray that a setup had occurred with the help of that confidential informant.
"This is a whole setup," Meer told Bray.
Prosecutor Lake "was involved, there's no doubt," Meer added, according to charging documents. Meer had opposed Lake's 2018 election.
The meeting between Meer and the informant purportedly happened after the jail phone call, court records state.
Richardson told Swistek he feared the four law enforcement officers involved in Bray's arrest would be placed on leave or disciplined because of Meer's false allegations, court records show.
Swistek said he would not follow Meer's order if Meer asked him to discipline them, records show.
Intimidating emails
The Monday after Bray's arrest, Oct. 14, Meer issued a news release to media outlets, doubling down on the setup accusations. He specifically accused Lake of conspiring with a member of the LaPorte County Drug Task Force to target Bray for "political retaliation and gain."
In an Oct. 16 interview with Indiana State Police Lt. Al Williams and Shaparski, the confidential informant denied having any sort of meeting with Meer outside his home after Bray's arrest. He also denied having met with or conspired with Lake in a request to "set up" or facilitate the arrest of Bray, court records show.
An FBI agent reviewed the case and didn't find any issues with Bray's arrest, court records show.
A week later, Richardson said he was at home and off duty when he received a string of emails from Meer — five over the span of several hours — with the final one arriving at 7:37 p.m. The email is a forwarded email Meer previously sent the chief and others, requesting Swistek reassign all of the individuals involved in Bray's arrest, including Richardson.
"The last email was the most alarming, and I took (it) as Mayor Ron Meer is trying to intimidate me via his email platform, sharing with me, that he had requested Chief Swistek to reassign … me and the other three (drug task force) detectives," Richardson wrote in charging documents.
Richardson reveals in court documents that Meer personally accused him years ago for the timing of another arrest of Bray in 2011.
'Anger and retaliation'
Richardson then called Swistek, who confirmed Meer had asked him to reassign everyone by Wednesday.
Swistek said he told Meer he wasn't going to follow his orders because the request was "purely out of anger and retaliation" for Bray's arrest.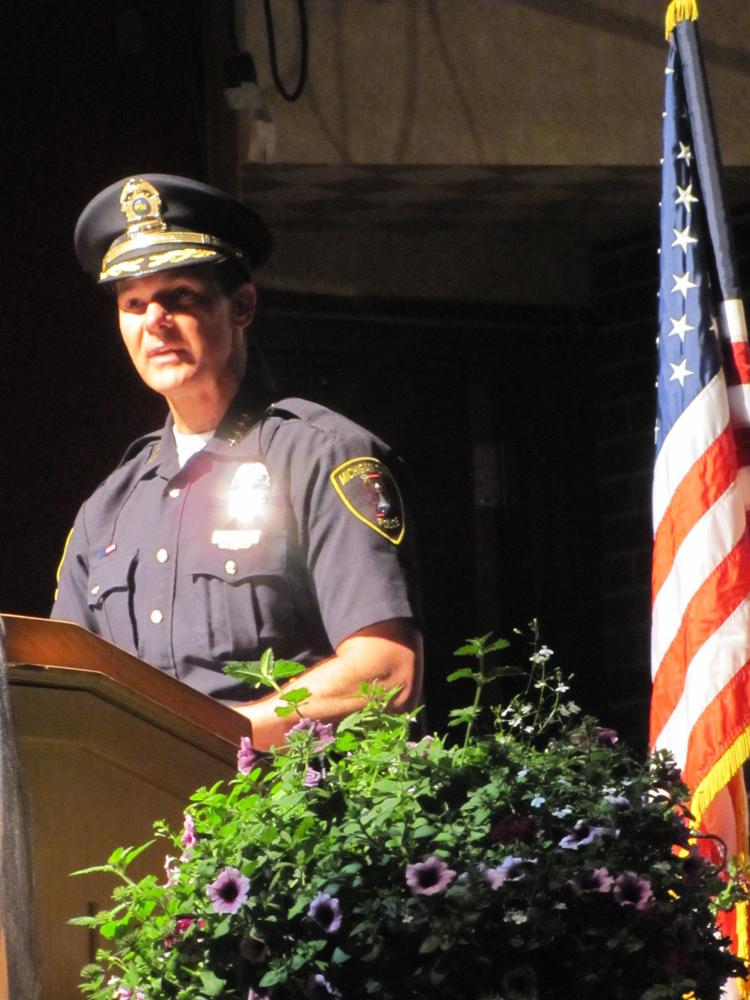 The following day, Swistek sent a resignation letter to Meer's office for a refusal to carry out orders, telling Richardson that Meer planned to instruct the city attorney to draft an official letter barring the police department from participating in the LaPorte County Drug Task Force.
On Oct. 29, the day before Meer was charged, Meer walked back his allegations during a press conference called to announce the appointment of a new police chief.
Meer was charged Oct. 30 with six felonies and two misdemeanors for allegedly sharing a fabricated story to authorities and to the public, and threatening to reassign the officers involved in Bray's arrest, court records show.
The charges carry a maximum penalty of 2 ½ years in prison.
Meer's attorney, Scott King, has called the charges against his client an act of "political terrorism." Meer and King have called for a special prosecutor in the case.
The incumbent Democratic mayor, who had been seen as a favorite to win reelection, lost the general election Tuesday to Duane Parry, a Republican.