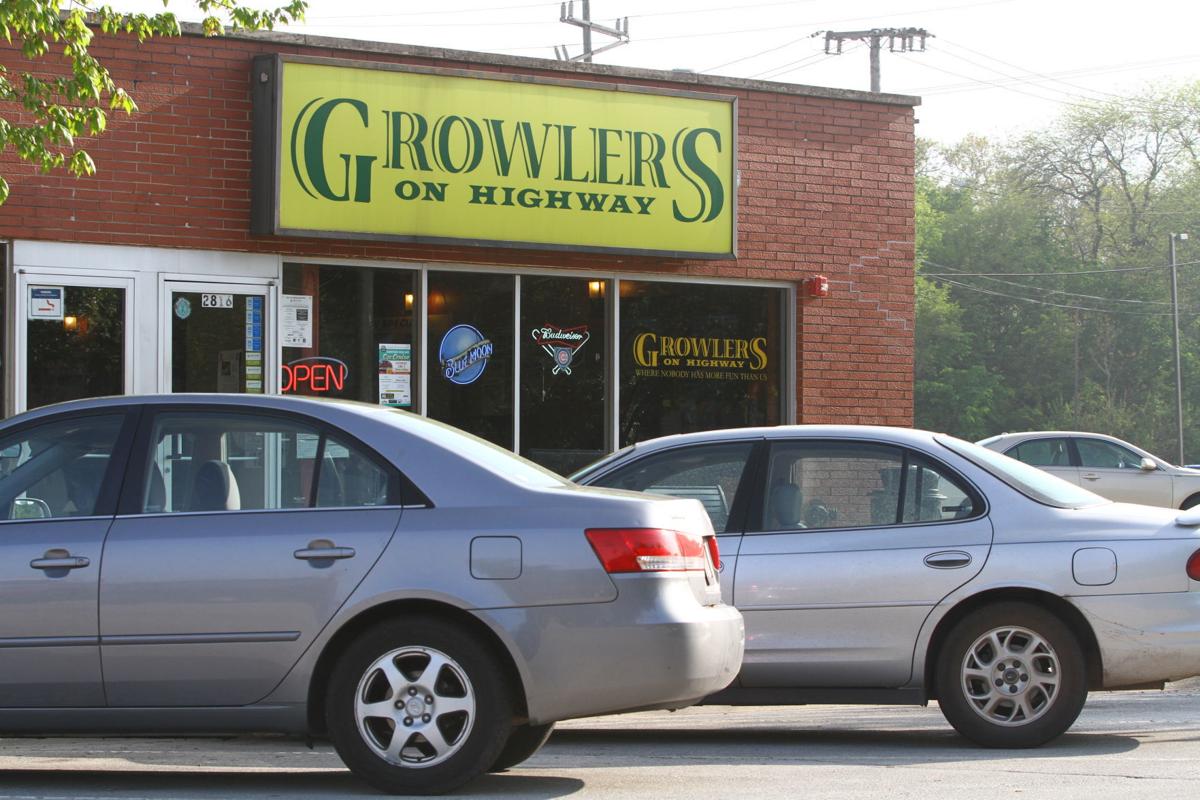 CROWN POINT — The Northwest Indiana Major Crimes Task Force has been tapped to sort through Saturday's shooting that left two off-duty officers injured outside Growlers on Highway in Highland.
Lake County Prosecutor Bernard Carter and the Highland Police Department said they requested the task force to assist Highland police "due to the complexity" of the investigation. 
Carter previously said a lot of unanswered questions remained in the case with multiple conflicting statements. A decision on charges is likely to come this week, he said. 
Carter confirmed O'Neill Cruz-Burgos, 25, of Burnham, Illinois, was released from custody early Monday morning. A second suspect was released previously.
Carter said Cruz-Burgos was released because police only could hold him for 48 hours without having filed charges.
All individuals involved — including the two released from custody — still may face charges, Carter added. 
Highland detectives are urging the public to come forward if they have cellphone video or witnessed Saturday's melee between two people and the off-duty officers. 
Anyone with information should contact Detective Cmdr. Ralph Potesta at the Highland Police Department by calling 219-838-3184.
The task force was contacted Monday morning and agreed to assist, said Griffith Police Chief Greg Mance, a spokesman for the task force.
It's not uncommon for the task force to be called in to assist an investigating agency by providing more manpower and resources.
The task force also assisted in the investigation into the February police shooting of a South Dakota man outside a car dealership in Merrillville. 
Mance said he couldn't speculate how long the task force would be involved or when charges, if any, would be filed. 
A representative with the prosecutor's office was at the Highland Police Department Sunday talking to officers.
East Chicago police Officer David Aguilera, who was at the bar as a patron, was shot in the head during the melee, Carter confirmed.
Aguilera was bleeding from the brain and eventually transported to Advocate Christ Medical Center in Oak Lawn, Illinois, sources said. East Chicago FOP Lodge 59 stated in a Facebook post that Aguilera was released Sunday. 
The other man shot — off-duty Gary police Officer Dwayne Brown, who was working as a bouncer at the bar — was taken to Methodist Hospitals Northlake Campus in Gary and eventually released, sources said.
Police were dispatched to Growlers, 2816 Highway Ave., at 2:39 a.m. for a disturbance call, a Highland police news release stated.
Upon arrival, officers discovered Aguilera and Brown injured in the parking lot.
A preliminary investigation revealed two men, who left Growlers earlier in the night, returned and tried to re-enter near closing time, Highland police said.
Security staff told them the business was no longer allowing patrons inside, sparking a disagreement between the two men and the two off-duty officers.
Sources said Aguilera stepped in and identified himself as a police officer and was shot.
Minutes after arriving on the scene, officers located two men walking a block from the bar. They were stopped by police and taken into custody for questioning, the release stated.
A Gary Police Department spokeswoman deferred questions to the Highland Police Department.
East Chicago police said Aguilera is currently on vacation and receiving paid leave.
Gallery: Recent arrests booked into Lake County Jail