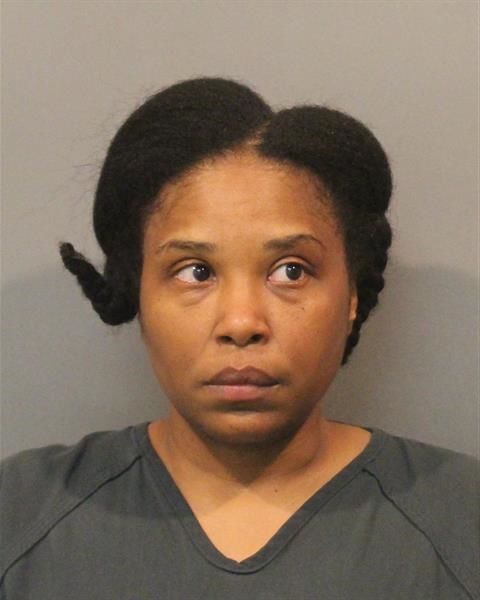 A police investigation earlier this year at a child care home in Merrillville, where officers recovered guns, knives and alcohol, was a shocking revelation for the town's public officials, who in the summer adopted new ordinances to regulate such businesses more strictly.
The allegations against Tawana Cole, operator of three child care homes in Lake County, raised questions about whether the hundreds of child care homes in Northwest Indiana were being properly inspected to ensure compliance with state regulations.
The Times reviewed Indiana's inspection records for 200 child care homes in Lake County, as well as the records for dozens more such businesses in LaPorte and Porter counties.
The records, made available online by the state, suggest that while the allegations against Cole were unusual, several child care homes in Lake and LaPorte counties have been regularly cited during annual inspections for failure to comply with state regulations.
The records seem to indicate state regulators either lacked the authority or willingness to act sooner on signs of trouble at Cole's child care homes, including information that Cole was charged with several violent felonies in June 2014.
The state attempted to revoke Cole's child care operator license in the summer of 2014, but the process became bogged down by appeal until a settlement agreement was reached later that year.
The state's inspection reports from 2015 suggest Cole violated the terms of that settlement agreement, but the Family and Social Services Administration, the state agency responsible for regulating the industry, did not renew its efforts to revoke her license until the recent police investigation.
Cole, 44, altogether was paid more than $300,000 in federal tax dollars over the past three years to provide care for children from low-income families, according to state records. 
Cole could not be reached for comment. An attorney for Cole, Timothy Bianco, has not responded to requests for comment.
Cole has operated two child care homes in Merrillville since 2009; one unnamed home at 1730 W. 53rd Ave., and the other named Tender Loving Spirits at 1770 W. 53rd Ave., according to state records.
In May 2016, she also registered a third child care home, Kids in Kare, at 1217 W. 19th Ave. in Gary.
Merrillville police officers were dispatched April 11 to the unnamed home at 1730 W. 53rd Ave. to assist in a possible neglect investigation by the Department of Child Services, according to court records.
A child welfare employee told officers she had spoken that day with three children in the city's school district, who reported their caretaker, Cole, had been drinking daily at the child care home.
Child welfare employees attempted to check on the residence at 4:30 p.m., but sounds within the home went silent when they rang the doorbell, the records state.
A woman then appeared at the residence and told the inspectors that she received a phone call from Cole informing her that her son had a head wound and needed to be taken to the hospital.
A police sergeant had to crawl into the home through an unsecured window, and let the other officers and state employees in through the front door.
Officers discovered two child care employees and 15 small children, including a child with blood-covered napkins pressed to his forehead, hidden in the master bedroom of the home, records state.
The officers found under the kitchen sink a loaded 9 mm pistol. A loaded .357 revolver and two loaded shotguns were located in the bedroom, where officers also found "a pile of assorted swords and daggers" and several half-empty hard-liquor bottles, according to records.
Roberta J. Sanders, one of the two employees, claimed in an interview with officers she had quit working at the child care home but was there to pick up her daughter.
Sanders told the officers the boy hurt his head getting off the school bus, records state.
Sanders and Cole allegedly told police the other employee, Adriana "Smokey" Johnson, was deaf and mute. Police later learned she was a convicted felon wanted on an active warrant for possession of cocaine.
Cole, Sanders and Johnson all were charged in Lake Criminal Court with 13 counts each of neglect of a dependent and criminal confinement.
Battery charges and state settlements
The police investigation on April 11 was not the first time Cole was accused of criminal wrongdoing.
The child care operator was charged in June 2014 with two counts of attempted battery by means of a deadly weapon and three counts of criminal recklessness on allegations she attempted to stab a man with a kitchen knife.
The man told police the incident occurred April 21, 2014, at a Gary Walgreens, where he was meeting with the mother of his 8-year-old son, who was a friend of Cole's, according to court records.
The man said an argument ensued among the three of them outside the Walgreens and Cole "lunged" at him repeatedly with a kitchen knife, which she kept on the front seat of her vehicle.
He said he fled the Walgreens to a cousin's home, but Cole followed him there and tried to run him down with her vehicle, records state.
The mother said she and her son were in the day care operator's vehicle at the time of the incident, records state.
The state FSSA, which regulates the child care industry, attempted to revoke Cole's day care license the same month charges were filed, but not because of the criminal allegations, according to Marni Lemons, a spokeswoman for the administration.
Lemons said the administration initiated the revocation proceedings because Cole failed to inform the state she was under police investigation, as required by state regulations.
Cole's child care home at 1770 W. 53rd Ave. also was cited for numerous licensing violations, for unqualified staff, missing children's records and an expired fire extinguisher, during an inspection in June, which contributed to the state's decision, according to Lemons.
Lemons said the criminal charges alone were not sufficient reason under state law to revoke Cole's license. The state only can revoke a license for a person who is convicted of a felony offense, or convicted of a misdemeanor offense related to the health or safety of a child, according to state statutes.
The administration also can revoke a day care operator's license if there is a determination of child abuse or neglect by the operator; the operator makes false statements in a license application; the operator fails a drug test; or the operator fails to complete in a timely manner a child development associate credential program, statutes state.
Cole appealed the administration's decision to revoke, which allowed her child care homes to remain open during the appeals process, and the case was settled in October 2014, according to state records.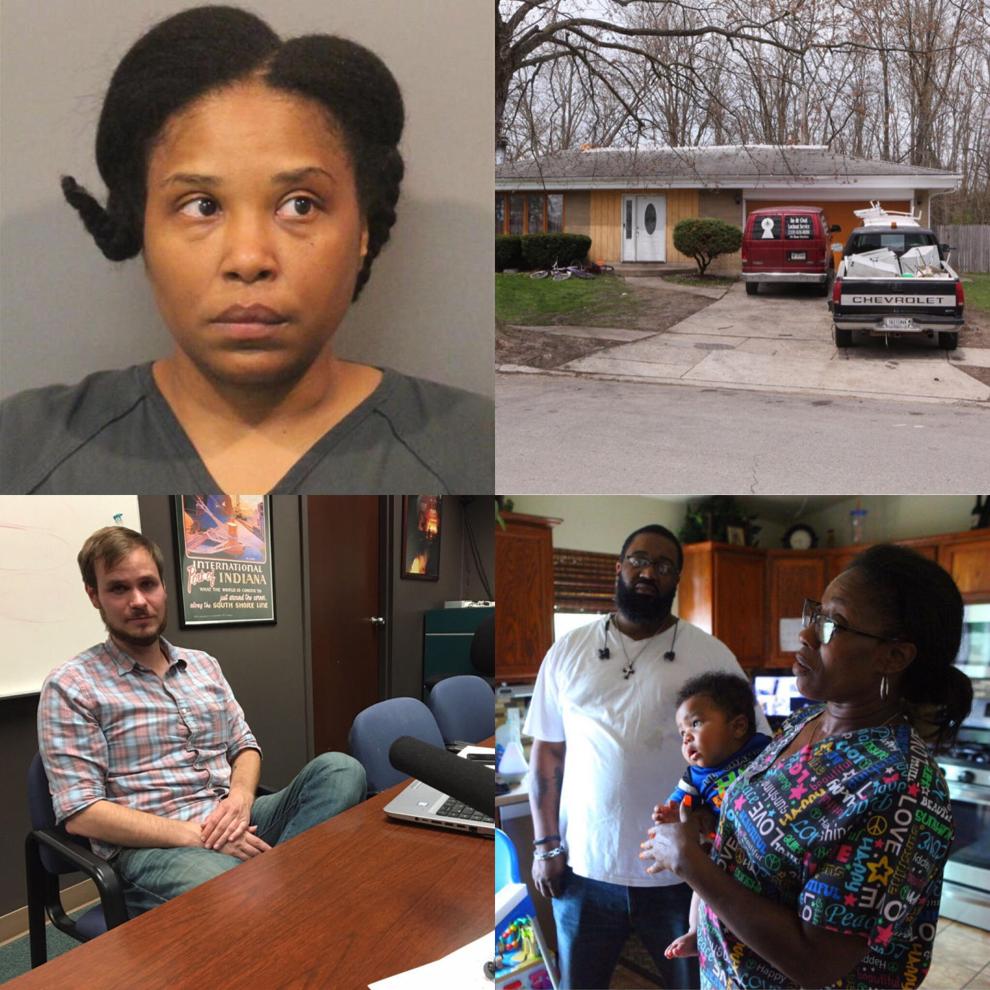 The settlement required Cole, as the day care operator, to maintain all records on staff, volunteers and household members; to notify the state of any police investigations, arrests or convictions within 24 hours; to allow increased inspections for the next year; and to participate in a mentoring services program for day care operators.
Lemons said the administration agreed to the settlement because Cole claimed she was unaware a warrant was issued for her arrest. The day care operator also corrected the violations discovered during the state's inspection.
Nicole Norvell is director of the Office of Early Childhood and Out-of-School Learning for FSSA, the branch of the state agency responsible for overseeing the state's early child care, education and out-of-school programs.
When asked whether the administration needed more authority to revoke an operator license in such instances, Norvell said it was up to lawmakers to determine the laws governing such actions.
She said the goal of the FSSA is to provide support for working families and help child care providers meet all the state's requirements.
"Our goal is not to revoke," Norvell said, arguing revocation can have a negative effect on the children whose care is disrupted and the parents who are left scrambling for a new child care provider.
The administration has initiated a total of 27 revocation actions in the past three years in Lake, LaPorte and Porter counties, according to the administration.
Of the completed revocation actions, 11 were initiated because the operator did not complete a child development associate credential program within three years of obtaining their license.
Norvell demurred on questions about whether state law should allow child care homes to remain open during the appeal of a revocation action.
"We are going to encourage families who have concerns about that to reach out to their legislators, because they set the laws," she said.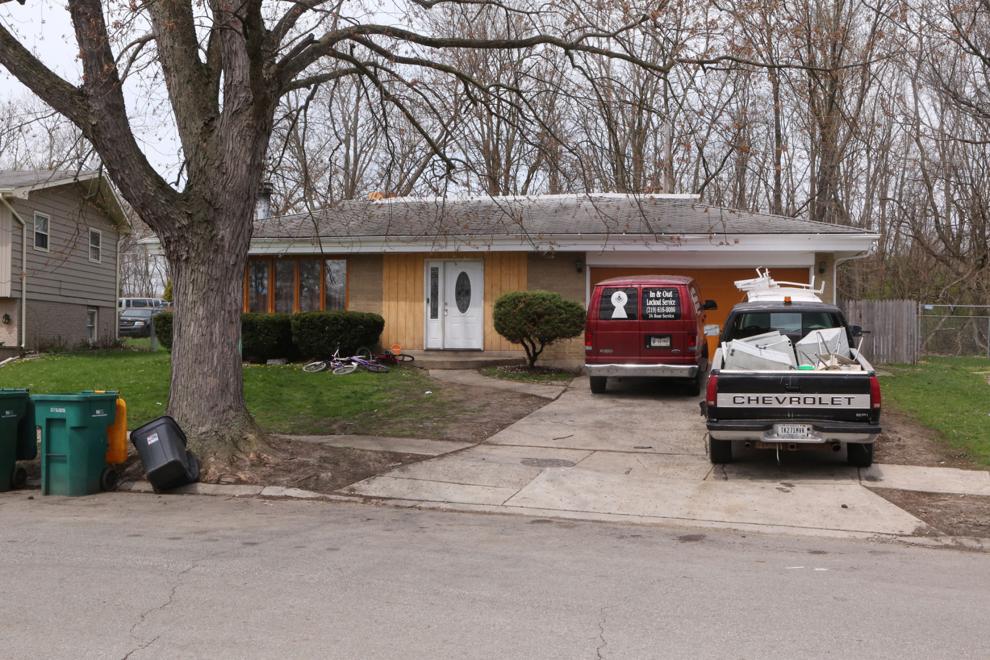 More citations at Cole's homes
Though the settlement agreement required Cole to maintain records for employees in her child care homes, she failed to produce some of those records during three home inspections in 2015. 
There also were four complaints filed against her child care homes during that same period.
The administration redacted some of the complaint records obtained by The Times through a request under the state's Access to Public Records Act, but at least two of the complaints alleged unqualified persons were allowed into the home, and one complaint was about lack of child supervision.
State inspectors waited several weeks before investigating two of the complaints. One of the complaints, that a woman who was not a qualified caregiver was working in the home, was validated, though Cole claimed the woman was a housekeeper.
The rest of the complaints were found to be undetermined, which meant the inspector was unable to prove or disprove the complaint.
The state inspectors visited Cole's child care homes on West 53rd Avenue on 11 occasions in 2015, the year after the settlement agreement. Cole was cited for not keeping required paperwork for her staff during two inspections in the spring and two more in the summer of 2015.
Though Cole appeared to violate the terms of the settlement agreement, the administration did not seek to revoke her licenses.
Lemons said the state did not seek revocation because in every situation, state inspectors followed up after the citation to confirm the issues were rectified.  
Cole founded her third child care home, Kids in Kare, in Gary, on May 4, 2016. During a licensing inspection in December, state regulators cited the child care home for not having enrollment forms or emergency medical care information for seven of its children, according to state records.
Cole's two child care homes on 53rd Avenue were inspected a final time March 27, about two weeks before Cole's arrest on April 11.
Cole again was cited for failing to maintain current records for staff, and for missing paperwork for two children, but the state inspectors did not find any of the items police later allegedly found in the home.
The day care operator would plead guilty March 31 in Lake Criminal Court to a misdemeanor count of criminal recklessness in the attempted stabbing case and sentenced to one year in Lake County Jail, which was suspended for probation.
After her arrest on April 11, the FSSA informed Cole the administration was taking action to revoke and deny licenses for the three child care homes.
The administration cited the misdemeanor conviction, which the state maintained was related to "the health or safety of a child," was grounds for revoking and denying the licenses, among other issues.
Cole again is appealing the state's revocation decision, despite the ongoing criminal charges.
Cole collected $300k in tax dollars
Cole was able to collect more than $300,000 in federal tax dollars from 2015 until her arrest in April.
The child care operator was eligible to receive the money because her facilities qualified to receive child care vouchers from the Child Care and Development Fund, a federal fund used to subsidize the cost of child care for low-income families.
The child care home at 1730 W. 53rd Ave. received $149,355 in child care vouchers from January 2015 to April 2017, according to state records. The home at 1770 W. 53rd Ave. received $101,177 during that same period, and the home at 1217 W. 19th Ave. received $54,716 from July 2016 to April 2017.
The state said though Cole is legally allowed to continue to operate her child care homes while her appeal is pending, state inspectors have not found any children being cared for at her homes during monthly inspections.
A hearing on the appeal of her license revocations was scheduled for Sept. 6, but was canceled after Cole's attorney said there was a death in his client's family. A new hearing has been scheduled for Nov. 14.