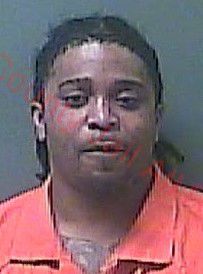 MICHIGAN CITY — The stepson of Michigan City's mayor asked for a bond reduction Tuesday during his initial court hearing on cocaine- and heroin-related charges.
Adam Bray, 33, is charged in LaPorte Superior Court with possession of cocaine and possession of a narcotic drug, both level 5 felonies, along with unlawful possession of a firearm by a serious violent felon, a level 4 felony, and resisting law enforcement, a class A misdemeanor.
Bray was convicted of class B felony dealing cocaine in 2011. He was being held in the LaPorte County Jail on $20,000 cash bond.
Bray appeared with his attorney, Scott Pejic, who asked that his client be allowed to meet bail by posting 10% of the amount in cash.
A hearing was scheduled Oct. 29 for the court to decide the request.
According to court documents, Bray was a passenger in a vehicle pulled over Thursday on Franklin Street south of U.S 20. It was alleged the driver changed lanes without using a turn signal.
According to court documents, a K-9 conducting a free air sniff of the vehicle alerted to the possible presence of drugs. Bray started to get out of the vehicle to allow for a search when he allegedly put something in his mouth and refused to remove it.
During a struggle, police said Bray was tasered and his mouth forced open.
Police said two plastic baggies with a small amount of cocaine and heroin in each were pulled out of Bray's mouth.
A .40 caliber handgun inside a backpack was allegedly recovered from the passenger side floorboard where Bray had been sitting.
The driver was issued a warning ticket and allowed to go.
Mayor Ron Meer alleged Monday the arrest of his stepson was orchestrated to try and hurt his chances for reelection in the Nov. 5 general election.
Meer said the driver was a confidential informant who voluntarily told him he was directed by LaPorte County Prosecutor John Lake and the LaPorte County Drug Task Force to target his son.
Meer and Lake are Democrats. The mayor, though, supported then-incumbent prosecutor John Espar, who lost to Lake in the 2018 May primary.
Lake denied using his office for political retaliation or gain, calling the mayor's allegations "complete falsehoods."
Pejic said he will look into the mayor's allegations as he would in any case for building a defense for a client.
"I'm treating this client like any client. I will be conducting a very thorough investigation," Pejic said.
Sign up for our Crime & Courts newsletter
Get the latest in local public safety news with this weekly email.