PORTAGE — Police have taken a third juvenile into custody in connection with the shooting death of a 27-year-old Portage woman, whose body was discovered Thursday evening, just two days after she allegedly met up with the boys through Facebook.
The 17-year-old Gary boy was taken to the Portage Police Department, along with his parents and an attorney, Portage Police Chief Troy Williams said Friday afternoon.
Williams also revealed that a 16-year-old suspect in the case had been taken into custody Wednesday following an unrelated vehicle pursuit by the Lake County Sheriff's Department. The Pontiac he crashed at Whitcomb Street and 23rd Avenue in Gary is the same vehicle Saucedo was believed to have been shot in, Williams said.
The vehicle, which was impounded as part of that investigation, is in the custody of Portage police, Williams said. The Gary boy, who was apprehended after a foot chase, had been released with an ankle monitor. He since has been picked up at his home and is being held at the Lake County Juvenile Detention Center, police said.
The two boys, along with a 15-year-old boy taken into custody at Thea Bowman Leadership Academy, a Gary charter school, are believed to have been present Tuesday evening when Adriana Saucedo was picked up at a Portage apartment under the expectation of going to purchase marijuana, police said.
Saucedo was believed to be shot in the vehicle while in Porter County and her body then dumped in the gymnasium of the abandoned Horace S. Norton Elementary School, 1356 Harrison Blvd., in Gary, according to police.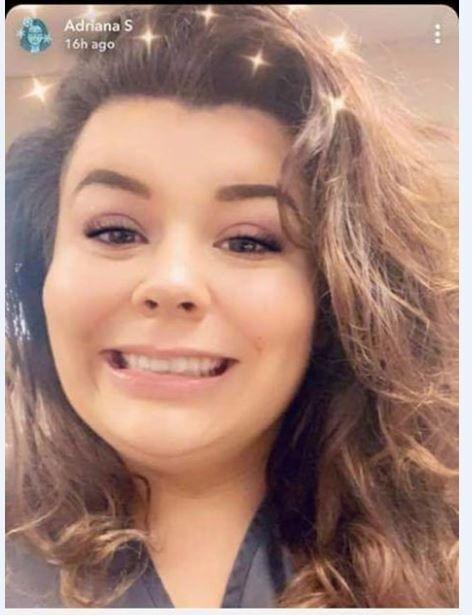 Police were led to the body as a result of information obtained during the investigation, Williams said. The identity of the alleged shooter is still under investigation.
The 15-year-old, who is believed to be the person who connected with Saucedo on Facebook, is being held in Porter County Juvenile Detention.
Saucedo posted on Facebook 15 minutes after being picked up Tuesday that they were stopping for gasoline at an unknown location, police said.
Saucedo's sister, Paula Biller, of LaPorte, said Saucedo was staying with another sister in Portage. Biller said Saucedo was with her boyfriend when the vehicle arrived at the apartment complex.
"Her boyfriend said they met her at the house, and next thing we know is she got into the car and that was the last time she was seen," Biller told The Times Thursday.
After she messaged they were stopping at a gas station, Saucedo called her boyfriend through Facebook messenger, but he missed the call, Biller said. When the boyfriend tried calling the victim back, she did not pick up, Biller added.
Saucedo was a medical assistant at a business in Valparaiso.
Williams lauded the cooperation of local law enforcement, coroner's office and Porter County Prosecutor Gary Germann in bringing "the subjects involved in this heinous crime to justice. The determination displayed last night by everyone was exemplary."
"Our investigation is still ongoing, and we will provide more updates as our investigation continues," Williams said.
The investigation into Saucedo's death is ongoing, Williams said. Anyone with information is encouraged to contact Portage Police Detective Nicole Heuberger at 219-764-5707.
Check back at nwi.com for more details as they become available.