Defense attorney Bob Harper has long questioned why Portage remains the only major police department in Porter County not equipping its officers with body cameras.
The police department did away with its squad car cameras in 2008, which leads the former Porter County prosecutor to believe the move was taken — at least in part — because one of its officers landed the city in a federal lawsuit. The officer was caught on a city ambulance video a year earlier allegedly roughing up a Gary woman during a drunk driving arrest.
Camera footage provides police and prosecutors with strong evidence after good arrests, Harper said. Videos can also shut down false claims by those accused and builds public trust.
Portage police said it had once led the way with the use of vehicle cameras, but ditched them because the early toaster-size devices were prone to mechanical and software problems.
Of the city's lack of cameras, Harper said: "I think it's a damn shame."
National debate
As debate over police agencies' use of body cameras intensified this week with the Aug. 23 police shooting of a black man in Kenosha, Wisconsin, The Times sampled 27 law enforcement agencies in the Region and found that more than half — 18 — still do not use body cameras.
The Kenosha shooting of Jacob Blake, 29, touched off another violent response from protesters already stirred up nationwide over allegations of police misconduct in the cases of shooting victims like George Floyd, Breonna Taylor and now Blake.
It also raised questions about why departments like the Kenosha Police Department have delayed implementation of body cams despite urging by city leaders for years.
Only nine agencies, including cities such as Michigan City, Hammond and Valparaiso, reported use of body cameras in Northwest Indiana, according to The Times sampling. 
Eleven Region agencies use neither body nor squad car cameras, the latter of which can be valuable in accurately documenting traffic stops and high-speed chases from law enforcement's perspective.
Police leaders in Griffith say they are researching prices and logistics for a potential body cam launch in 2021, but the cost of the technology appears quite the deterrent for many Region departments.
Departments in Cedar Lake and Gary, for instance, say the hefty price for file storage is worrisome.
Police in Kenosha were not wearing body cameras at the time of last week's shooting that left Blake paralyzed from the waist down. This was the case, despite the local department and government leaders endorsing the technology three years ago as a way to increase police accountability.
Cost outweighs the pros? 
Portage Police Chief Mike Candiano, who took over the department in February, said he and the current administration fully support the use of body/vehicle cameras.
"I would like to see a camera in every car and on every patrol officer as soon as possible," he said. "I believe there are many benefits to the public, the officers and the department."
Funding remains the obstacle, Candiano said. Not the initial purchase price, but the ongoing cost of storing the data, which starts out at $75,000 a year and does not include the cost of accessing and downloading the material.
There is also the additional cost of a program to redact the identities of innocent people in the videos, and training and dedicating officers to carry out that specialized work.
"The use of police cameras is undeniably beneficial and provides for an even greater degree of transparency," the department said.
But the department said the view from the camera lens is limited and can differ from the officer's point of view.
"As a benefit these recordings are subject to repeated viewings, slow motion replay, and pausing in order to pick out the finest of detail within the event," the department said. "However no police officer has the luxury of that when making decisions during these tense, dynamic and rapidly evolving incidents."
Gary Police Chief Brian Evans said his department tested out the new technology — twice — through pilot programs but later did away with the practice, citing high costs for file storage.
The chief said the cash-strapped city can't afford to equip all — or even a few — of its 160 officers with body cameras.
The agency, which serves one of the most impoverished and economically struggling municipalities in Northwest Indiana, also is grappling with a rise in shootings and crime this year — and an underfunded budget.
For just 25 cameras in 2018, Evans said the company quoted him for an initial equipment purchase at approximately $160,000, and it would have been another $60,000 annually to store the video.
"Body cameras are very important, with everything that's going on nationally, but if you have to decide between equipping your officers with body cams and maybe buying a police vehicle, that's a no-brainer," Evans said.
"With a police vehicle, three people can use it. You have to buy body cams in bulk, and you have to have enough for all your officers. And these companies expect multi-year contracts."
Taking the plunge
Griffith Police Cmdr. Keith Martin admitted the police department does not have a written policy governing how and when officers should use their squad cameras. But, he said, the use of that technology is covered during field training, so it's understood what's expected of officers. 
He said when the Griffith Police Department obtains body cameras, as they hope to do so in 2021, they will write a policy for both in-car cameras and the body cams. 
"In most cases, I think the body cams are going to protect our officers, as opposed to condemning them. When we take the plunge and get them, we have full confidence in our officers," Martin said. "It holds us accountable and we feel we hire good people here." 
Martin said while he doesn't want to comment on the recent shooting of Blake, he did say it's worrisome to see bystander videos go viral as quickly as they do before all the facts are known. 
"When the investigation is over, that video clip might become less important, or it may be the whole case, we don't know. But it's only one perspective," he said. 
Protecting officers 
Merrillville police Assistant Chief Kosta Nuses said the department took the plunge earlier this year, by contracting with Axon, the U.S.'s largest supplier of police-worn body cameras.
Nuses said they went with Axon because of the company's reputation and the touted new camera features and technology, including its trigger to start recording if gunshots are detected in the area.
But the implementation of a body cam program during the COVID-19 pandemic — when police agencies have been advised to skip roll call and unnecessary, mass training classes — "could not have come at a worse time," Nuses said.
"A lot of our guys want the cameras. I think that's a misconception, that officers don't want them. But many officers want body cameras because it protects us," Nuses said.
He said body cameras can provide a third-party view when police are attempting to arrest a suspect.
"I don't think people are lying, but I believe there's one side of the story, and another side, and what really happened is somewhere in the middle. Some suspects, they don't think they are doing anything wrong," Nuses said.
In Porter County, Sheriff Dave Reynolds said his department implemented body and vehicle cameras two years ago with overwhelming support within the ranks and has since received almost no citizen complaints involving officers.
"Without question, having the camera greatly assisted in the investigation," Reynolds said. "Given the climate of police reform across the country, having body and car cameras in my opinion promotes what everyone wants from their law enforcement: Accountability and transparency."
Gallery: Thursday in Kenosha after the police shooting of Jacob Blake
Police Shooting Wisconsin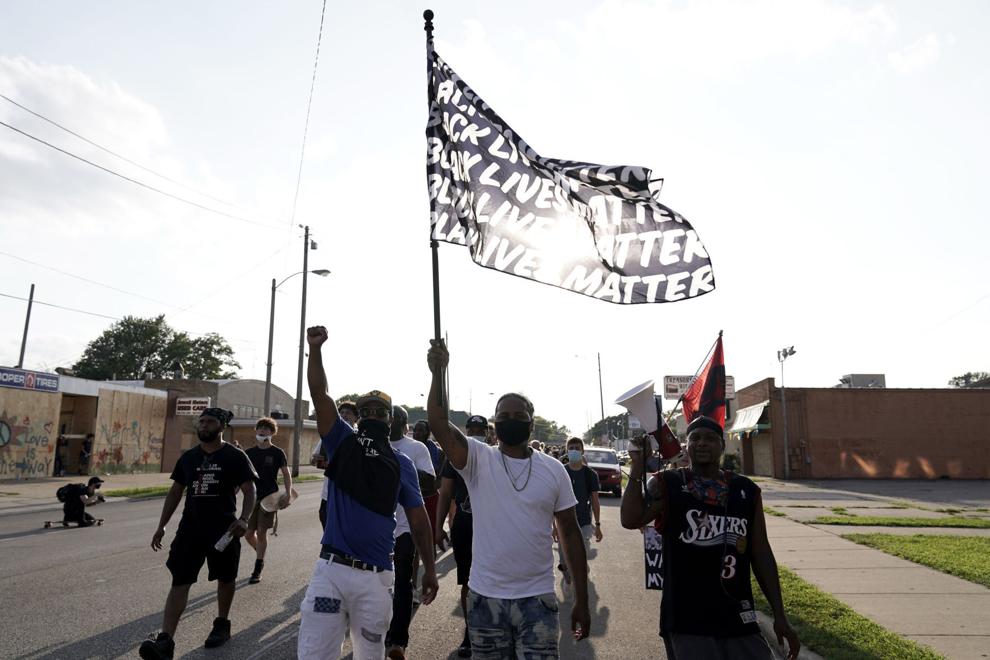 Gov. Evers Press Converence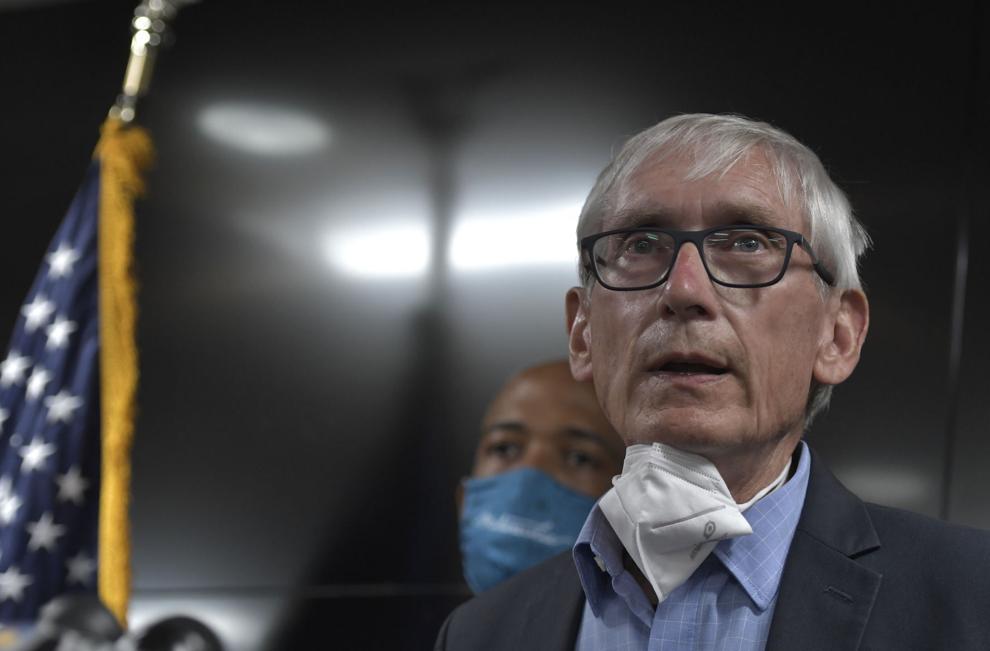 JESSIE JACKSON SPEAKS IN KENOSHA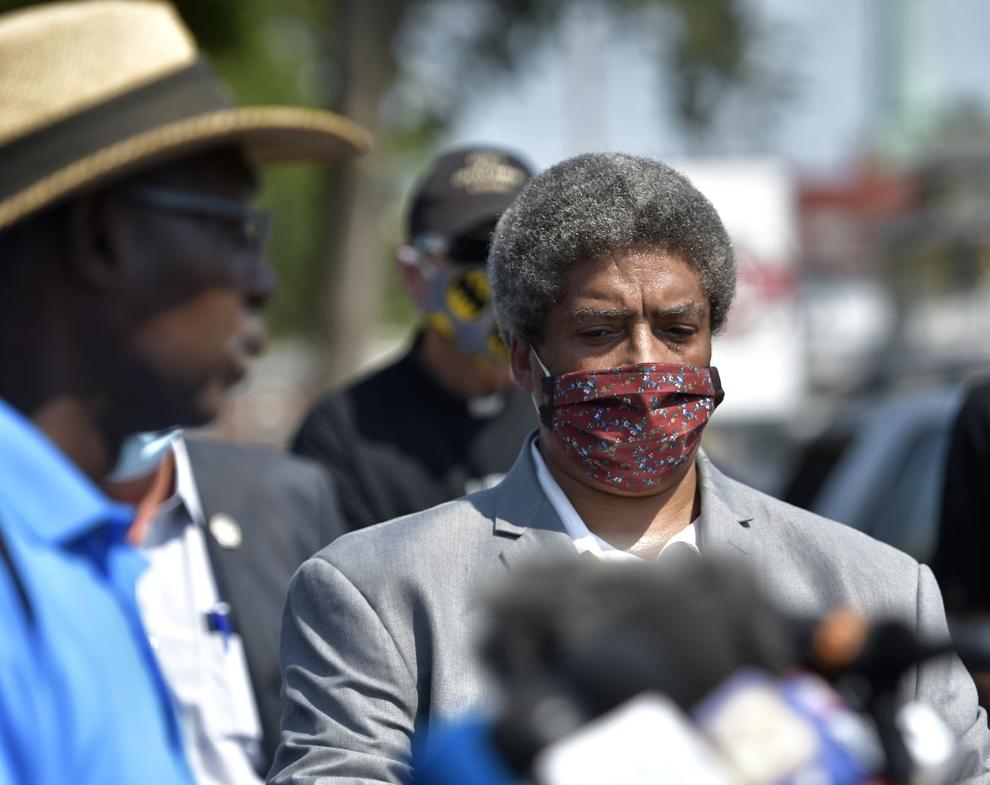 JESSIE JACKSON SPEAKS IN KENOSHA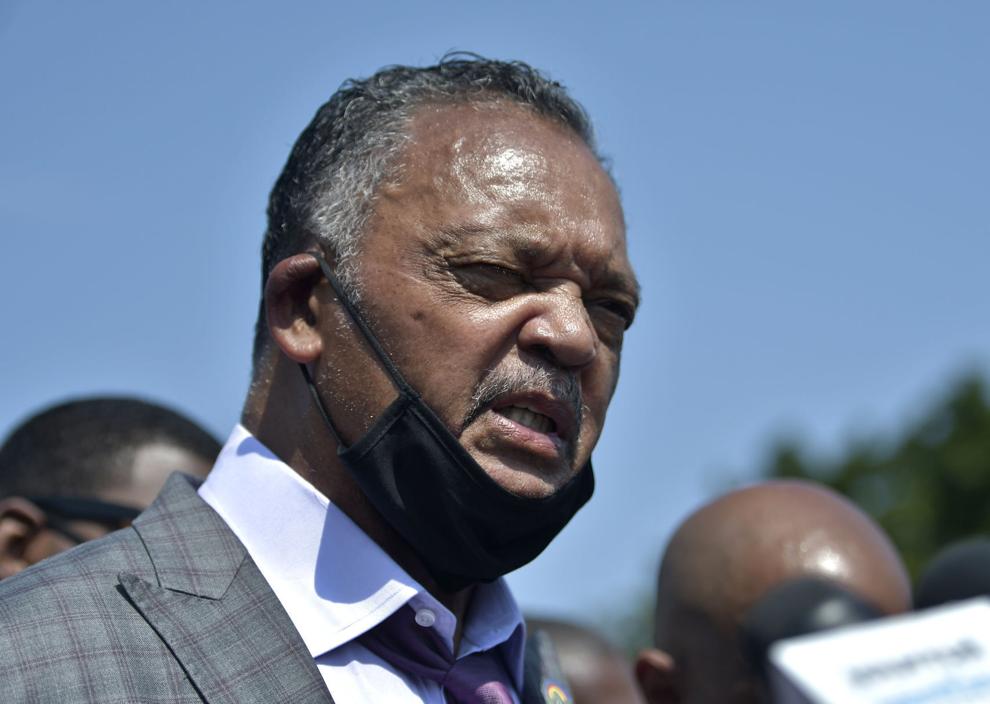 JESSIE JACKSON SPEAKS IN KENOSHA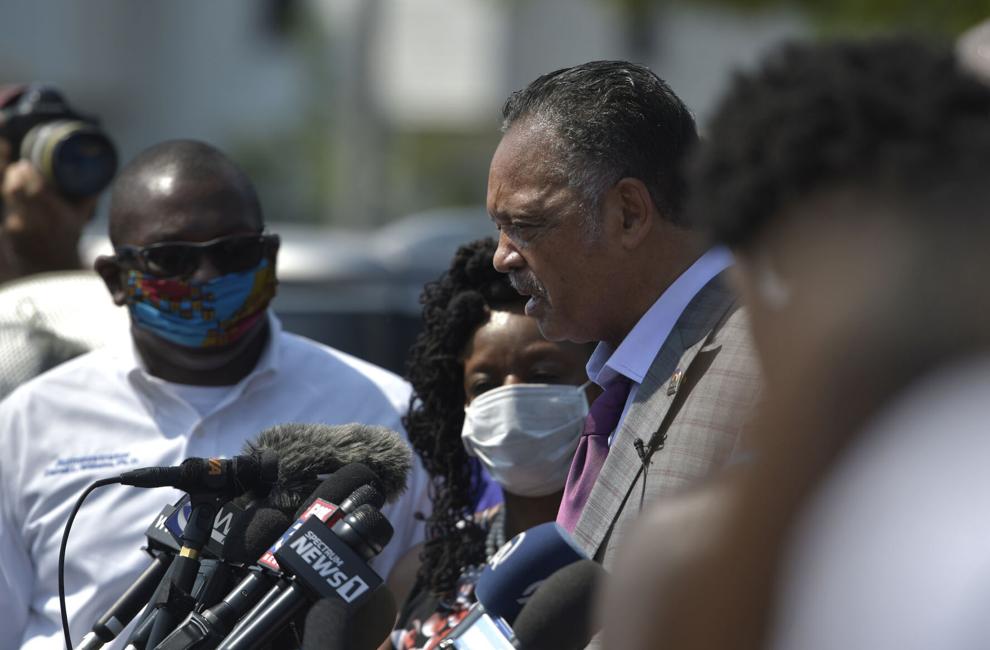 JESSIE JACKSON SPEAKS IN KENOSHA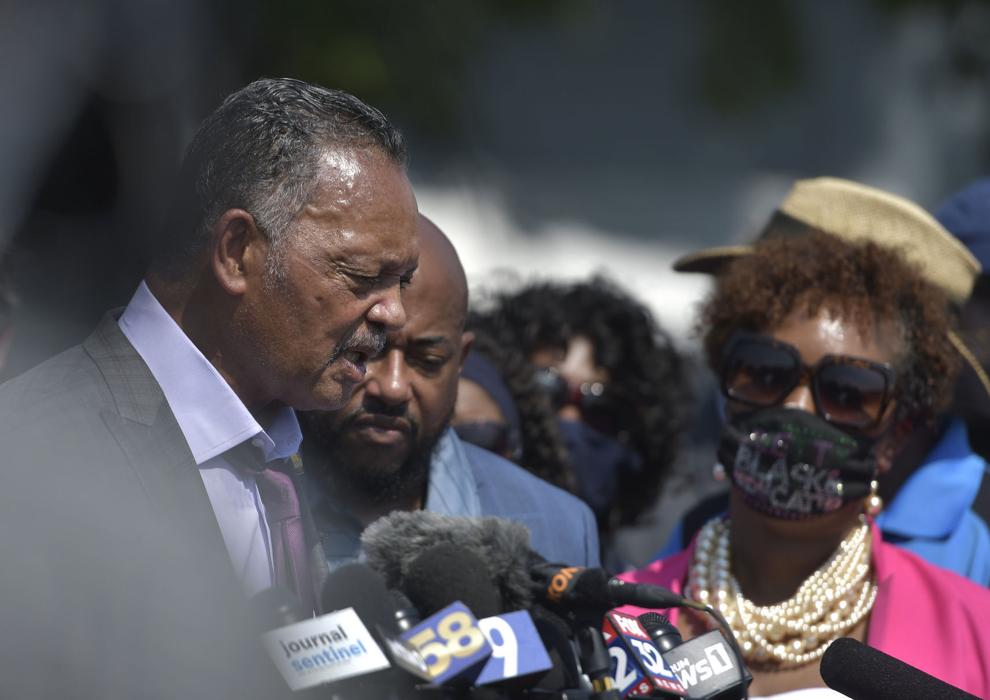 JESSIE JACKSON SPEAKS IN KENOSHA
THURSDAY MARCHING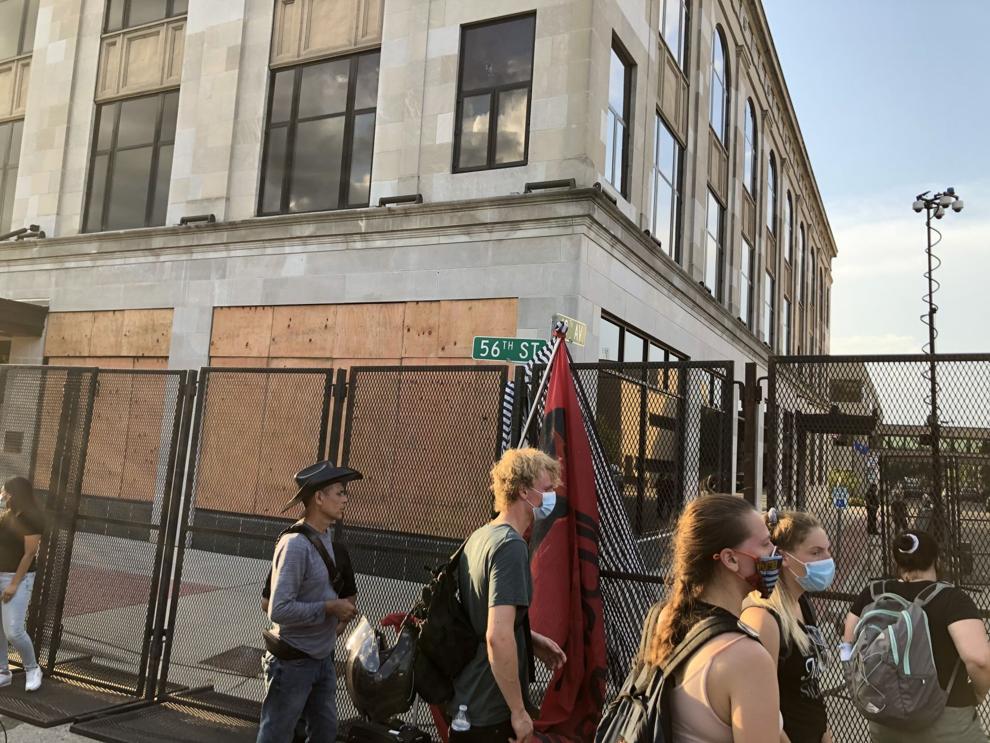 Downtown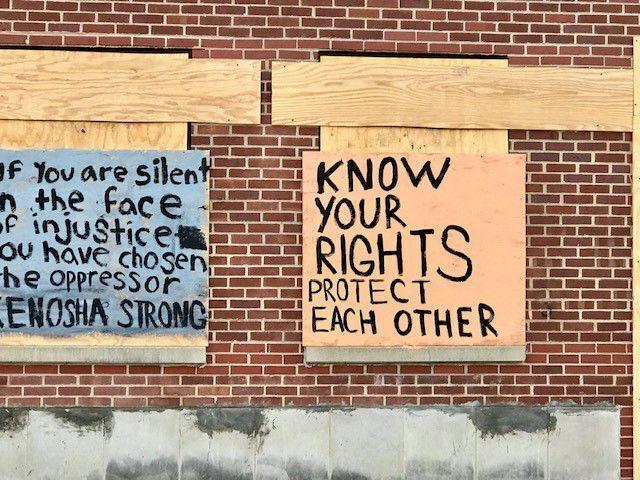 Downtown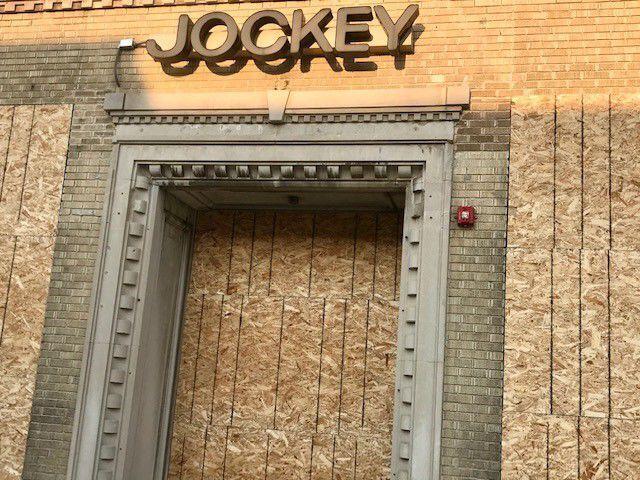 Downtown
Kenosha County Sheriff David Beth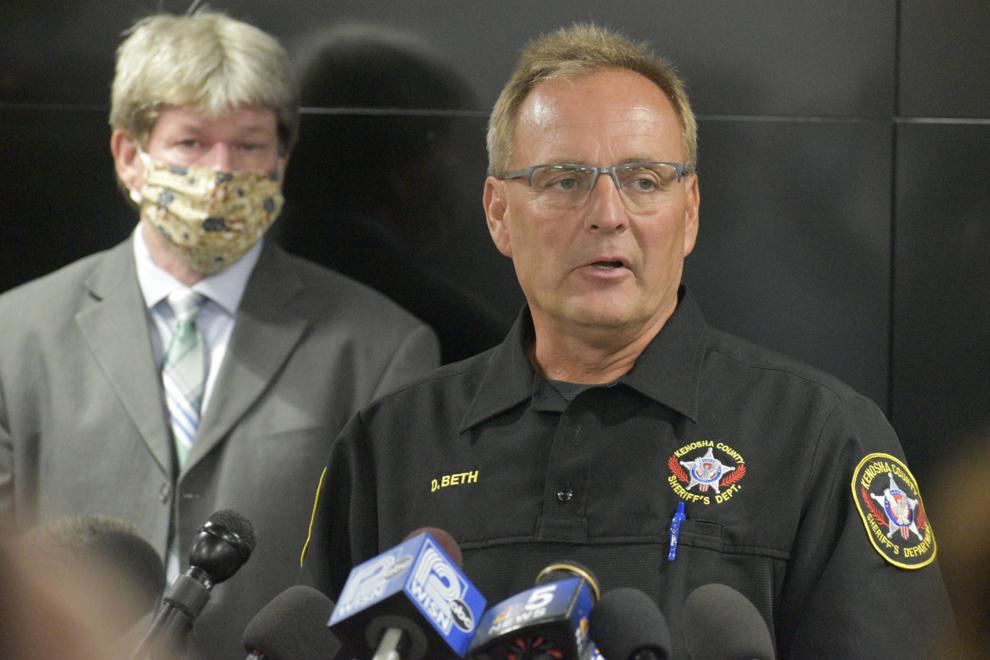 Police Shooting Wisconsin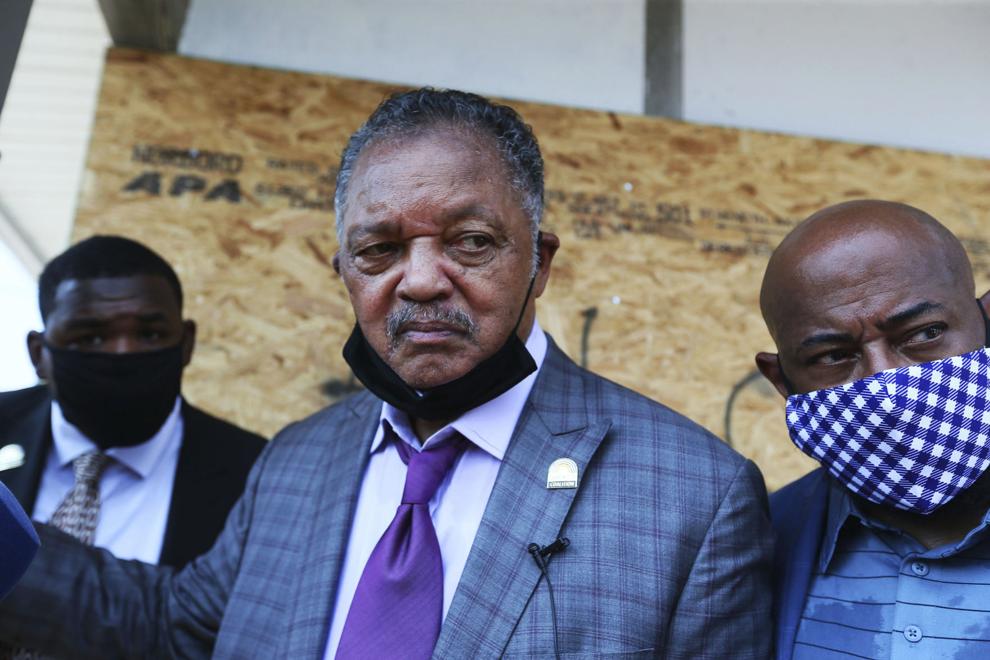 Police Shooting Wisconsin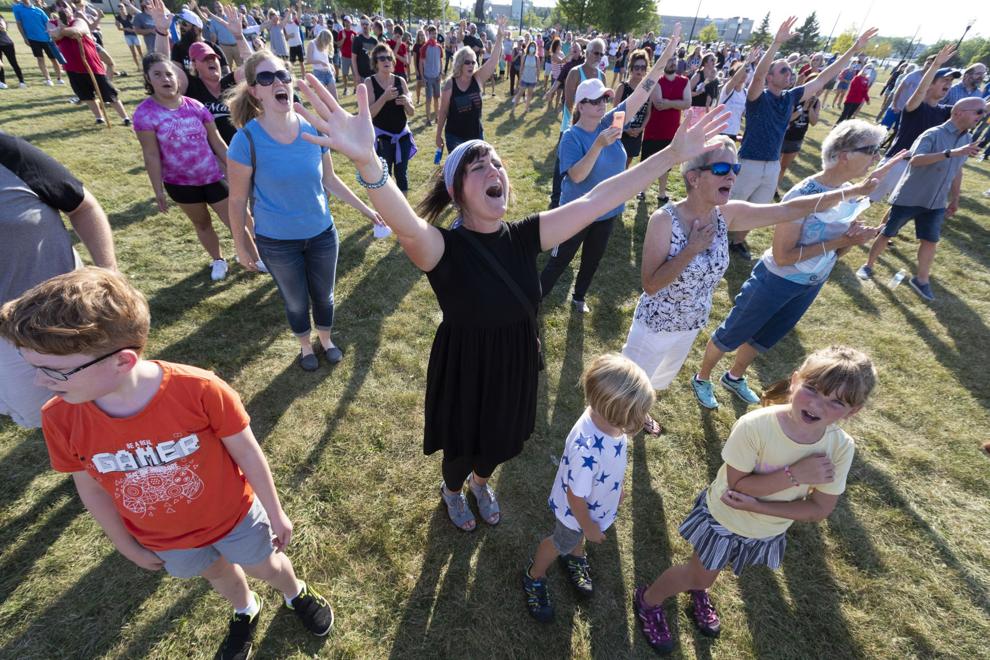 Police Shooting Wisconsin
Police Shooting Wisconsin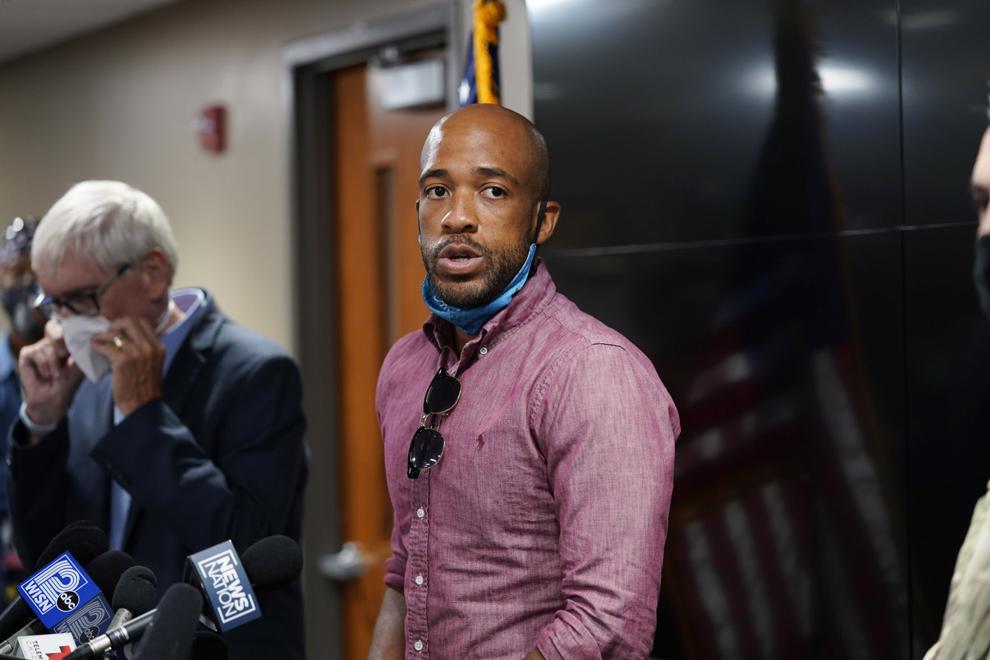 Police Shooting Wisconsin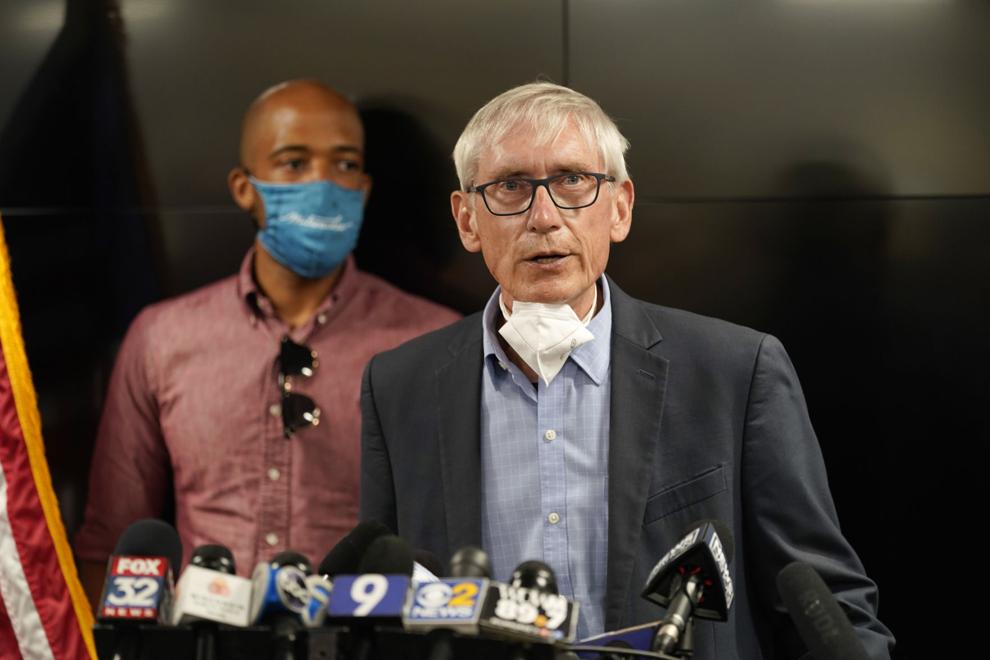 Police Shooting Wisconsin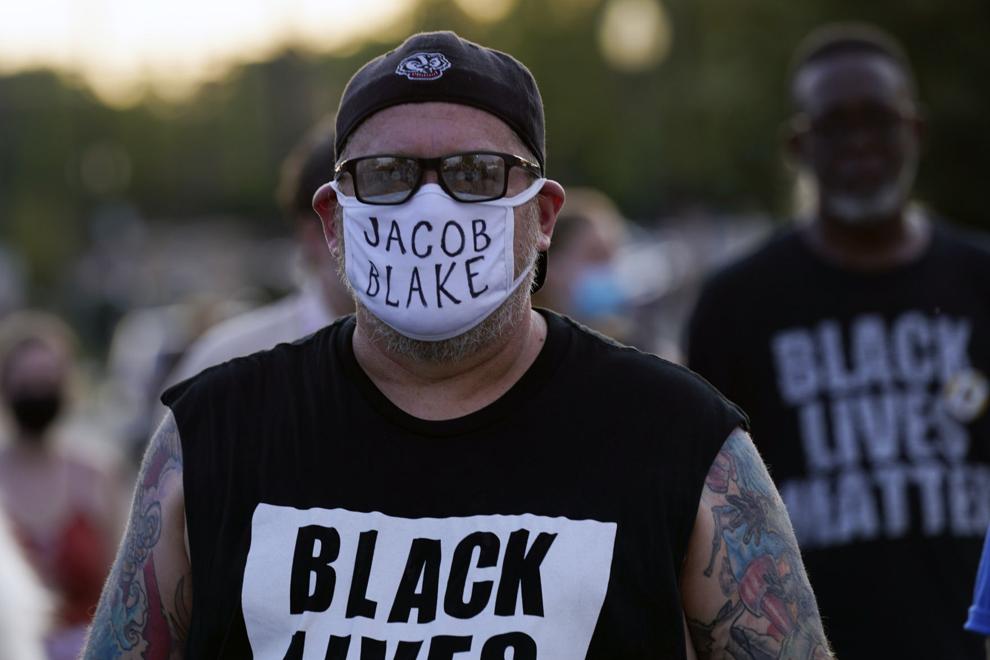 Police Shooting Wisconsin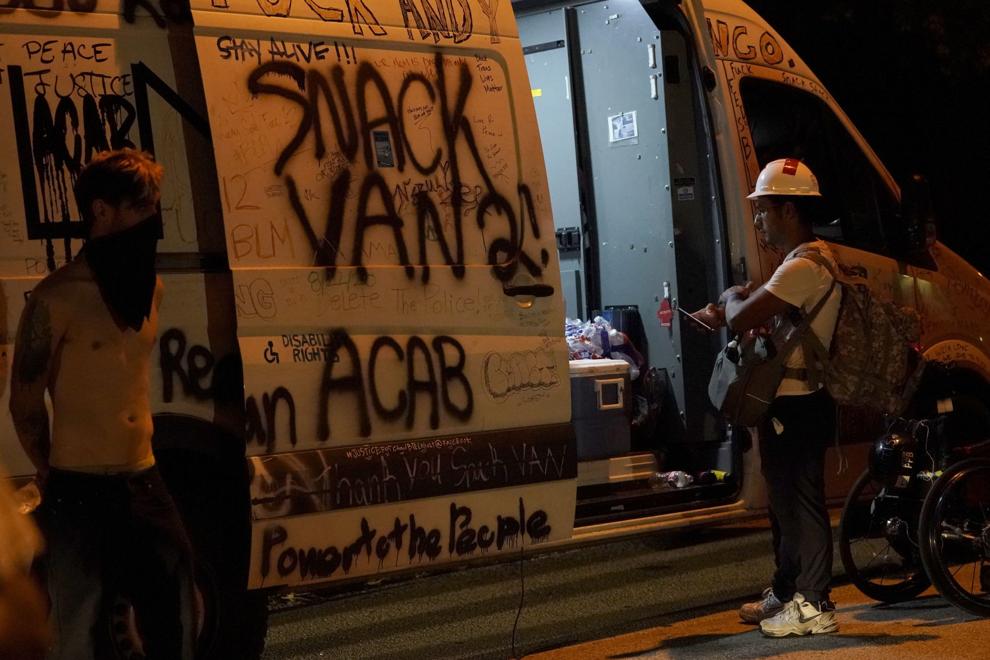 Police Shooting Wisconsin
Police Shooting Wisconsin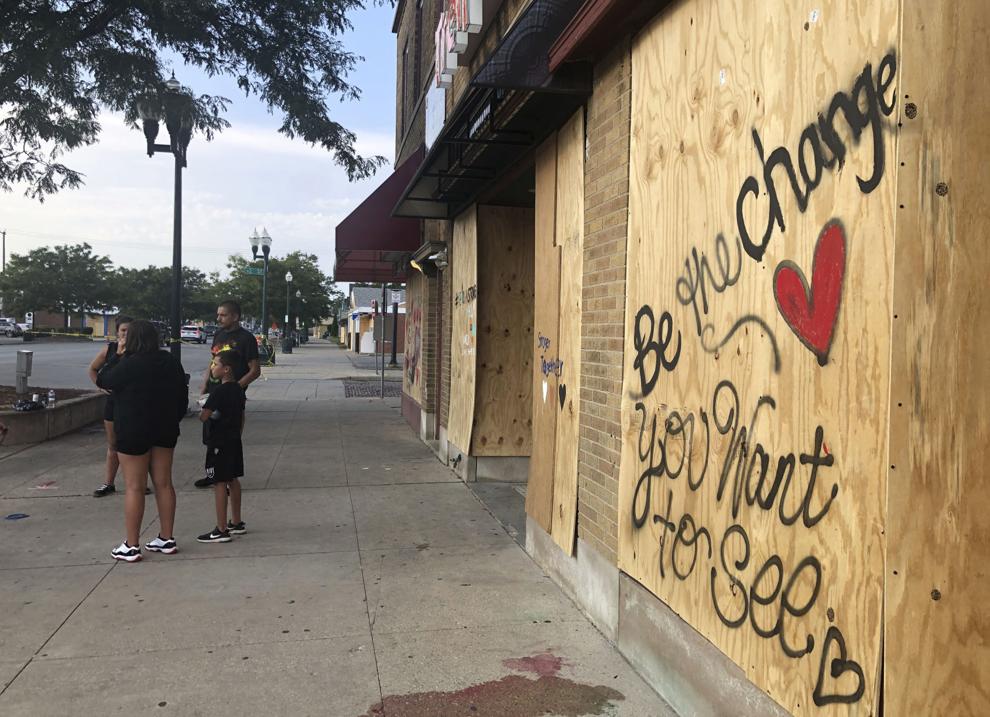 Police Shooting Wisconsin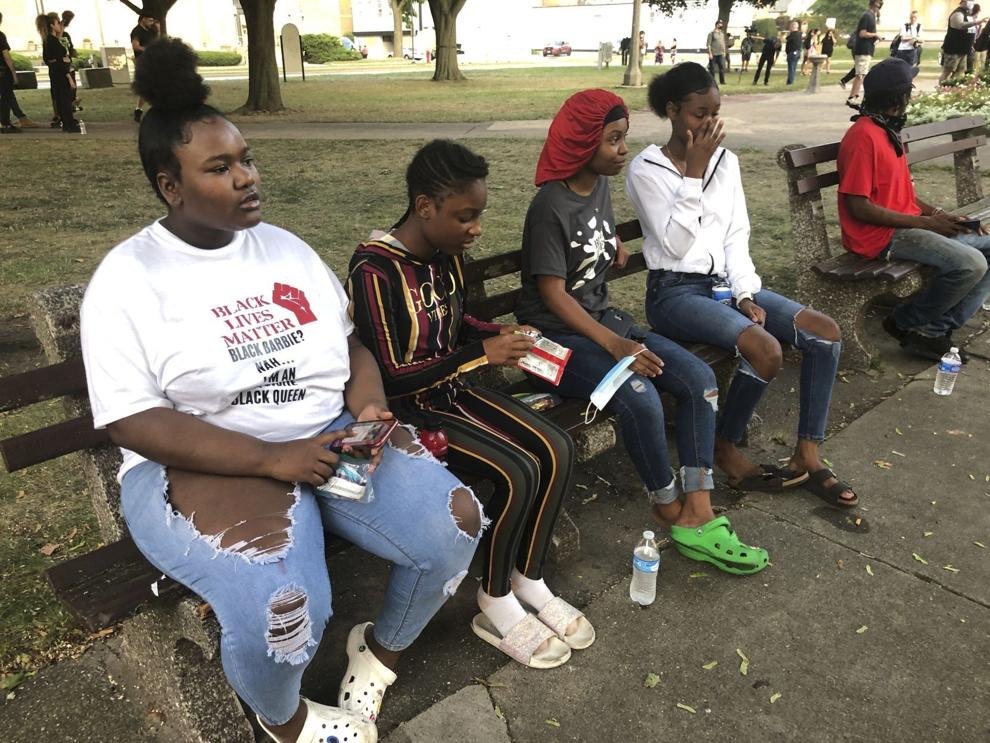 Police Shooting Wisconsin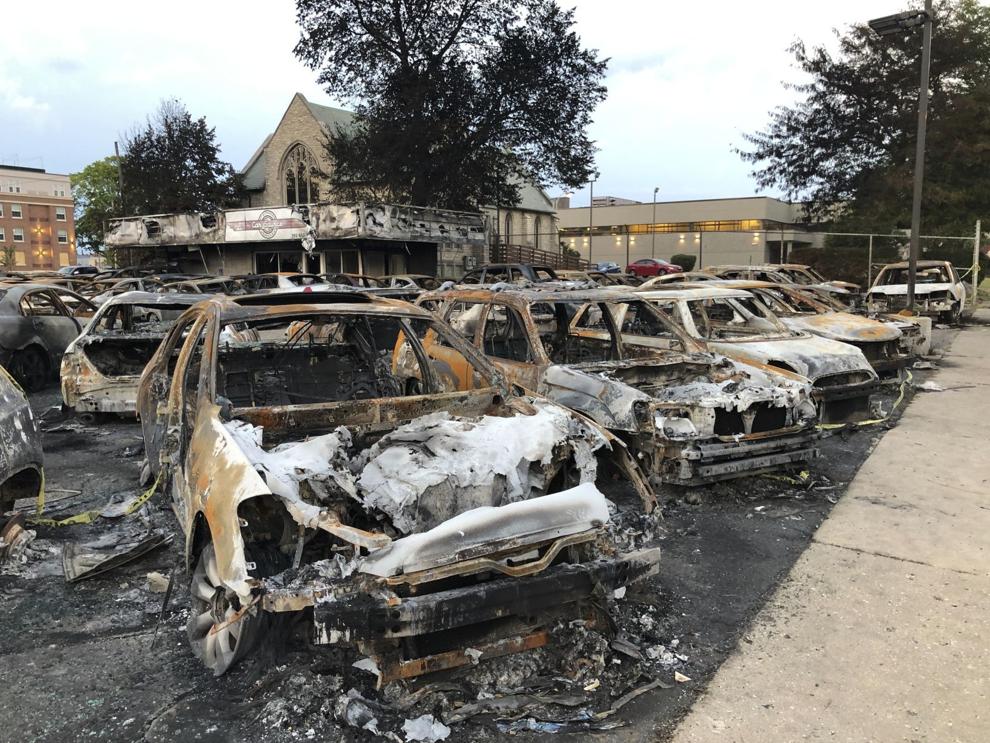 Gallery