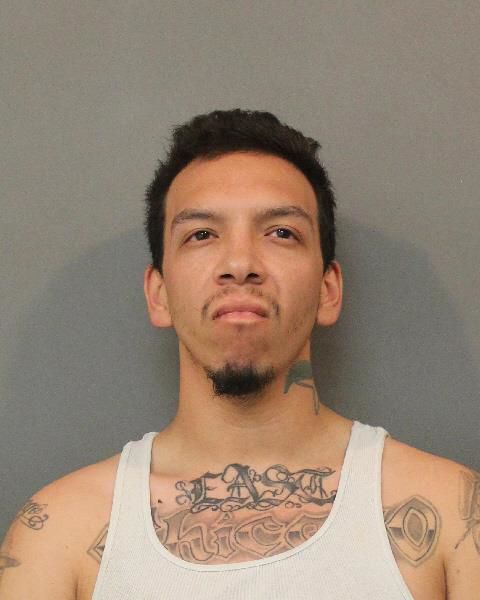 CROWN POINT — The mother of a 28-year-old man killed last year in East Chicago told her son's killer Friday she hated him and did not understand why he took her child.
Tonya Doss said her son Jacque Anderson, of Gary, was the oldest of her six children.
"He had a gentle soul," Doss said. "He went to work, he went to the gym, he came home. He spent time with his siblings."
Angel Zamot, 23, offered a brief apology to Doss before Lake Criminal Court Judge Samuel Cappas sentenced him to an agreed term of 45 years in prison for murdering Anderson.
Zamot, who was believed to be homeless at the time of his arrest, pleaded guilty Oct. 29 to murder.
He admitted to shooting Anderson multiple times as Anderson sat in a car July 5, 2019, at the GoLo gas station in the 1400 block of Carroll Street in East Chicago.
Police identified him as a suspect in the homicide after releasing a surveillance image of him from the gas station.
Police later confirmed Zamot and Anderson had worked together at a fast-food restaurant, but Zamot had been fired from the business.
According to court records, a female called in an anonymous tip identifying the man in the surveillance photo as Zamot.
The female, who claimed to be speaking on behalf of someone close to the situation, told police Zamot killed Anderson because Anderson was buying marijuana from Zamot, documents state.
Doss said after Zamot's sentencing her son didn't use marijuana. Anderson's autopsy showed he did not have any THC in his system at the time of his death, she said.
In court, she said, "My son was a good kid."
Zamot's attorney, Darnail Lyles, said Zamot regretted the shooting and took responsibility for it by pleading guilty.
Lake County Deputy Prosecutor Bernard Johnsen asked Cappas to accept the plea, which took many hours of negotiation.
Doss said she cannot accept Anderson's death. 
"He was my friend. We would dance all the time," she said. "He was my friend."
Now, she's filled with anger, bitterness and hatred, she told Zamot.
"My heart and soul hurt," Doss said. "It hurts."