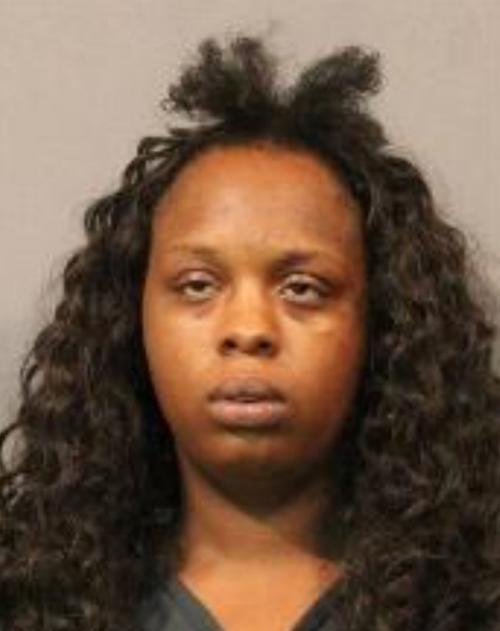 CROWN POINT — A Gary mother was sentenced Monday to three years in a Community Transition Court for leaving her children unattended in a room with crack cocaine and a gun within reach just before her 2-year-old daughter was fatally shot last year.
Dashana M. Fowler, 22, pleaded guilty in May to a level 5 felony count of neglect of a dependent resulting in bodily injury in connection with her 2-year-old daughter Jayla Miller's death Sept. 4 in the 1700 block of Polk Street in Gary, police said.
Lake Criminal Court Judge Salvador Vasquez, who also presides over the Community Transition Court, warned Fowler she would be under a lot of pressure to meet requirements in his problem-solving court.
Fowler will have to take parenting classes, get an education, stay off drugs, find a job and comply with other requirements, he said.
"If you fail, I'm going to be the person that's going to write your ticket to prison," Vasquez said.
Fowler, who previously told the judge she dropped out of high school in the ninth grade because she was pregnant with her third child and has not received a GED, said she wanted to enter the program for her surviving children.
"I'm sorry it happened, and I think work release would be good for me," she said.
Fowler said none of her family members could be in court Monday to support her.
Defense attorney Gojko Kasich said the plea agreement was a fair resolution and asked Vasquez to sentence Fowler in accordance with its terms.
Vasquez sentenced Fowler to three years, with credit for 293 days in jail and the remainder of the sentence to be served in the Community Transition Court. She was expected to be released to the Lake County Community Corrections work-release program.
Fowler was offered a plea agreement, in part, because she agreed to cooperate with a federal investigation of her then-boyfriend Michael L. Edwards, a convicted felon accused of owning the gun that killed Jayla. Police suspected the crack cocaine found in the room where Jayla was shot also belonged to him, court records state.
Lake County Prosecutor Bernard Carter accused Gary police last fall of bungling a search warrant, saying it prevented his office from prosecuting Edwards. Carter later said his office was looking at other avenues for gathering possibly admissible evidence.
Lake County Deputy Prosecutor David Rooda said Monday he still believed Fowler's then-boyfriend was more culpable for Jayla's death, but he did not have information about possible progress in the federal investigation. 
No charges had been filed against Edwards in U.S. District Court as of Monday, records showed.