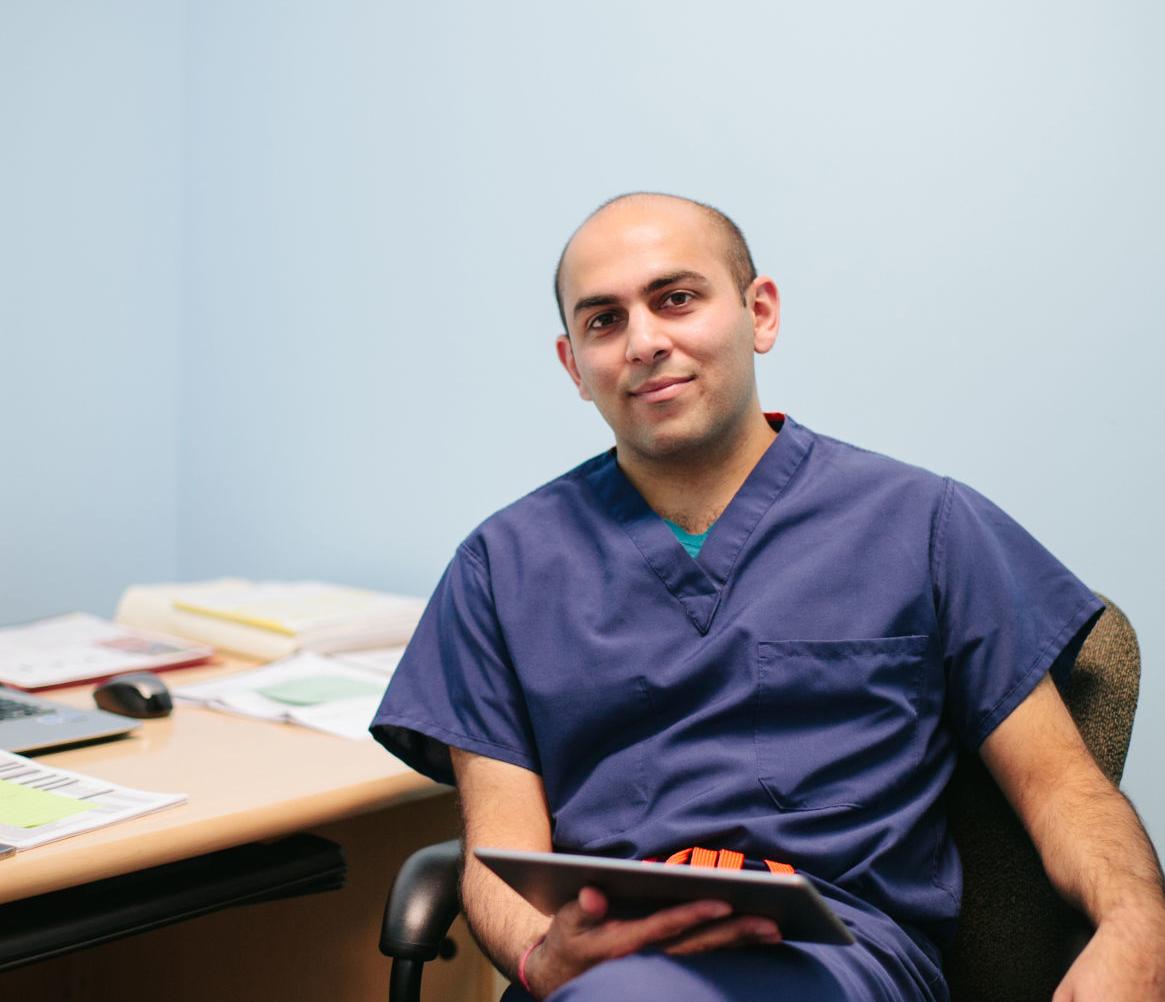 A Munster doctor accused of overprescribing pain killers is urging a federal judge to grant him probation at his Nov. 15 sentencing, arguing that while he may have been negligent, he is far from the "street-corner drug dealer" prosecutors paint him as.
Dr. Jay K. Joshi was indicted in January on allegations he gave hydrocodone to an undercover agent four times between July 18, 2017, and Nov. 13, 2017, after only cursory medical examinations.
In court filings Monday, Joshi's attorney argues his client prescribed painkillers to one agent based on his false representations as a truck driver who recently moved from Florida and had been previously prescribed Vicodin there for chronic leg pain.
His office staff checked the state's prescription monitoring program to ensure the patient was not obtaining opioids from other doctors, and Joshi subsequently prescribed him 60 Norco tablets, once in July and again in August.
"The negative INSPECT report negates any claim that Joshi was acting recklessly, let alone with intent to harm to or distribute opioids that were not necessary for the patient's purported medical condition," the defense team wrote in court filings.
At a September doctor's visit, the undercover agent admitted his girlfriend had used some of his pain medications for her headaches. He also suggested he would like to try something stronger than Norco, to which Joshi responded: "You don't want to go down that path; Trust me," according to a sentencing memo.
Joshi allegedly wrote out the patient's usual Norco prescription, but added six pills for a total of 66 pills. 
Joshi also took up issue with the government "insinuating falsely" that a fist-bump shared between him and the agent at the end of the visit was an acknowledgment that the six extra pills were not medically necessary, records show. 
"To the contrary, the patient had wanted to try stronger medications (which Joshi refused) and providing a prescription for 66, instead of 60 pills (at a relatively low dose) was not a significant change in therapy. The fist-bump (effectively a hand-shake) evidences nothing," they argued in court records.
Joshi claims he was planning to begin tapering the patient's dosage, and many others, but never had the chance due to his untimely indictment.
Ranked first in the state
Despite claims of negligence in this particular case, Joshi was ranked first in Lake County and ninth in the state among registered drug providers last year for the number of prescriptions written for controlled substances, having written more than 6,000 prescriptions for controlled substances since April 2017, according to prosecutors.
Joshi argued in court filings Monday that many of the patients he saw at Prestige Clinics, which opened in September 2016 in Munster, were inherited from a previous practice he worked at in Portage.
Many of the patients there, he claims, were already opioid-dependent, records show.
It was at Prestige Clinics that Joshi began a practice of tapering patients off of opioids, conducting INSPECT checks and urine drug screens. 
In seeking a lenient sentence, Joshi cites about two dozen letters from patients who described him as a "caring" doctor who strived to do his part to solve individual opioid issues, records show.
He accuses the government of wanting to find someone to "indict, convict and blame for the opioid crises."
"And, there is no question that the pills prescribed by Joshi to the undercover agent were, for the most part, intended to serve a medical purpose. It is simply wrong to pick out Joshi and punish him harshly for a problem that was the unintended and unfortunate byproduct of many individuals, companies and government agencies working together," Joshi wrote.
Joshi faces up to 20 years in prison and $1 million in fines.
His sentencing is set for 1:30 p.m. Thursday, Nov. 15 before Judge Philip P. Simon.