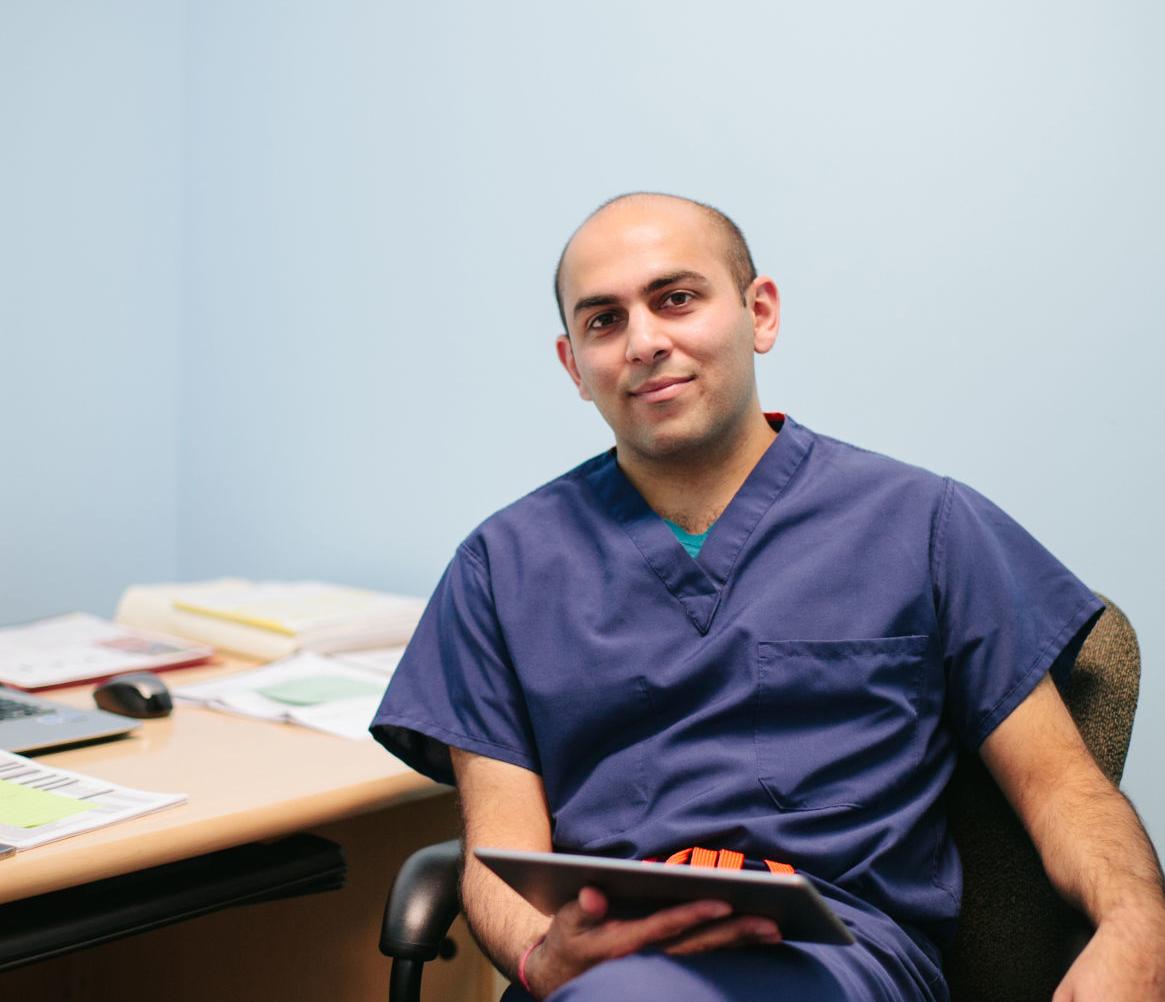 HAMMOND — A doctor practicing in Munster was indicted Monday on allegations he over-prescribed hydrocodone and even had his staff dispense pills to patients while he vacationed in Greece.
Tuesday's announcement by Thomas Kirsch II, U.S. attorney for the Northern District of Indiana, comes as the Region grapples with an increasingly fatal opioid epidemic. 
Dr. Jay Joshi, a Burr Ridge, Illinois, man who worked as a general practice physician at Prestige Clinic in Munster, was indicted Monday on four counts of dispensing hydrocodone "not prescribed for a legitimate medical purpose, and outside the scope of professional practice," federal court records show. 
Kirsch said Tuesday investigators found Joshi issued more than 6,000 prescriptions for controlled substances since April after obtaining data from INSPECT, the state's prescription monitoring program.
Joshi ranks No. 1 in Lake County and ninth statewide in the number of prescriptions written for controlled substances by DEA registered prescribers, Kirsch said.
"On four separate occasions, Dr. Joshi prescribed controlled substance hydrocodone, which is commonly known as Norco, to an undercover government agent," Kirsch said. "He did so without conducting appropriate and sometimes even cursory medical examinations."
In one case, the government agent asked for some Norco for his girlfriend, and Dr. Joshi allegedly prescribed six extra tablets, Kirsch said.
Joshi saw as many as 30 to 40 patients per day, signed prescriptions prior to office visits, and instructed staff to complete prescriptions while he vacationed in Greece, Kirsch added. Some local pharmacies refused to fill prescriptions from Dr. Joshi, he said.
Joshi allegedly prescribed 60 hydrocodone tablets to a patient at four consecutive monthly visits from July to November 2017.
Joshi previously worked a year and a half at a Portage doctor's office, according to Times archives.
Kirsch said he self-surrendered this week and later bonded out. As part of his bond, Joshi is no longer allowed to write prescriptions for any controlled substances. 
Kirsch said while Joshi is the center of this investigation, the investigation into over-prescribing doctors in Northwest Indiana is "always ongoing."
"We're always concerned about other doctors that are doing this and we hope Dr. Joshi's indictment has some type of deterrent effect," he said. 
Sign up for our Crime & Courts newsletter
Get the latest in local public safety news with this weekly email.